Even though Tina can't quite remember where she first saw a 'for sale' advert for her converted chapel, she clearly recalls instantly falling in love with the thought of giving such an historic building a contemporary renovation.
Project notes
The owner: Tina Macfarlane, a dentist, lives here with her student daughter
The property: A three-bedroom converted chapel, originally built in the 1880s in west London
Total project cost: £26,500
Having never done something like this before, Tina called on the services of an experienced architect and builder who could transform the empty building into a welcoming home.
'I had the chapel completely stripped out, leaving just the roof, walls and parquet flooring intact on the ground floor,' explains Tina. 'It gave me a blank canvas to create exactly what I wanted within the stunning space.'
In addition to insulating, damp-proofing, adding several new windows and replacing the existing ones with double-glazed versions, Tina wanted a new mezzanine level for her kitchen and dining space, which would be reached
by a bespoke steel staircase.
'The light on the top floor is wonderful under the pitched roof,' she explains.
Find out what she did next, then browse more real home transformations and find out how to tackle a barn, school or church conversion.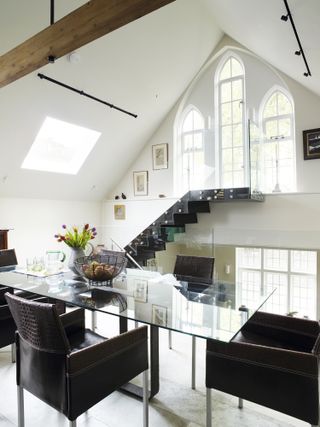 Tina lived with a friend nearby during the year-long renovation of the chapel. During this time, she came across a local kitchen showroom and found units she
loved that were within her budget.
'I had a clear idea of the contemporary style I was after, but felt I needed help with the finer details,' she explains.
Kitchen designer Hylie Stretton at Imaggio Interiors took on board Tina's ideas and helped her create a high-spec, open-plan kitchen perfectly tailored to her needs.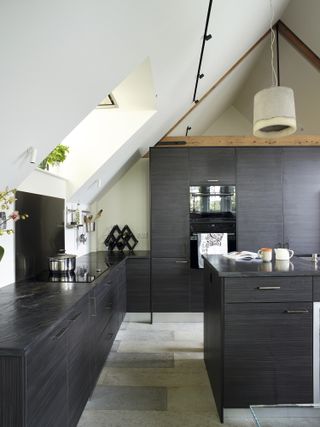 MORE FROM REAL HOMES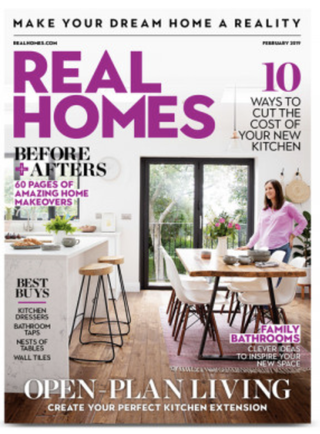 Get inspiration, ideas and advice straight to your door every month with a magazine subscription.
Hylie created two different worktop heights throughout the space; the island unit was raised so Tina wouldn't have to stoop while washing up, but the units where the hob is situated were built a little lower to make cooking more comfortable.
'The worktops either side of the hob are ideal for food preparation as it's ergonomically easier when the chopping board is a bit lower,' says Tina.
Another of Tina's requirements was plenty of storage to help keep surfaces clutter-free. 'I love the brilliant larder cupboard with its pull-out wire baskets and the double pocket door cupboard in the bank of units behind the sink,' says Tina.
'The doors slide out of the way and on one side there is an extra pull-out work shelf.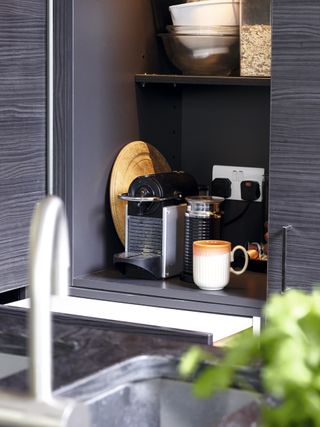 Inside there are electric sockets so I can keep my food processor, mixer and coffee machine tucked neatly away, as well as items like flour, cereal and coffee pods. It's easy to shut everything away so the kitchen becomes a relaxed space for entertaining.
The central island, with its smart wine fridge and glass-fronted units that light up, has become Tina's favourite feature of the new scheme. 'As the space is so light and airy, I felt I could go for dark units and work surfaces,' she explains.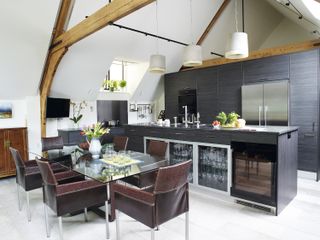 Tina opted for graphite units with a subtle horizontal wood grain to complement the organic finish of the stone worktop. 'It's softer than quartz so I have to be careful not to scratch it, but I love its texture and that it's not as harsh as a solid black surface,' she adds.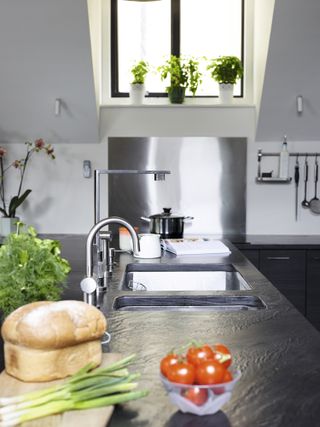 Tina admits that the process of converting the chapel has been a steep learning curve. 'There were some unforeseen costs in the budget, but I think that's fairly normal when you're renovating an old building,' she says. 'I also didn't realise the estimate for the conversion didn't include VAT, and that's very expensive.'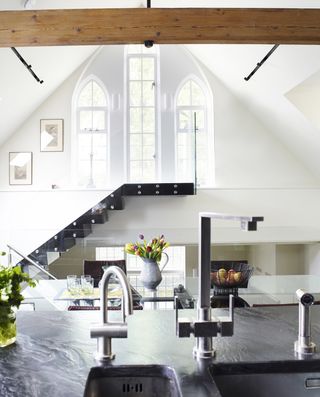 Contacts
Browse more real home transformations: