The project
Owners: Kim Scillitoe, who runs Curated Living, an online interiors shop and a separate design company, and her husband Gavin, who runs a printing business, live here with their daughters Issey, 17, and Poppy, 15
Property: A five-bedroom Arts and Crafts house in Surrey, built in 1911 with a kitchen extension added in the 1980s. The smaller left-hand portion of the original house (formerly the servants' quarters) was made into a separate home, also in the 1980s
What they did: The house needed a complete refurbishment. The couple turned a shower room into a cloakroom and created a laundry room next to the kitchen. Outside, the house was painted, and the gutters, roof and some windows were repaired
One of the first improvements that Kim Scillitoe made to her new home was to take
down heavy armfuls of ruby red curtains that had hung at the living room windows for several decades. 'They were thick with dust and their dark folds completely obscured the shape of the window and its delicate leading,' remembers Kim.
'As soon as they were gone, the beauty of this room's architecture came alive. The shape of the windows and the long window seat were revealed properly and an amazing light could flow in, illuminating the entire room.'
The couple moved to this Arts and Crafts house in Surrey at the end of 2003 from a Victorian property in south-west London: 'We were looking for somewhere larger with more of a garden,' explains Kim. 'Initially I didn't want to move so far out of London, but Gavin persuaded me to view this place. "You'll love it," he assured me.' Kim still wasn't quite convinced – until she walked into the living room. 'Yes, even with those swathes of red curtains, I could see this was a pretty special house,' she says.
Find out what Kim and Gavin did next, then browse through more real home transformations and learn more about renovating a house.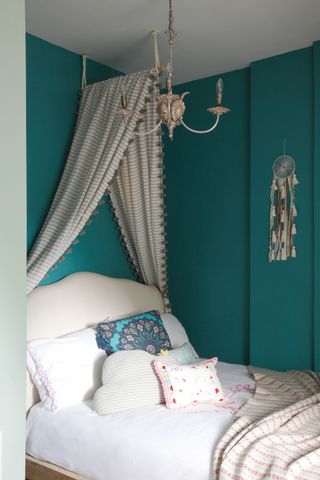 There was a lot of work to do. 'The house had become very tired, inside and out, and needed a complete overhaul,' says Kim. Exterior work included roof repairs, repointing the chimney stacks and then repainting. Some of the original windows needed refurbishing, but Kim and Gavin were very careful to ensure that the original style was carefully replicated.
Inside, the couple could see ways to make the spaces work better for their family life. 'The people who lived here before us had made a bedroom and en suite shower room for their nanny on the ground floor,' says Kim. 'We turned the en suite into a cloakroom with new fittings and made the former nanny's bedroom into a home office,' she adds. Similarly, an unused storage room leading off the kitchen was turned into a dedicated laundry room.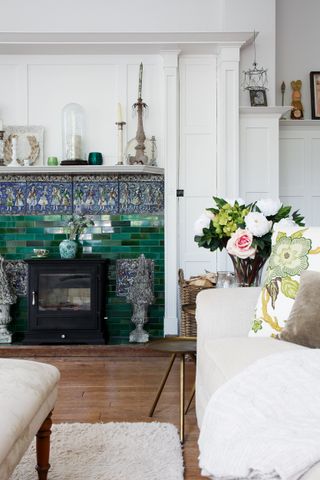 MORE FROM PERIOD LIVING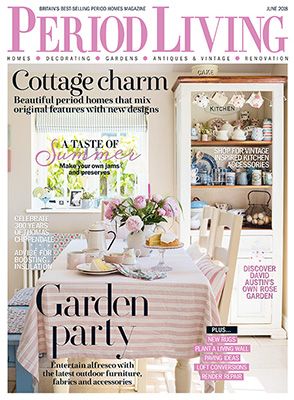 Period Living is the UK's best-selling period homes magazine. Get inspiration, ideas and advice straight to your door every month with a subscription.
When the couple installed a new wood- burning stove in the living room, they made an interesting discovery that influenced some of the decorative touches Kim added towards the end of the renovation. The tile frieze over the fireplace in the living room had been covered over with more modern ceramics, but Kim was intrigued by what might be hidden underneath.
She asked their decorator to carefully chip away at the more recent top layer. 'As he did, we discovered the original fireplace tiles, depicting handpainted Persian or Eastern figures, all glazed in beautiful blues and greens.'
These handsome tiles were most likely designed as a tribute to the Persian art and motifs that were gaining popularity at the time that the house was designed and built. 'We'll never know the exact history of these tiles, but the iridescent colours – still as bright as when they were made - have inspired some of the fabrics and paints I used,' says Kim.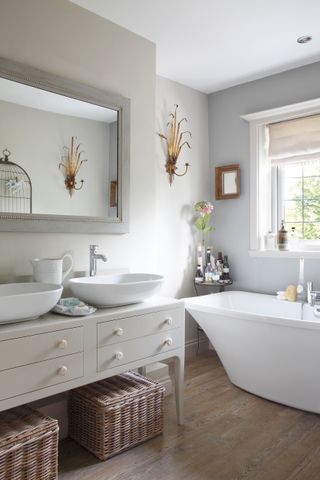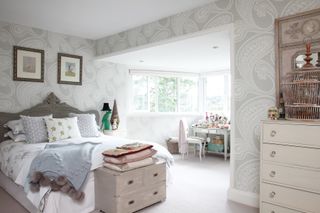 The green brick tiles beneath are a more familiar Edwardian variety, and Kim sourced a similar reclaimed set of tiles for the house's second fireplace, at the end of the wide ground-floor hallway. 'This also inspired our neighbours, whose house adjoins ours,' says Kim. 'They live in a section of the original house that was mostly servants' quarters, so their fireplaces were all far less florid. But they have now mirrored our Edwardian tiles so that their fireplaces match ours.'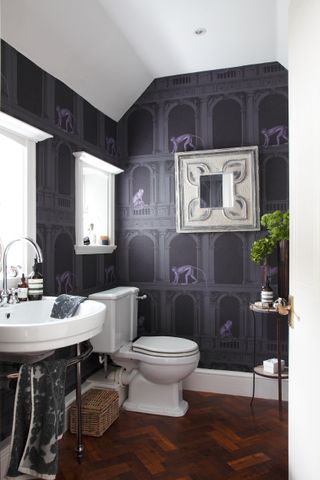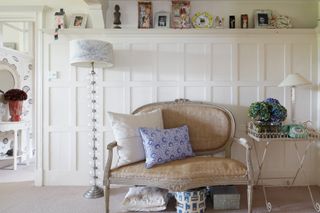 In true Arts and Crafts style, the tall proportions of the rooms are emphasised by plenty of panelling, the original dark wood now painted in paler shades for a lighter, brighter feel. This house was designed with numerous ledges, sills and surfaces that are ideal for displaying ornaments. That suits Kim perfectly as she has a passion for collecting, and has dotted surfaces with delicate birdcages, handmade ceramics and quirky papier mâché figures made by Julie Arkell.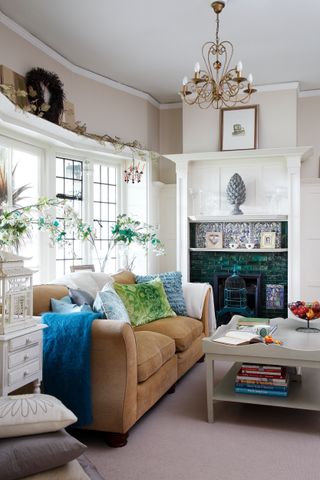 'I've been collecting Julie's work since I was 21 – I love how she reuses scraps of vintage cloth to create little figures,' she says. 'Each of them has their own distinct character.' Kim now sells Julie's work, alongside vintage homeware, furniture and lighting, at her online store Curated Living.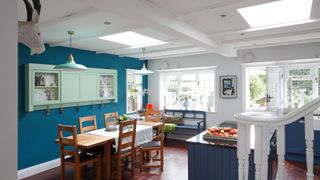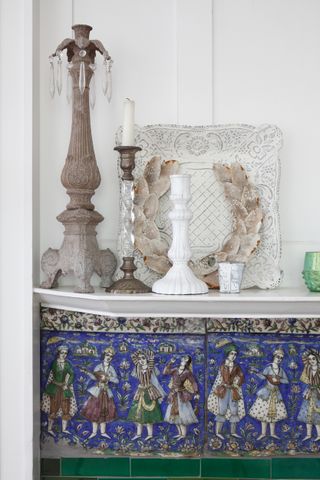 The generous spaces and surfaces of this painstakingly renovated house mean that Kim's collections of handmade objects look very much at home. This is a place where crafted objects are celebrated alongside the considered architecture of the property. 'Of course, we've adapted some areas for modern family life,' says Kim. 'But I hope that the way the spaces work together – and the wonderful flow of light – are now just as beautiful as when the house was built.'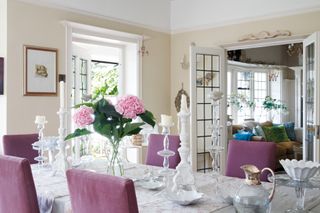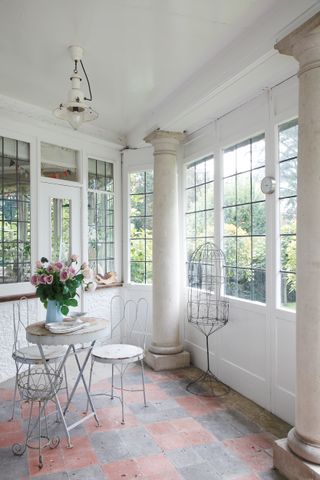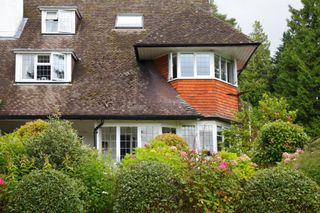 More real home transformations: