The Boxing Day sales are the perfect time to get great deals on smart home tech. So, whether you're setting up a whole smart home system or buying smart tech with your Christmas money, it's really worth waiting to shop the deals to cut your costs.
So how to find the best Boxing Day sales deals? Well, we've got plenty of smart home tech in our 2018 buyer's guides, but obviously you want to be sure you've scored the best-priced deal, right? Well, buying it here during the Boxing Day sales is your best option because we'll be updating this page regularly, so you can get the very best bargain.
In the meantime, you can grab a great cheap smart home deal in our monthly round up or find all the latest bargains on our deals page.
For current Boxing Day sales smart home deals, head to our Boxing Day and January sales deals page hub (where you can find all of the other best sales deals, too).
Quick links to the best Boxing Day sales smart home deals
How to get a great smart home deal
Buying online can be nerve-wracking BUT it's totally possible thanks to our buyer's guides below. Check them out for not just the best deals, but also for lots of guidance.
Buying guides:
Smart home deep reviews (ie, we've tried them and can report back):
WHEN DO THE BOXING DAY 2018 SALES START?
Boxing Day sales usually begin early (very early) on the 26th December, and it is the day known for the biggest sales of the season. Ideal for spending all of that Christmas money...
Where should I shop for smart home deals during Boxing Day sales?
With brands ever more attuned to the buzz of sales, you can expect big savings from some of our favourite retailers.
So, you should be able to buy smart home tech via Amazon, John Lewis and AO among other popular retailers. But, unfortunately, we can't predict exactly who will be slashing prices on what just yet.
Are Boxing Day sales smart home savings real?
SUBSCRIBE TO THE BEST HOMES MAGAZINES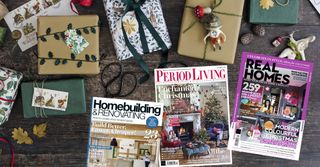 Yes, but... since many products' prices change frequently, checking the price history of what you're planning to buy on CamelCamelCamel.com or PriceSpy will tell you whether the savings are real or not. These helpful sites also show you whether a price is likely to re-occur.
Finding a smashing deal is the trickiest part of any sale. With so many retailers offering huge savings, it can be difficult to even know where to start looking.
The good news? We'll provide a guide to the best Boxing Day sales smart home deals (and, since you ask, on everything for your home, including sofas, sofa beds and bedding). That way, we'll do the browsing and you can snap up the bargains.
Is the smart home tech you're buying right for you?
We're lucky enough to be able to tap the giant brains of our colleagues over at TechRadar, which means all our reviews and many of our smart home buying guides are researched and written by true experts.
So, whether you're searching for smart tech for your bedroom, clever kitchen tech, smart home buys to kit out your living room or home tech for every room, start with our recommendations.
MORE BOXING DAY SALES DEALS: