ICYMI: The Barbie movie is coming to a theater screen near you this July. And I don't know about you, but I've already started to transform my apartment into Christina's Dreamhouse complete with all of the pink home decor I can get away with before it looks tacky. I mean, it even comes with my own real-life Ken (though he's known as George to the rest of the world).
With that in mind, I've noticed that a bunch of people are (understandably) searching for pink kitchen appliances, which proves our point that people are slowly adding color back into their homes. Look away now, neutral decor lovers! Yep, gone are the days of buying appliances in a boring black or white hue, instead, people are doing it the smart way. Because up until now, renters with boring kitchens haven't been able to spruce this space — but that's all about to change with help the of these pretty pink small kitchen appliances.
As Real Homes' ecommerce editor, I focus on appliances and I've actually reviewed a bunch of the buys below, so not only will you be investing in something that's adorable, but you can take it from me that it's worth every cent and works a dream(house).
8 pink kitchen appliances to make your kitchen pop
Why you can trust Real Homes Our expert reviewers spend hours testing and comparing products and services so you can choose the best for you. Find out more about how we test.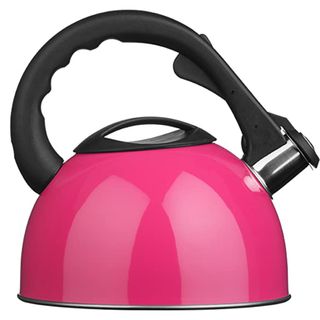 $45.95
1. Premier Housewares whistling kettle
That's hot!
Spill the tea in style with this Fuschia pink kettle from Premier Housewares. At this great price, there's no need to put it on plastic. This is Barbiecore on a budget. And, according to our head of reviews — it's so fantastic, she's popped it in our best tea kettles guide.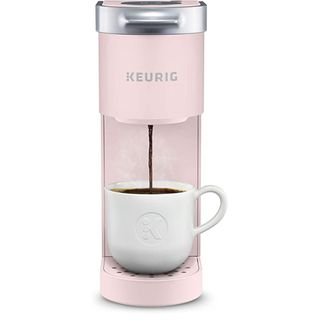 $79.99
2. Keurig K-Mini coffee maker
Powered by coffee
Barbie is a busy gal and so we can only imagine that, like us, she'd be fuelled by caffeine IRL. This cute Keurig coffee maker comes in the delicious shade: Dusty Rose. No need for any more questions, I'm sold. Thank u, nxt.
Real Homes rating: 4 out of 5 stars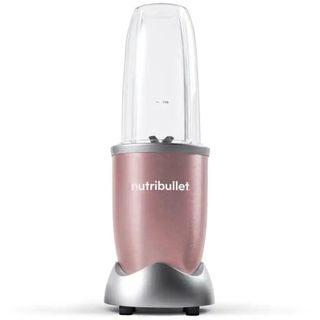 $99
3. Nutribullet Pro 900 personal blender
Drink your greens
Get your glow-up on the go with this portable drinks maker from Nutribullet. Don't be fooled by its pretty looks, this bullet blender can crush anything from ice to coffee beans. Choose between matte pink, rose gold, or a special edition product in support of Breast Cancer Research Foundation. We've called it: this is the best blender you can buy.
Real Homes rating: 5 out of 5 stars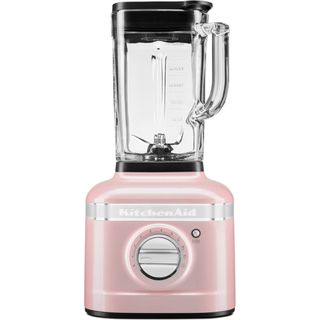 $99.99
4. KitchenAid K150 blender
For perfectly pink drinks
Milkshakes may bring all the boys to the yard — but drinking frozen strawberry margaritas with the girls this Galentine's Day is much more fun IMO! And, when you're trying to be that little bit more 'Self-care Barbie', this gorgeous blender can even make you the most bright and beautiful berry smoothie.
Real Homes rating: 4 stars out of 5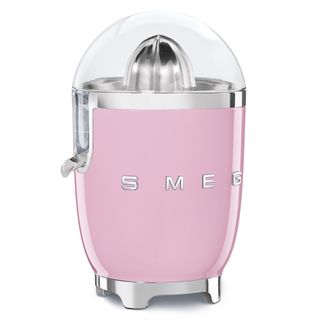 $199.95
6. Smeg CJF01 citrus juicer
OJ for an OG
If you're a fan of the vintage Barbie era, then say hey to this mid-century modern take on a citrus juicer. It's small enough to be squeezed into any kitchen scheme. Plus, it's dishwasher-friendly too, so you can jump Corvette and forget about handwashing anything.
Real Homes rating: 5 out of 5 stars.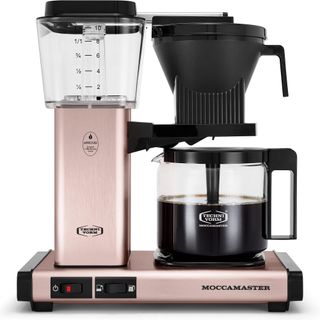 $359
7. Technivorm Moccamaster in Rose Gold
#Filter
Putting the "drip" in drip coffee maker is this fun filter machine. It makes around 1.25 L of coffee in under 10 minutes so you can invite your fellow queens around for a long overdue catch-up. But, if you'd prefer a more classic 'Barbie pink', the Moccamaster comes in a more familiar (Matt)el-style shade.
Real Homes rating: 4.5 stars out of 5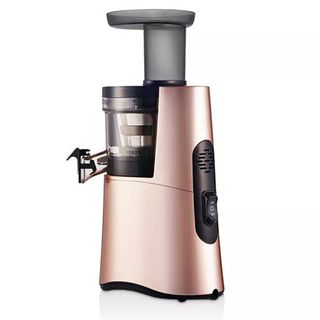 $459
8. Hurom H-AA slow juicer
Your main squeeze
This juicy pick will save you from spending time queuing up in a juice bar… because we do not have time for that. This fine juicer will add a touch of metallic sparkle to your kitchen. Come summertime, you can also whip up a refreshing fruit sorbet too.
Find else why else we've given the masticating Hurom juicer 4.5 stars out of 5.
Real Homes rating: 4.5 stars out of 5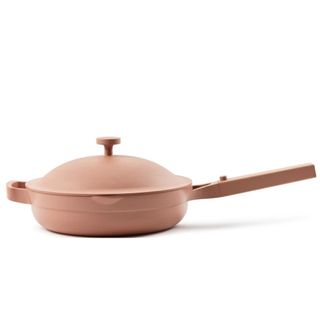 $145
5. Our Place Always Pan in Spice
Woman and immigrant-owned cookware
Right, so it's not technically an appliance but it does live in your kitchen so we're counting this one. Also, strong women support each other, so of course, we're sending some love to our girl Shiza Shahid, owner of Our Place. This non-stick frying pan will make a statement on your hob and in the center of your table. It's a 9-in-1 multitasking missy!
Check out our Always Pan review for more reasons why we're fully invested in this cookware cutie.
Real Homes rating: 4.5 out of 5 stars