The best Black Friday washing machine deals
Shopping for a new washing machine? This big ticket purchase can mean your clothes will be cleaner – but your wallet will look washed out if you've over-spent.
You're wondering how to find the best Black Friday deals? Well, we've got plenty of budget washing machines in our 2018 buyer's guides, but to be sure you've got the best-priced washing machine deal this November, buying it here on Black Friday (and in the run-up to the big weekend) is your best option because we'll be updating this page regularly so you can grab the very best bargain.
Find all the latest bargains on our deals page.
THE BEST BLACK FRIDAY WASHING MACHINE DEALS
Can't wait till the big Black Friday weekend to grab a deal? Some stores have released their deals early – with Very offering loads of savings off a variety of washing machines and brands.
Save up to 30% on washing machines and dryers at Very
Save a load of £££s on big brands like Indesit, Hoover, Samsung and Hotpoint... View Deal
FREESTANDING WASHING MACHINE DEALS
Bosch WAN28150GB_WH washing machine | Was £429 now £349 | Save £80
1400 rpm and A+++ rating, this machine has an 8kg drum which is perfect for medium sized households. It includes a delay timer, and the 15-minute quick wash function is ideal for busy families. If you are looking for a quiet machine, this is ideal as it has an ecoSilence drive. It also gets rid of up to 99.9 per cent of allergens from clothes.View Deal
Miele WCE320 Quick PowerWash Freestanding Washing Machine, 8kg Load, A+++ Energy Rating, 1400rpm Spin, White | Was £1,100, now £999 |Save £200
An outstanding A+++ energy efficiency rating, generous capacity and impressive spin speed, superb German design.View Deal
Bosch WAN28201GB Freestanding Washing Machine, 8kg |Was £429, now £349 | Save £80
An A+++ energy rate freestanding washing machine with reduced vibration technologyView Deal
Samsung WW80J5555FW/EU ecobubble™ Freestanding Washing Machine, 8kg Load, A+++ Energy Rating, 1400rpm Spin, White |Was £549, now £349|Save £200
Equipped with a generous 8kg load capacity and plenty of practical features, modern design.View Deal
Samsung WW70K5413UX/EU washing machine | Was £629.99 now £429.99 | Save £200
This washing machine has a load of cool features, including the ecobubble™ technology that creates bubbles which penetrate your clothes faster so you can run cooler washes. Open the innovative AddWash™ door to drop in anything extra during the wash. And, you can add a 30 minute bubble soak to any programme to loosen tough stains.View Deal
HOTPOINT WMFUG742G Smart Washing Machine | Was £379.99 now £269 | Save £110.99
This smart washing machine by HOTPOINT not only has a A++ energy rating, but also a 7kg drum capacity and a spin speed of 1400rpm. It's available in both silver/grey and white, and has a fast wash programme which will both wash and get your clothes ready to be dried in just 30 minutes. Oh, and it's also eco-friendly.View Deal
Samsung WW90J6410CX EcoBubble | Was £609.98 now £449.98 | Save £160
Saving you a huge £160, this washing machine deal from Appliances Direct isn't one to miss. The Samsung WW90J6410CX uses ecobubbletrade technology to mix air, water and detergent as it makes a soapy foam to wash your clothes with. Then, it washes your clothes in temperatures as low as 15ºC, and results are as good as if clothes had been washed on a 40ºC. Magic...View Deal
Hoover DXOA 48C3B 8KG 1400 Spin Washing Machine | Was £299.99 now £249 | Save £50.99
Available in white, black and grey, this washing machine uses intelligent sensor technology to weigh your laundry at the beginning of the cycle in order to adjust both the cycle time and the water and electricity consumption to suit the size of the load. Saving you money on bills every wash, there's currently £50 off so you'd better grab it while you can.View Deal
Haier Hatrium HW100-B14636 10Kg Washing Machine | Was £4769 now 349 | Save £130
Power through laundry day with this super washing machine, it has a generous 10kg capacity and its extremely efficient A+++ energy rating means it's kind on your utility bills and the environment. And just look at that amazing saving!
Indesit Innex BWA81683XK 8kg Load, 1600 Spin Washing Machine | Was £329.99 now £229.99 | Save £100
A large 8kg wash capacity ( that's the equivalent to 40 shirts) will soon get through the family's dirty laundry basket. Plus there's a great range of 16 wash cycles options to pick from, including wool, sport, delicate and half-load. View Deal
INTEGRATED WASHING MACHINE DEALS
Candy CBWM914D Integrated Washing Machine | Was £379 now £319 | Save £60
This 1400rpm washing machine is integrated and has a A+++ rating. A 9kg drum makes it a great choice for medium households and the EcoMix 20ºC function allows you to mix colour and fabric types, saving energy with fewer washes. The KG detector sensor weighs each load to automatically adjust the settings to save time and water.View Deal
Hoover Integrated 8Kg Washer Dryer | Was £500 now £399 | Save £101
The Hoover HBWD 8514D-80 washer dryer is fully integrated, and has a 9kg wash capacity and 5kg dry capacity. It has good energy efficiency with an A rating, and it has great performance too with an A rating in wash, spin and dry. It also has intelligent sensor technology, which weighs your laundry during the first 4 minutes of the cycle, then adjusts the cycle time, water and electricity consumption to suit the size of the load.View Deal
Quick links to the best washing machine deals
How to buy the best washing machine at the best price
So, you're in need of a new washing machine but not sure which one, right? Buying one online can be nerve-wracking, but after a little read through our in-depth washing machine buying guides, it's 100 per cent possible. Want the best deals and bags of guidance? Check them out below.
Buying guides:
WHEN IS BLACK FRIDAY 2018?
This year's Black Friday falls on Friday 23rd November, with sales lasting for about a week or so, and some retailers, such as Amazon, often cutting prices well before. We suggest you keep your eyes peeled for great deals from the beginning of November onwards.
Can you get great Black Friday washing machine deals?
Yes – lots of deals will last from Black Friday through to Cyber Monday and beyond, including washing machine ones. Looking to replace any of these products before Black Friday? We suggest you wait for the bargains.
Where should I shop for a washing machine on Black Friday?
SUBSCRIBE TO THE BEST HOMES MAGAZINES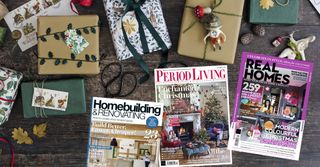 With brands ever more attuned to the Black Friday buzz, you can expect big savings from some of the biggest brands around.
So, you should be able to buy washing machines via Amazonand John Lewis among others, but you already know that. While we can't predict exactly who will be slashing prices on what just yet, let's take a look back in time to see what we might expect.
Last year saw John Lewis cut the prices of their washing machines by up to £170, and Currys offered up to £250 off washing machines during the Black Friday week. Appliances Direct saved customers up to £115 on washing machines, and in 2016, Tesco joined in on the action to offer 20 per cent off on Haier washing machines.
However, sometimes retailers opt out of Black Friday – which is why it's worth checking back here for updates because we'll be monitoring the best deals for you.
Are Black Friday washing machine savings real?
Yes, of course! But... since many products' prices change frequently, checking the price history of what you're planning to buy on CamelCamelCamel.com or PriceSpy will tell you whether the savings are real or not. These sites show you whether a price is likely to re-occur.
It's also probable that the washing machine you're shopping for will be discounted again soon (think Boxing Day sales). Always check, rather than be distracted by the recommended retail price, especially on big ticket home buys.
How we'll help you find the best Black Friday washing machine deals
Finding the deals is the trickiest part of Black Friday weekend. With so many retailers offering huge savings, it can be difficult to know where to start looking.
The good news? We'll provide a guide to the best Black Friday washing machine deals (and, since you ask, on everything for your home, including smart home tech devices, mattresses, storage, furniture, gifts and more). That way, we'll do the browsing and you can snap up the bargains.
It's worth preparing yourself for the biggest shopping event of the year early, so that when the 23rd November rolls around, you know what to expect. Teach yourself a thing or two from how Black Friday really works to the dos and don'ts, or have a read of the 10 tips for getting the best deals this year.
Is my new washing machine the right size?
Before you buy in a rush, desperate to score that brilliant washing machine deal, check you've got the size right and that it will fit in the space you've allotted for it, whether it's freestanding or integrated.
Is the washing machine right for you?
There are lots of things to consider when buying a washing machine, the most important being whether it's freestanding or integrated. For those who don't like to have large appliances on show, you might want to consider an integrated washing machine as part of your kitchen design or utility room planning. However, a freestanding washing machine can be a cheaper option, if you don't mind looking at it.
Other things to note when searching for your next washing machine are its spin speeds and the capacity it can hold in kilograms. For those who do several washes a day, or want to wash duvets, delicates or anything else you can't put in a normal wash, check for features such as eco cycles, special cycles or anti-allergy options. A time-saving option is also handy to have.
Be sure to check the energy rating and water consumption as well as half loads, timer delay, sensor washing and auto detergent dispensing, which detects how dirty the clothes are and adjusts the programme and detergent accordingly for the most efficient wash.
More Black Friday and Cyber Monday deals
READ MORE ON BLACK FRIDAY: