As 2021 kicks into gear and lockdown continues you may be thinking more about how you can improve your home space and look after the health of you and your family. Including an air purifier in your space could be the answer, helping to rid the air of potentially harmful pollutants, odours and other nasties.
Studies have shown that the air inside our homes can be more polluted than what we breathe outdoors and, as we prepare to spend more time in our spaces than ever before, it's important to ensure that we're doing as much as we can to create a cleaner, healthier environment.
If you're reluctant to include yet another bulky gadget into your living area then fear not - there are lots of brands that have focused on multifunctionality and aesthetics to tackle this common apprehension. An air purifier doesn't need to stick out like a sore thumb, and a lot of them include heating and cooling modes.
That said, if you're more interested in the temperature modes sometimes included in some of the higher-end air purifiers, then check out our best fan guide for our pick of the bunch across a range of price points.
Scroll down to see how we rated some of the best air purifiers on the market right now, testing many in our own homes against such formidable opponents as mould, smoke and food smells.
What is the best air purifier?
The best air purifier (in our opinion) on the market is the BlueAir Classic 4801, which combines impressive functionality with a good eco-friendly mode for those eager to save the planet (and a few pennies). Coming in second is the trendy Dyson HP04 Pure Hot + Cool Fan Air Purifier, which boasts the triple threat for heating, cooling and purifying all in one.
The best air purifiers to buy in 2021
Our top choice for best air purifier - the BlueAir Classic 480i - is also the Real Homes Awards winner for best cleaning product. Yep, even though it's one of the more expensive products on our list, it's one that proves to be so worth the money (honest!). 2
The air purifier certainly makes its presence felt and is the heaviest on our list, but that translates into its ability to purify more air in larger spaces (up to 40m2 in this case). On its lowest setting it can be set to run automatically so as not to rack up your energy bills, using the equivalent amount of energy to that of four LED light bulbs over a day.
To use the BlueAir Classic you will just need to set it up through its app, which allows you to both control and - more impressively - monitor the results of the purifier.
Real Homes rating: 4.5 out of 5 stars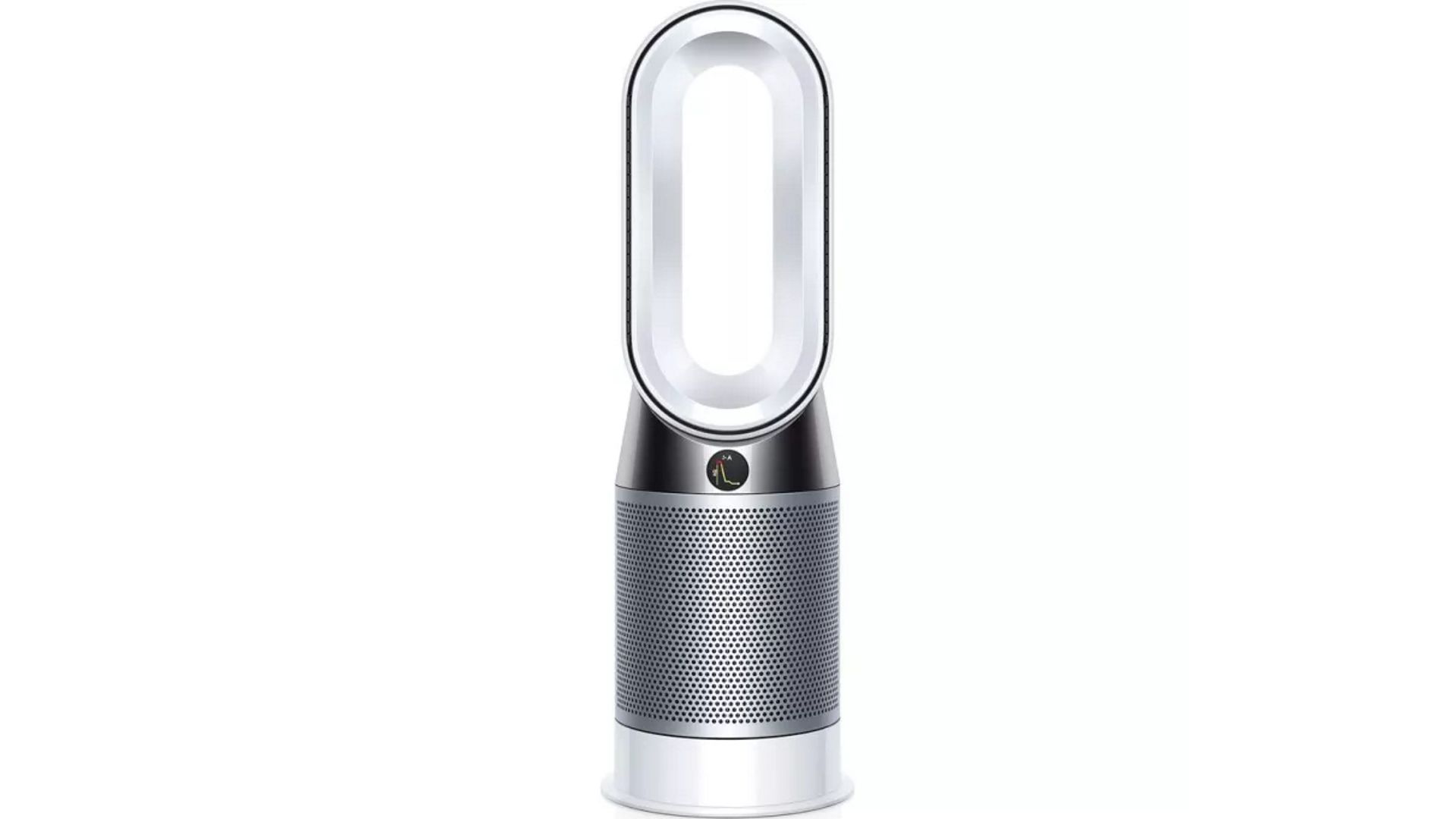 Our second choice air purifier is this 3-in-1 machine that will cool, heat and purify the air in your home all at once. The sealed HEPA filter in the Dyson Pure Hot + Cool claims to remove 99.95% of allergens and pollutants, whilst also being ultra family-friendly with its lack of blades. The purifier has Auto and Sleep modes to help maintain air quality and temperature throughout the entire day (and night), all year round, without you having to so much as lift a finger.
All you'll need to control it is download and use the Dyson Link app, which gives you real-time reports on indoor and outdoor air quality, temperature, humidity and filter life.
Real Homes rating: 5 out of 5 stars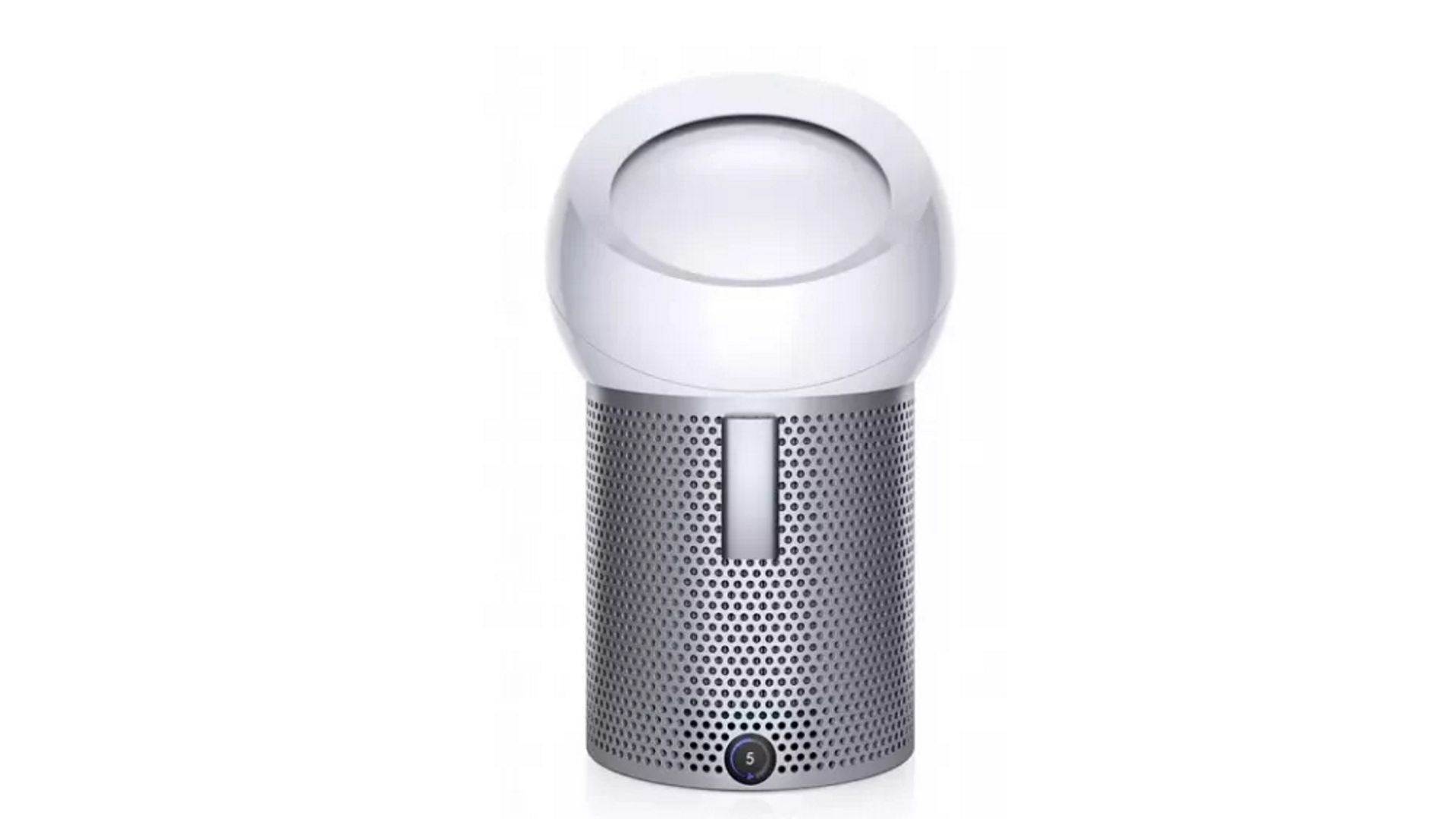 If you want to keep cool while your air is being purified then the Dyson Pure Cool Me Fan could be the best option for you. The device has been engineered to help improve air quality with a sealed filter that combines an activated carbon and glass HEPA layer that can capture gases and 99.95% of ultra fine particles. Examples of those pollutants are pollen and allergens, VOCs and household cooking odours.
The fan also boasts 10 speed settings, Dyson Core Flow Technology that directs air flow and oscillation capabilities that aid circulation of clean air around the room.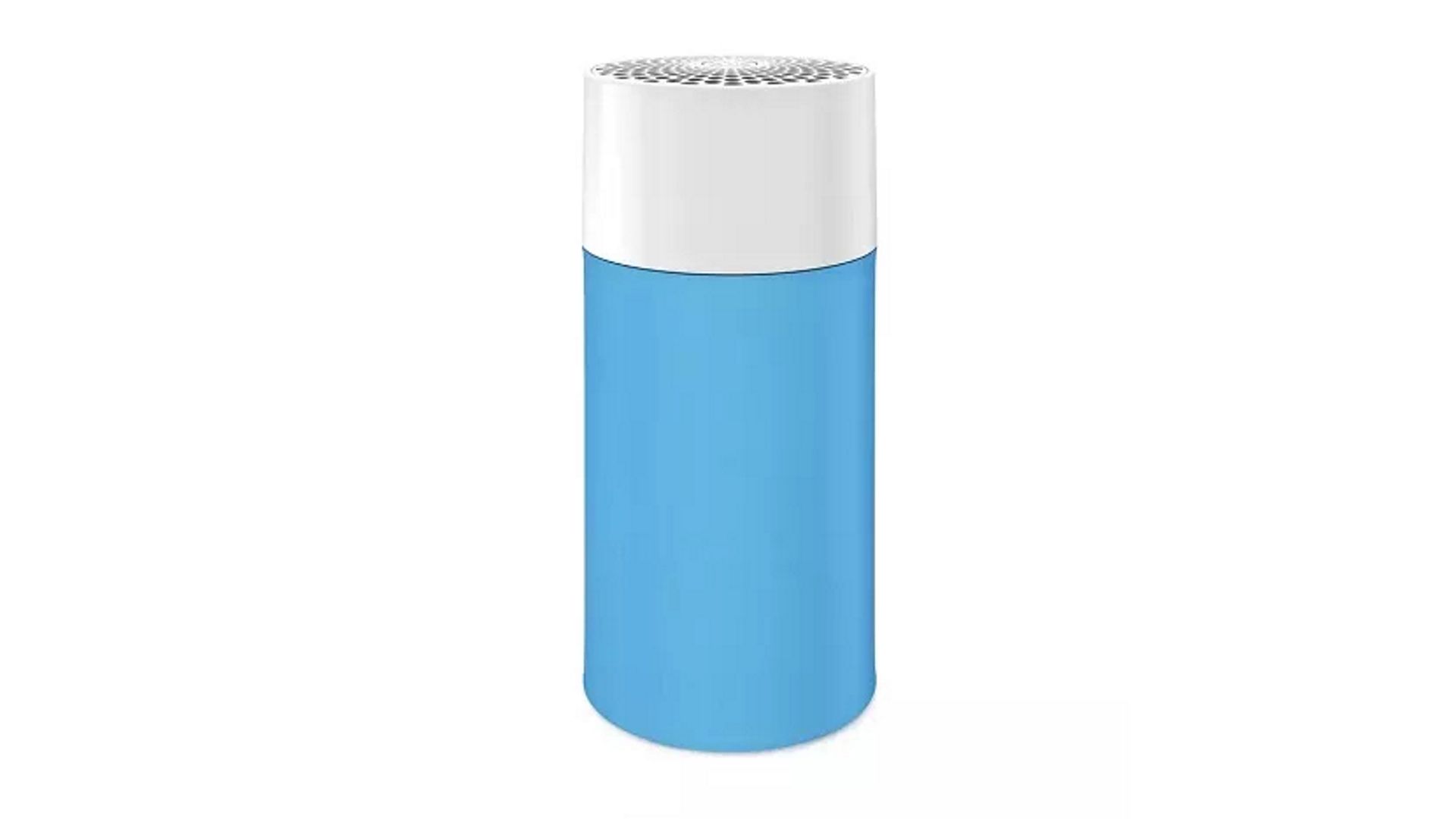 Another option from BlueAir which wins on value for money. It's a top choice for small bedrooms or spaces up to 15m2 and will completely filter the air every 12-minutes, lowering particle levels and creating a comfortable home environment.
The air purifier is definitely small in stature, measuring 42cm in height, but is super quiet (which many reviewers love). The trio of speed settings get louder as you crank them up, but only reach a conservative 46dB. This makes it ideal for those who want something quiet enough to sleep through.
While working, it will remove three common particles - smoke, dust and pollen - which will go a long way towards helping to provide some relief to allergy sufferers.
Just as with the popular (and more expensive) Dyson Pure Cool Me purifier, the Homedics TotalClean outputs cool air as it works and has a range of settings catering towards different requirements. The device will remove up to 99.97% of airborne allergens, even those as small as 0.3 microns, including pollens, allergens, germs and pet dander. The PetPlus of the name applies to its odour filtration function.
It's ideal for rooms up to 17.5m2 or wherever your furry friends spend most of their time, and will help the whole family breathe easier. Reviewers also love how quiet and stylish it is, too.
---
How large/small does my air purifier need to be?
It's a question on many buyers' minds, since we all only have so much real estate to dedicate to another smart device. The thing to pay attention to here is the capability of the air purifier, rather than its physical bulk. So the best thing to do is measure the space in which you wish to place your purifier (in m2) and use that as a guide. Broadly speaking, the price moves up at the same pace, but there are bargains to be found.
Of course, if you're lucky enough to live in a grand Edwardian or Victorian home then it may also be worth allowing for this when you hone in on your options.
How much should I spend on an air purifier?
The cost of the perfect air purifier is, again, very much dependent on how much you want it to do. If you already use a fan and/or heater in hot and cold months, respectively, then it could actually be better value for money to invest a little more in a multifunctional device.
Similarly, for a single room we would recommend a budget of around £150 but, if your space is much larger, then £500-or-so should do the trick.