While a spacious home with a fenced yard, garden, or swimming pool might be on your vision board, one perk of renting is that you don't have to worry about the upkeep of an outdoor space. Still, you might miss having a dedicated area outside where you can relax, soak in some sun, or hang out with friends.
Having access to the outdoors can be a major mood booster — especially during the dark and gloomy winter months. Even if you live near a park or the beach, there's something special about having a space that's just for you.
Whether you live in an apartment with a balcony or you have a small yard or front porch, these crafty ideas will help you make the most of your outdoor space. From patio furniture to clever lighting options, all of these improvements, as suggested by Brooke Lang, Interior Designer and Owner of Brooke Lang Design (opens in new tab), can be made without spending a fortune. Bonus: They're all renter-friendly!
Use lighting to set the mood
Just as is true with interior decor, lighting can make a big impact on an outdoor space, so don't underestimate it. "Good lighting can instantly make a small outdoor space more inviting and pleasant to spend time in," says Lang. Think of coming home to a pre-lit balcony or a front porch decked out with string lights — it just sets the mood.
If your outdoor area is looking a bit dark and dull, consider budget-friendly and low-maintenance lighting options, like string or pendant lighting. Lanterns or wall sconces can cast a cozy and romantic vibe too. Concerned about drilling holes as a renter? There are plenty of battery-operated lighting options to choose from and Amazon is always a safe bet for nice string lighting (opens in new tab).
$18.99
(opens in new tab)
LED Solar Powered Outdoor String Lights
$16.95
(opens in new tab)
LED Solar Powered Outdoor String Lights
$39.99
(opens in new tab)
Globe String Lights Fairy Lights
Create privacy
Privacy can be hard to come by when you live in an apartment, or even a condo. If your balcony or front porch is facing a busy street, consider adding some privacy by using bamboo privacy screens or greenery. "Shrubs, bushes, and potted trees are a great way to add some privacy to a small outdoor space, while doubling as a décor element," Lang notes. "For renters, plants in pots or planters are also easier to move in and out of spaces without much effort or clean up."
Get creative with flooring
Lang points out that to keep costs down, most rentals use concrete flooring in outdoor spaces. "While concrete is durable, it's not particularly inviting," she says. "Add warmth and visual interest by covering up concrete floors with removable interlocking deck tiles, peel-and-stick vinyl flooring, artificial grass, or an outdoor rug." All of these options can be found at a variety of price points and most of them can be easily removed and taken with you when your lease is up.
Consider comfortable and functional seating
There's nothing like starting your morning with a warm cup of coffee outside and ending it with a sunset happy hour. Create a cozy area to indulge in these little luxuries with outdoor seating. Lang recommends a weatherproof sectional, Adirondack chairs, a hammock, or a bench. You could also consider an al fresco dining area for two if the space permits. "If you're looking for more affordable and sustainable options, look for gently used outdoor seating on online marketplaces or your local thrift shop, where you're likely to find something more unique," she adds.
Make it your own with decorative accents
Adding personality to your patio is just as easy as it is to do inside of your house. Small accents like candles, side tables, door mats, and throw pillows are not only budget-friendly, but they also pack a big punch. Lang suggests taking things a step further with tapestries or artwork hung with removable hooks. Another fun idea if you have room: Add a bar cart to your patio or backyard to make hosting a breeze.
$135.00
(opens in new tab)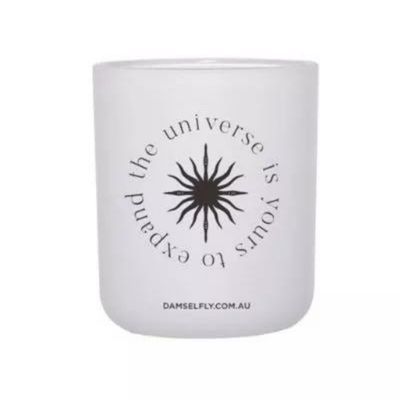 $39.17
(opens in new tab)
Member only price
(opens in new tab)
Pay attention to scale
While this applies to any small space whether it's inside or out, Lang says that a detail most people look at is scale and proportions. "Beyond taking measurements and making sure everything fits in your small outdoor space, it's also important to take note of proportions, especially when it comes to the bigger furniture items, like seating, tables, and greenery," she explains. "Items that are too big can completely overwhelm a small space, making it feel cramped and uninviting; pieces that are too small will make the space seem sparse."
One tried and true trick to nailing your patio layout before committing to any furniture or decor is to use masking tape to map out the space. This will help you visualize where everything will sit before even purchasing anything.
These recommendations are all easy and affordable to implement, without requiring major DIY skills. If you're looking to achieve the most impact with minimal effort and spending, focus on mood lighting, greenery, and a few decorative accents. If you have a bit more money to allocate to your outdoor space, seating, and furniture will provide the biggest upgrade. No matter what your budget is, these tips will help you transform your outdoor space into a warm and inviting nook.