Whether your home is Mid-century modern-inspired, a Scandi haven or a serious nod to Cottagecore, there's nothing like solid wooden furniture to add character to a space. And, to keep this perfect accent looking wonderfully preened and polished, just like when you first bought it – whether that was from Made.com or your local thrift store – it's important to understand the fundamentals of cleaning and polishing wood correctly. That's why we're here.
Sure, you may have been going at your solid wooden dining table, pine sideboard or acacia coffee table with your favorite store bought wood polisher… But have you been noticing any (good) results of late? Or something a little more streaked and smeary? It's true, but sadly one wood polish does not suit all the different types of woods and grains that you may have around your home, and the end results is lots of streaking and a hazy kind of finish that's not that tasteful.
As usual, we're big fans of quick, fuss-free cleaning methods that won't cost a fortune, that are as close to nature as possible, but most importantly, that work! Fortunately, you can clean up and polish wood naturally with great results.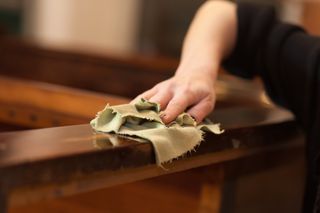 When, how and how often should you clean wooden furniture?
There's no fixed schedule, but it depends on how the wood looks. If there is visible dust on the surface and if the finish looks a little dull or uneven, then it's time to dust and polish your furniture.
Melissa Maker, brilliant author and creator of Clean My Space advises only cleaning varnished furniture once a week. To dust and clean your wood surface, use a microfibre cloth and water only. And, if your wooden furniture is unfinished, use just a dry cloth as water can warp the wood.
Then, consider polishing your furniture item with beeswax (more on this below) for better protection.
Polishing wood furniture naturally
To make your own polish, you can use vinegar and olive oil. This is a great combination to not only clean but also to add shine as the white vinegar is a natural astringent, and the olive oil adds moisture back into the wood. Some like to add lemon also which has added antibacterial properties and of course, that fresh scent. To make your own wood polish, you will need white vinegar, olive oil and lemons (if using) as well as a clean spray bottle or a bowl and a couple of clean microfibre/cotton cloths.
Disclaimer: We always recommend testing homemade products on a small area of your furniture first to check that it sits well on the wood. We wouldn't recommend this if you're restoring old wood furniture, and if you're working with an exotic type of wood, be sure to check with the supplier if this method is ideal or not. Finally, as tempting as it may be when you see the results, don't overuse this because it can leave a build-up that will attract dirt, i.e. the opposite of what you're trying to achieve.
Method:
Start by mixing your solution in a bottle or bowl, combing 1 part vinegar to 3 parts olive oil, or two parts both vinegar and olive oil to one part lemon juice if using.
Shake/mix the solution vigorously.
Before applying, ensure your wood surface is clean, free from dust and dry following the above instructions.
Next, apply the solution to your microfibre cloth and (provided the spot test was successful) start working the solution into the wood's surface.
Go with the gain, and mop up any excess, covering the whole surface.
When one coat is done, take a fresh cloth and wipe down the surface in the direction of the grain again (very important) to pick up any excess product.
Task complete, let it settle and dry (although this won't take long at all) then move your furniture back to its home.
Polishing wood with beeswax
You can make your own beeswax polish and use this to clean up your wood item regularly, or to actually finish an unvarnished piece of furniture. You'll need ¼ cup of either yellow or clear beeswax (we'd opt for clear as yellow can leave a tint – although this can be nice also), and ¾ olive or mineral oil.
Method:
Combine the two ingredients and melt both together in a bain-marie or double boiler.
Once combined, pour the mixture into a heat-proof container and let it solidify for 2-3 hours until it becomes balm-like in texture.
Meanwhile, clean your piece of wooden furniture with a microfibre cloth ensuring it is totally dry and free from dust.
Next, take a clean, dry cloth and apply the beeswax polish in small circular motions, covering the entire surface.
Next, go over the area in long smooth motions working in the direction of the wood grain, removing any excess polish as you go.
Once done, let this sink in for 15 minutes.
Next, take a new cloth and go over the surface in the direction of the grain again, removing any residue.
Leave your piece of furniture to cure for 12-24 hours, somewhere warm but not in direct heat/sunlight, before moving it to its desired spot.
Vegan? We've an alternative if your household is a vegan and eco-friendly home environment.
How do I bring the shine back to wood?
If you've overdone it with a wood polisher, Maker advises 'Apply a little vegetable-based enzyme cleaner to sit on the wood for a couple of minutes, which will sort of remove that build up, and then you can wipe that away with a cotton cloth and buff it dry.' If you can't get hold of that though and want a natural and niche method, 'Now if you can't find that, you can use steeped black tea to do this. The tannins in the tea will help break down that dulled finish and reveal a beautiful shine.' So it's time to stick the kettle on.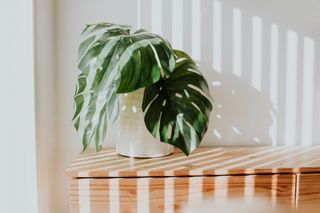 How to get rid of heat or water marks on wood
Maker suggests using... Wait for it, mayonnaise. 'You can restore the wood by applying mayonnaise to the area, leaving it on overnight and buffing it in in the morning.' What with the oil content of mayo, this does make sense so is definitely worth a shot.
How to protect wood furniture
Prevention is always best, this is how to keep your wood furniture in tip top condition from the get-go:
Use felt pads: If your wooden furniture items home decorative features, use felt pads to avoid any scratching.
Place mats and coasters: Keep that dinner table fit for a dinner party with place mats and coasters to prevent heat and water marks and well, more mayonnaise cleaning.
Catch spills asap: Don't let crumbs and the likes have time to settle, wipe them off quickly.
Avoid fire places and radiators: Not just a rule for Christmas trees, wood can warp if too close to a heat source so think carefully about the placement of your furniture.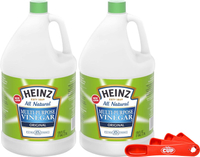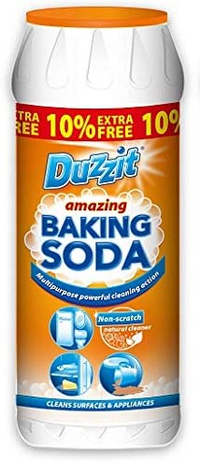 Your favorite pieces will last you for years to come!