Smart lighting is one of the core ways you can embrace smart home gadgets to automate your home and feel the benefits of next-generation tech across your entire house.
There are lots of services to choose from including the likes of Philips Hue and LIFX, but here we're going to run you through the Hive Active Light option.
You may know of Hive thanks to its popular smart home heating system, but the brand now offers a variety of smart home gadgets including cameras, sockets, sensors and, of particular interest to you, lights.
The Hive Active Lights are compatible with your smartphone or smart speaker, and we've spent a while living with them working in our home for this review.
Read our guide to the best smart lighting gadgets to light your homes if you're looking to build a larger smart home lighting system. Our technology hub has lots more handy home tech reviews, too.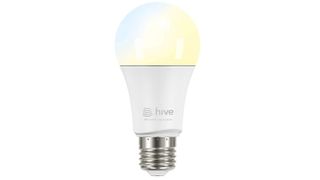 Hive Active Light smart lighting features
If you already have Hive gadgets set up in your home, it's likely you'll be leaning toward using this for your smart lighting setup and that's a good idea.
You can't just buy bulbs and plug them in. Unlike competitor LIFX (see our LIFX smart lighting review for more info), Hive Active Lights need to be connected to either a Hive Hub or Hive Hub 360 in order to sync up with your phone. If you don't already have one, you'll need to get one to be able to connect up your bulbs to the internet.
If you already have Hive gadgets though, it's a no-brainer to opt for these smart lights as it all works through the same system. The connection process to link each bulb up with the Hive Hub is easy to figure out, and you'll then be able to control each individual light through the app.
You'll likely be covered no matter what bulbs you need; the Hive Active Light range has a vast variety of different types of bulb, and many come with the choice of either screw or bayonet connectors. Often you can buy them in multi-packs to save money, but you can also buy them separately for when you need a specific number of bulbs.
Once they're all plugged in and set up, you'll then be able to make the most of the smart features on offer.
The app is where you'll have the most control. All Hive light bulbs can have different warmth or brightness, while if you opt for the Colour Changing Smart Light Bulb range you'll have the option for over 16 million different hues of light too.
This is all easy to change within the app through three settings called 'Dimmer', 'Tone, and 'Colour'. Each features a virtual wheel you can spin to find the exact setting you're looking for.
It can be a little fiddly to set these up at first, but it gives you thousands of options meaning you can find the exact settings you're looking for even if it takes you a little time to do so.
You can set up a schedule for your lighting too. It means you can come home to your lights already on during a winter's evening or you can have it so it looks like someone is home when you're away.
Scheduling your lighting routine in the app is easy to do, but there's a great amount of depth that allows you to truly customise the program.
Individual days can have different schedules, meaning if you want your lights to be on at 6PM on weeknights you don't have to have that setup for Saturday and Sunday too when you may already be at home.
If you just want to make it look like someone is at home but don't want to schedule your lights, there's also a setting called Mimic. This will change the lights at random so if anyone is watching your home while you're away, it won't look like your lights are on a specific schedule.
Hive Active Light and voice control
If you've got a smart speaker that boasts Amazon Alexa or Google Assistant, you can connect it up to control your smart lights with your voice.
Those with Apple's HomePod speaker are yet to get support for Hive, but it's something the company has said it'd like to provide in the future.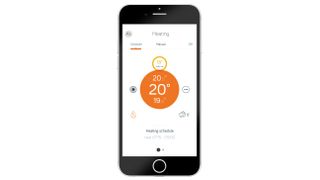 Other smart features
One of the most interesting smart features of Hive Active Lighting is the way you can connect it to other gadgets. For example, if you have a Hive door sensor you can have it that your lights turn off when you leave on a morning.
There are lots of these actions available in the app, and some connect to your Hive thermostat or smart plugs you have set up in your home so you can fully automate processes around the house. You can even build your own features using other smart gadgets you've got around your home, but this can get a little complicated so expect to spend a bit of time setting this up.
Hive also supports IFTTT (that stands for If This, Then That) which is an app that allows you to set up your own routines with your phone in a similar way to the feature we've mentioned above. If you own Philips Hue lighting, you can also connect them to the Hive app and control them alongside your Active Light bulbs too.
Is Hive Active Light worth the money?
The suite of smart features isn't as expansive as Philips Hue, and unlike that brand you won't be able to buy specific lamps that can work away from your traditional light socket either.
That said, if you're already set up with other Hive products such as its smart thermostat you'll find it simple to just add Hive Active Lights to your home.
It's a shame there isn't yet Apple HomePod support, but if you own an Amazon Alexa or Google Assistant speaker you're in luck. This isn't the most expansive smart lighting platform, but the company's suite of smart features makes this a good starting point for anyone beginning to adopt gadgets into their home.
More smart tech-related reading: