This week has been a cause for celebration among Selling Sunset fans as the fourth season of the show has been confirmed on Netflix. Last summer Selling Sunset became a surprising source of real estate advice, and taught us this Selling Sunset tip to sell a house quickly - never overestimate your asking price.
The reality TV show focuses on the lives of the real estate agents from the Oppenheim group real estate brokerage. While the LA-based firm specializes in selling luxury homes to the rich and famous, there was one property that proved too expensive for even them - the $75 million dollar house.
The eye-wateringly expensive house sparked controversy during seasons 2 and 3 as real estate agent Davina Potratz struggled to find a buyer. Jason Oppenheim, head of the brokerage, claimed in the show that the property was priced too high to sell.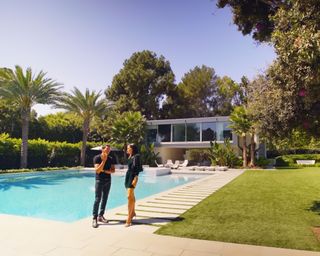 By the end of the series, the property was still on the market, and it seems Jason was right. Getting the price right on a property is critical to selling a house quickly, whether it is a multi-million dollar mansion or a family home in the suburbs
'Asking price is always key. Pricing too high initially can potentially lead to a stale listing that doesn't sell, and ultimately missing a hot market window,' says Robin Walpert, Sotheby's International Realty - Santa Monica-Venice Brokerage. 'In today's market where buyers are feeling so much consumer confidence, poor pricing could be an incredible financial blunder.'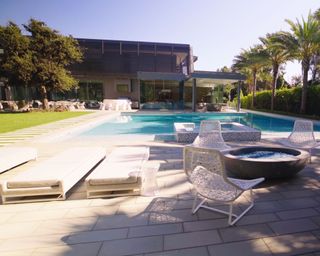 'Today's buyers are educated and understand when a home is priced well. If priced well from the start, you should expect to receive aggressive offers right at or around your asking price,' adds Todd David Miller of The Agency.
It might sound simple, but getting the asking price right is the best-proven selling tactic for shifting a house of the market quickly. So how can you make sure you've got the asking price right? The answer is simply measuring your expectations and choosing an experienced agent to work with.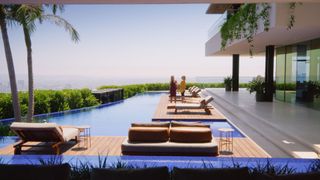 'Properly pricing a property is an art which requires professional experience, analysis of the recently sold properties, examination of on market competition and anticipation of market trends and activity,' explains Allie Readyhough Shore of Mott & Chace Sotheby's International Realty. 'When priced correctly, a property will not only sell quickly…it will ensure the seller gets top dollar.'
If you aren't sure your real estate agent is being upfront with you about a realistic asking price, you can always do some digging yourself. Look into the asking prices of similar properties in your area on Zillow or similar property websites.
The current state of the US property market, where there is a shortage of properties for sale, does allow some scope for ambitious pricing however tread carefully. Don't get carried away and end up in your own version of the $75 million dollar house saga.