Calling all Schitt's Creek fans - the Rosebud Motel is on the market! According to People, the famous motel situated in Orangeville, Ontario is up for sale, and you could get your hands on it for a whopping $1.6m.
Current owner, Jesse Tipping has warned prospective buyers that fans of the show have been flocking to the motel ever since the Canadian sitcom starring Daniel Levy and Eugene Levy premiered in 2015.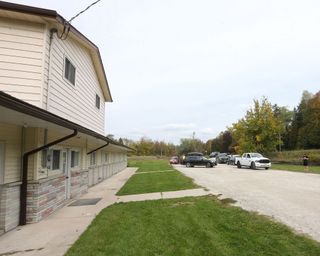 He described a seemingly endless stream of cars queuing up to get a photo at the motel, and it's no surprise giving the huge popularity of the Emmy-award-winning comedy.
Fans might not know that the motel's real name is the Hockley Motel, and it actually has a total of 10 rooms, many of which aren't shown on Schitt's Creek. Each has a bedroom and en suite bathroom, plus a two-storey manager's suite.
If you've ever wondered exactly where it is, it can be found two hours from downtown Toronto, near the Nottawasaga River. This special piece of television history also sits on 6.7 acres of land and even has its own river on site.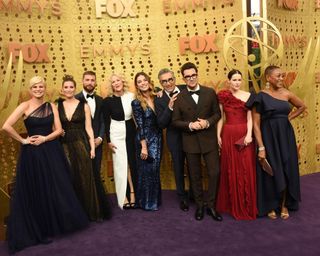 Before it found fame on the hit CBC and Netflix series, it was a functioning motel. Now it's described as 'non-operational' but offers an amazing opportunity for the right person and is sure to be snapped up. Jesse Tipping has rented it out to the cast and crew for a month each year for the past six years and has said viewers are always really happy to see it.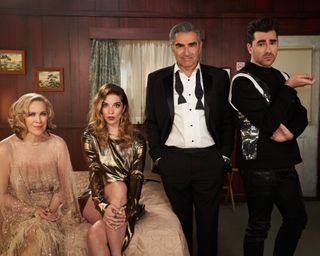 The mid-1960s property was also used as a filming location for 2005's A History of Violence, the 2016 Hulu series 11.22.63, and The Umbrella Academy.
The listing is currently being held by Colliers Canada, you can explore the full property here. For many superfans, the idea of investing in the original Rosebud Motel would be a dream come true. However, at $1.6 million we think we'll stick to continuing to watch the show on repeat and debating the merits of Moira's wig wall.