As we enter into a new year on the heels of the COVID-19 pandemic and its ramifications, many Americans are looking to expand their spaces, or perhaps, given newfound remote-working situations, head to a new city altogether.
According to Zillow Research, 2020 marked a year of high demand and low inventory for homebuyers; the team further found an 18.2 percent increase in newly pending home-sales for the week of Dec. 12 compared to the year prior. Additionally, 66 percent of Americans said they would be interested in moving if they were given the chance to work from home.
Now, with the typical American home value index at $263,351 as of November 2020, prospective homebuyers untied to location are both able and interested in searching for their next home around the country.
Are you one of them? To inspire your next big adventure, we rounded up five $300,000 homes (or less) that we hope you love as much as we do, in popular cities around the country.
Nashville, TN — $275,000
Address: 1350 Rosa L Parks Blvd #245
Size: 1 Bd/ 1 Ba
This charming condominium sits right in the heart of Nashville's Germantown neighborhood, known for its restored Victorian buildings, local boutiques, and many of the city's highly acclaimed restaurants.
The condo — at 675 square feet — has soaring ceilings, exposed brick walls, and the original hardwood floors, all elements that renters commonly list on their must-haves. The complex further has two pools, a fitness center, and elevators; current tenants also share that the community is very dog-friendly and walkable to local attractions including the Tennessee State Museum and Bicentennial Capitol Mall State Park.
Chicago, IL — $221,900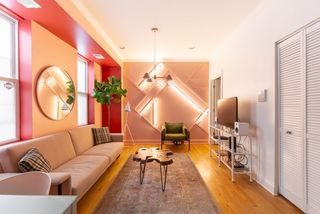 Address: 1713 W North Ave #1R
Size: 2 Bd/1 Ba
This gut-rehabbed home is right in the heart of Chicago's Wicker Park neighborhood, known as one of the best Chicago neighborhoods for its unique local bookstores, coffee shops, and art galleries. The lower-level unit has 9-foot-tall ceilings, brand new updated appliance kitchen with quartz countertops, completely redone bath, and in-unit laundry, all for less than the monthly costs of a studio apartment in New York City.
Additionally, the unit is mere steps from the city's popular 606 trail, a 2.7-mile elevated trail much like Manhattan's High Line, for runners, walkers, and bikers alike.
Orlando, FL — $284,000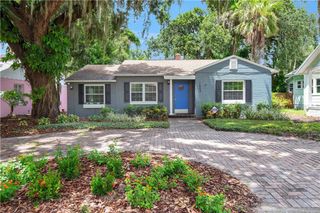 Address: 1603 E Kaley Ave
Size: 3 Bd/2 Ba
For anyone interested in truly enjoying the most that the Sunshine State has to offer, Orlando has many options both at and under $300,000 for prospective homeowners.
This 3 bed-2 bath bungalow in the Hourglass district has 1,300 square feet and other highly sought-after updates including new blinds, updated white kitchen cabinets and quartz counters.
The area has developed over the last few years to house great coffee shops, restaurants, and small businesses, and is further mere miles from the city's central downtown, the Citrus Bowl Complex, and Harry P. Leu Gardens.
San Antonio, TX — $279,000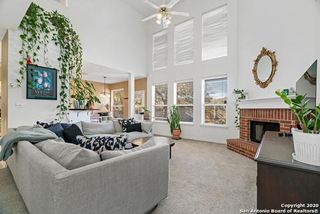 Address: 2635 Lakehills St
Size: 4 Bd/3 Ba
One of the most populated cities in Texas, San Antonio has many attractions that keep visitors coming back — and with home prices like this, it's likely that the city will see more influx of newfound residents.
This single-family home in the Timber Ridge neighborhood boasts high soaring ceilings, open floor plan, and a separate owners' suite downstairs. Other updates include a granite-top in the kitchen, large remodeled walk-in shower, and a remodeled entryway. Neighbors say the neighborhood is quiet and neighbors look out for one another and are very friendly.
The home is in a gated community, with access to a pool and a local play area; the backyard itself has enough space for entertaining large groups (once safe).
Pittsburgh, PA — $294,500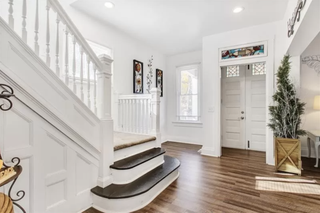 Address: 1553 Queensbury St
Size: 4 Bd/2 Ba
Built in 1890, this Westwood-neighborhood home brings all the great elements of houses to Pittsburgh — old-school style with contemporary touches.
At three-stories tall, the home has 3,112 square feet to play with, with the added benefit of recent additions such as an extended kitchen and a bonus sunroom on the second level, a fenced yard and a beautiful added deck, beautiful woodwork and built-ins.
The Westwood neighborhood — located in Pittsburgh's West End region — is known as one of the best neighborhoods to live in in the city of 301,000 residents, with a dense suburban feel and loads of amenities by way of coffee shops, restaurants and parks. Further, this home is just across the Ohio River from highly ranked Pittsburgh attractions, including the Carnegie Science Center and the Andy Warhol Museum.