The 'Godfather' of the Arts and Crafts movement, William Morris, is famed for his quintessentially British prints depicting hedgerow flowers, brambles, thrushes, strawberries, and daisies, but diaries from his Icelandic expeditions of the1870s reveal that he felt equally at home in the dramatic mountainous landscape of the north.
Throughout, the pages offer accurate and evocative descriptions of the Icelandic scenery, from the distant snow-capped mountains and cobalt skies, to the delicate, dancing yellow horn poppies, and capture a spirit of childlike discovery. Spurred by his zest for adventure, the Morris & Co design team took inspiration from the diaries and set out on their own journey to create a new collection that pays homage to Morris' breathtaking experiences.
A range of complementary fabrics, embroideries, wallpapers, cushions and ceramics, the resulting North Kindred collection sees favourite Morris designs such as Thistle, Bachelor's Button and Willow, carefully refreshed in colours and textures inspired by the Icelandic landscape. A neutral Pure Morris palette of White Clover, Stormy Grey, Flax and Linen is used throughout, lifted with hints of Horned Poppy, Faded Sea Pink and the dramatic Black Ink, while chunky weaves and delicate embroideries are teamed with metallic mica highlights which nod to the icy scenes.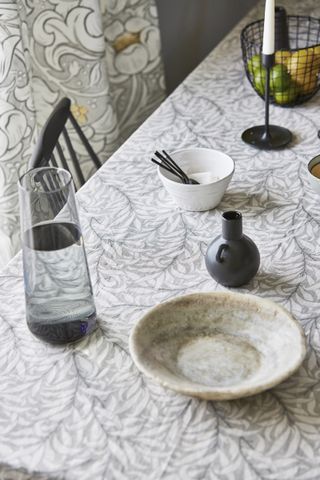 Curtain in Pure Bachelors Button, 226486, £99 per m; Tablecloth in Pure Willowbough, 22647, £69 per m; Border in Pure Belsi weave 236604, £99 per m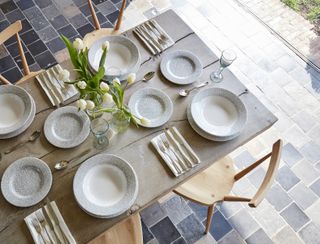 Pure Morris tableware by Portmeirion, Pasta Bowl, £18, side plates, £10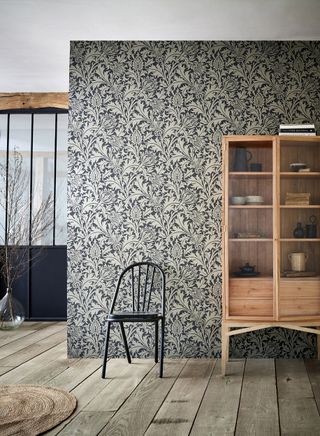 Thistle wallpaper 216549, £99 per roll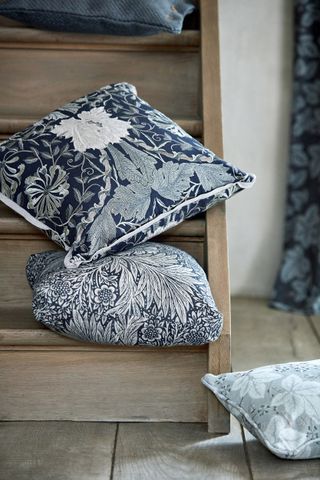 Cushions in: Pure Honeysuckle and Tulip embroidery 236632, £175 per m; Pure Marigold 226484, £69 per m, and Pure Bramble embroidery 236622, £135 per m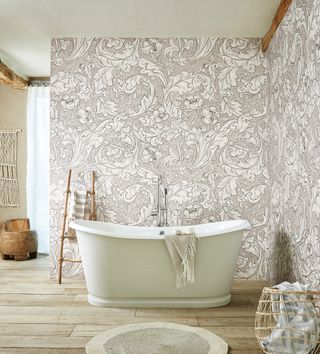 Pure Bachelors Button wallpaper 216553, £89 per roll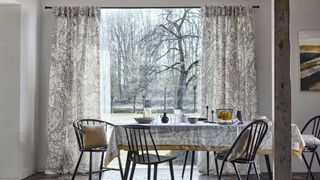 Curtain in Pure Bachelors Button, 226486, £99 per m; Tablecloth in Pure Willowbough, 22647, £69 per m; Border in Pure Belsi weave 236604, £99 per m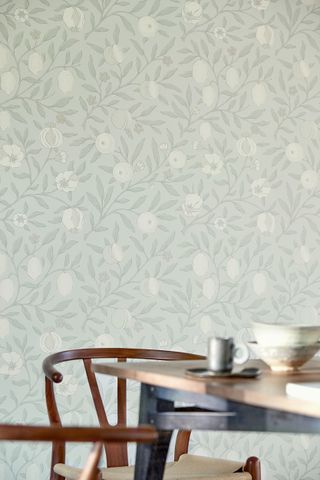 Pure Fruit wallpaper 216540, £89 per roll