We love a browse around IKEA, Target, and Home Depot for those cute decorative pieces as much as the next person. But according to two interior designers, we're totally overdoing it with our candle holders and ceramics.
Gillian Segal and Stefani Stein both argue that less is more when it comes to decor items. Could it be time to ditch the clutter?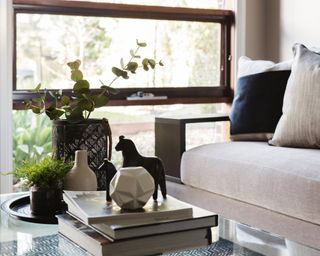 Gillian Segal, an interior designer based in Vancouver goes for a minimalist approach. 'Over styling with so many trinkets is a big no-no for us!' she says.
'We find that less is often more in a space regardless of how bold your style is,' Gillian adds.
Stefani Stein, an interior designer from LA, echoes Gillian's comments. 'The most common styling mistake I see is too many accessories—this is definitely an area where less is more.'
'Thoughtful and balanced curation of the finishing touches is what sets a room apart.'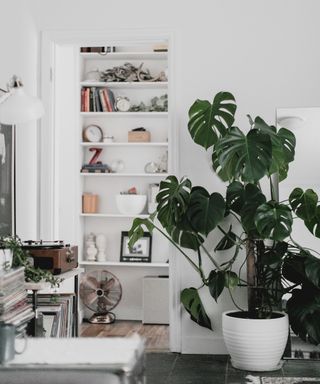 It's true that sometimes we might forget to give the 'envelope' of the room enough attention (the walls, flooring and so on), and focus our energy on more temporary bits and pieces. There are no scary decisions to be made when it comes to picking up a new vase, photo frame, or succulent, compared to choosing new floral wallpaper for your hallway.
Sentimental items that bring joy should certainly stay, but you should address anything in your home that annoys you - whether it's a chipped mug or a tangle of wires. It's not a case of throwing things out, either, as some items in our home simply need to be repaired.
If you're a Facebook Marketplace addict, refine your skills with our guide on how to decorate your home with Facebook Marketplace bargains. Plus, read our piece on the best items to look for at a yard sale.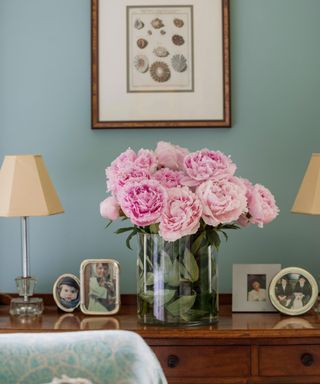 Real Homes' Global Editor Kaitlin Madden says, 'I don't like clutter, but I do think accessories are the chance to give your home its personality, so I like to go all-out with mine. I tend to mix-and-match; a lot of my decor items are vintage or secondhand since I find these pieces to be more unique.
'I'll also buy trendier pieces to keep things feeling current, since accent pieces are a great way to try out trends without investing a ton of money in new furniture.'
While we don't totally agree with the less-is-more approach, we'll take this as a chance to curate our cluttered coffee tables and bookshelves to our absolute favorite items.