Stuck in a style rut? Need some inspiration for that spring project? To celebrate their 10th anniversary, Homesense has teamed up with some of the UK's leading stylists and trendsetters to reveal their top tips for styling up your home this season.
From creating a gallery wall to enhancing your home with plants, read on for the best style secrets from the behind-the-scenes experts. The best bit? They're all simple, cheap and easy to do...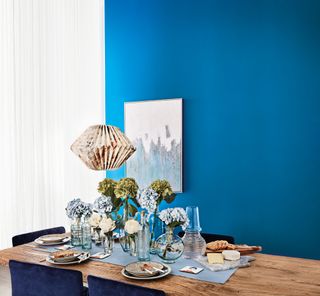 Fake it 'til you make it
'Artificial plants are my top styling secret of the moment to add that perfect final touch to an interior,' says interior stylist, producer and art director Diana Civil.
'Fakery is fabulous and fuss free – you don't have to worry about watering, positioning, maintenance or bugs. Choosing artificials allows you to opt for lush, exotic and tropical species that will look good all year round.'
Mirror, mirror
'When it comes to hanging mirrors, it's easy to consider where they should be placed for practicality, but it's also worth taking into consideration what it will be reflecting,' explains interiors stylist and writer Laurie Davidson.
'For example, if you set a mirror at a height where it reflects a point of interest, such as a chandelier or a vase of flowers, it is much more visually appealing than a view of what we stylists call 'dead space'.'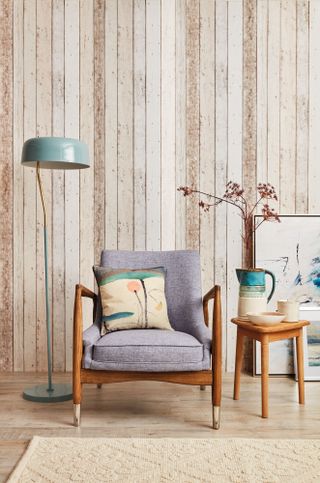 Bring the outdoors in
'Create eclectic tabletop garden displays with plants in galvanised metal pots arranged with brass lanterns and decorative objects, all of which can be sourced inexpensively at Homesense,' suggests stylist, author and columnist Selina Lake.
Camera ready
'I love colour but one of my best kept photography secrets is to go back to basics,' says interior and lifestyle photographer Georgia Gold.
'Make sure you leave empty space when putting a room or area of your home together. It will naturally create a focus, a balanced setting and gives an opportunity to let the product speak for itself.'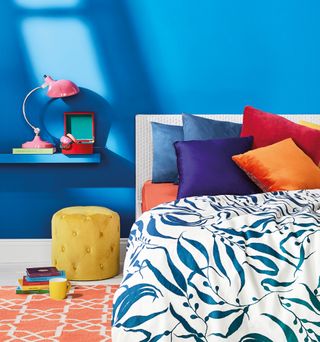 Focal point
'When decorating a room, start with a big feature,' recommends stylist and journalist Emma Morton Turner. 'Choose your sofa or curtains first then plan the colours and patterns around that item. Make sure that item is the main feature of the room – especially if it has a bold colour or pattern.'
Trick of the eye
'If you have one central hallway that leads to multiples rooms, try painting it in a dark shade,' says stylist and craft designer Emily Dawe. 'If the rest of the rooms are light and bright, then this trick of the eye of going from dark into light will make your rooms seem bigger.'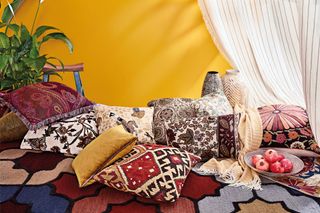 Seasonal changes
Getting bored with your living room or bedroom? 'Change your cushions and rug seasonally,' recommends stylist and blogger Theoda Solms Iles. 'Update your rooms with pretty summery cushions in linens and cottons for your summer look and replace them in the colder months with velvets, weaves and woollen cushions.'
Wall art
'If you want to create an arrangement of different picture frames on the wall, cut sheets of paper the size of the picture frames and stick those out on the wall first with blue tack,' says stylist and set designer Aurelien Farjon. 'This will allow you to test and try different heights. It will also allow you to step back and decide if it's correct before drilling into the wall.'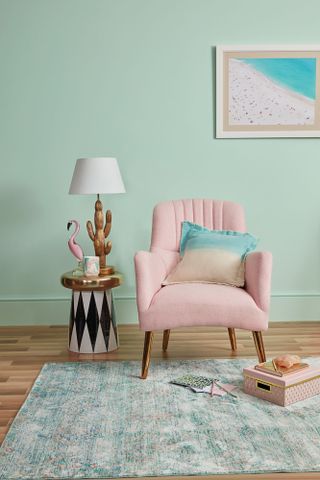 New heights
'Statement ceilings are a big trend this year,' explains stylist and trend researcher Cassandra Lisa Marie Doyle. 'Paint the coving and ceiling above in a darker complementary colour to the walls or be brave and go for a complete contrast.' She adds: 'If you are lucky enough to have high ceilings, you can do the reverse. Paint the ceiling, coving and a foot or two below in crisp white and your walls stunning sage.'
Always inspired
'My most commonly asked question is "where do you get your ideas from?"' says stylist Lee Jackson. 'Get out and about: go to the theatre, cinema, museums, galleries, architecture; travel and keep a creative antenna on at all times. The most epic ideas come from the most unexpected places.'
Ready for some more top tips? Read our guide to styling your garden for spring.