An increasing number of people in the US are embracing the granny pod. These separate dwellings, often designed to house an elderly relative, are becoming more and more popular ever since the Covid outbreak.
Researching how to self build an entire home is a huge undertaking a small fraction of people take on — but, as many people are realizing, an ADU could be a financially smart move.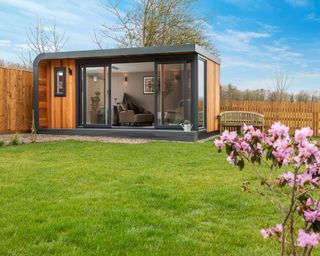 Granny pods are designed to accommodate an elderly person's needs. They'll feature all kinds of things like ramps, wide doorways, railings, rounded countertops and softened flooring to cushion any falls.
As an alternative to care homes or assisted living, a granny flat has the benefit of giving an older relative a level of independence and privacy. And, when no longer needed, you can turn it into an Airbnb, garden office, guest house or studio.
Ben Neely is from Riverbend Homes, a company that designs and builds homes in Texas Hill Country. 'We've seen a rise in ADUs from our clients ever since mid-2020,' he tells us.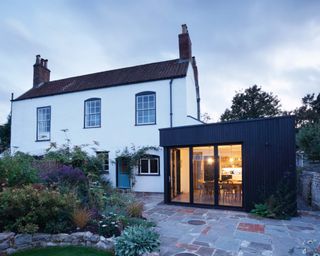 Ben observes that most clients he speaks to want the additional space in order to set up a home office. And in their more urban projects, they are more often built to be rented out as additional income.
But the ageing baby boomer population and cost of care homes (as well as rising property prices) are no doubt key factors in the rise of granny pods. They're growing at a rate of 9%, or 100,000 a year, according to Porch.
The so-called granny pod, backyard cottage or ADU is, of course, nothing new. Even Chandler from Friends had visions of an apartment over the garage of his and Monica's family home 'where Joey could grow old'.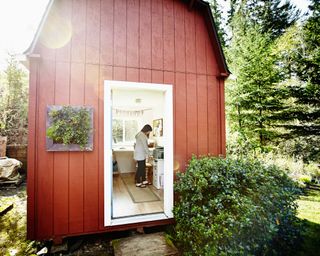 Ever since the noughties, there's been a steady rise, with a steeper increase since 2010. Then, more recently, new laws in California made building an ADU much more accessible. This created a growing movement, especially on the West Coast, in cities like San Diego, Portland and LA, to relax regulations and zoning restrictions.
What is the average cost of a granny pod?
Granny pods usually cost between $40,000 and $125,000 depending on materials used and the size of the dwelling. Then you need to factor in utility bills that come with heating and running the granny pod day-to-day.
Building an additional dwelling unit is big investment that needs a lot of thought, but with the possibility of eventually turning it into anything from a peaceful home office to an Airbnb, it's one many Americans are happy to make.