Lots of Christmas shopping to do on a tight budget? Have no fear: Christmas needn't break the bank with our pick of the best gifts under £50. From the classics – think lovely mugs and cashmere socks – to more unusual options, we've got festive shopping covered.
Take the legwork out of your Christmas shopping by checking out our Christmas hub we want them (and so will you and your friends and family).
1. Pick a crafty kit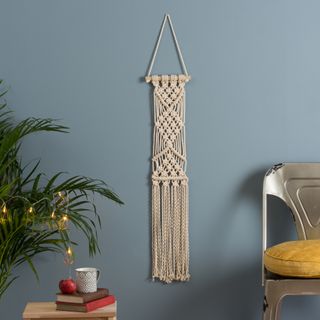 The perfect gift for someone who is good with their hands and likes quirky, boho home decor (thinking teens upwards), the Lottie Lou DIY Macrame Kit from the Wool Couture Company is a beautiful wall hanging and fun activity in one, for just £28.
More macrame wall hangings:
2. Give the old glasses gift an eco-friendly twist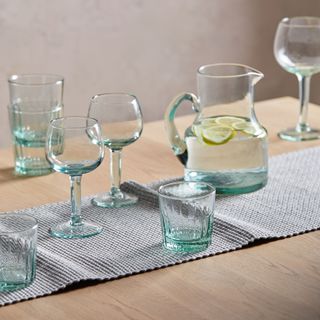 Giving a set of glasses – a bit predictable? What if they're eco-friendly glasses, made from recycled glass? Much more interesting. We like the recycled glass range from John Lewis, from £5 per glass.
3. Give the gift of relaxation with a bath oil set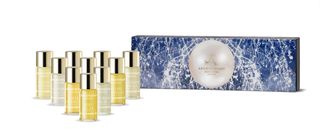 There's nothing like a relaxing aromatherapy bath, especially in winter. Nothing beats a fragrant oil from Aromatherapy Associates, and you can let them choose their favourite scent with their Miniature Bath & Shower Oil Collection, £40.
More Aromatherapy Associates bath oil options:
4. Pick luxurious cashmere socks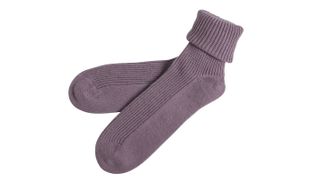 Cashmere socks are a time-tested gift option; unlike a cashmere jumper, they won't cost the earth, but will still impress your recipient. Our favourite are the Supreme Cashmere Socks from Soak & Sleep, £28.
5. Don't give up on the good old mug gift option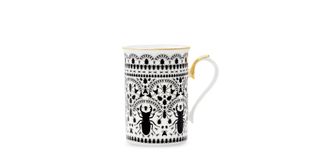 There's nothing wrong with gifting a mug – it just has to be that extra bit more special than what they already have. Pick one that has an interesting pattern and a quality finish, and they will love it.
Our pick is the prettily patterned Insect Mandala Coffee Mug from the Curious Department, £20.
More special coffee mugs:
6. Pick a personalised take on travel accessories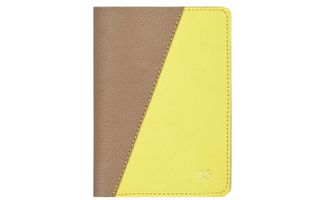 Personalised gifting is right on trend, and it does make a classic gift, such as a passport cover, that little bit more special.
We like these colourful Personalised Leather Passport Covers from Etsy.
more personalised leather passport covers:
7. Beautiful stationery is chic and affordable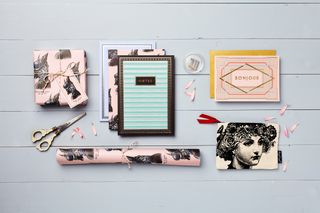 Luxurious stationery is the perfect gift for anyone who works from home and takes frequent notes. The look and feel of a notebook or writing paper really does make a difference.
Mix and match different items from Chase and Wonder, with prices from £15.
More mouthwatering stationery:
8. Pick a classy Christmas gift set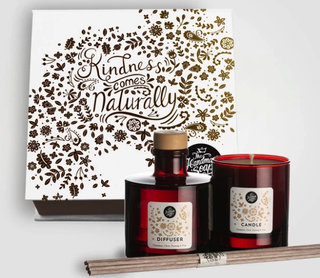 Of all Christmas gifts, a candle set is the safest – and the most gender-neutral. After all, everyone wants to walk into their home to a lovely warming winter spiced aroma, so indulge them.
We love the Christmas Gift Set by The Handmade Soap Company – it looks amazing, and has everything anyone needs to treat their home.
9. Make magazine storage a joy with a chic rack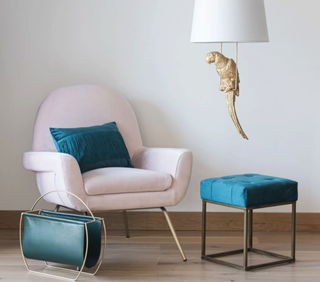 Now that they've subscribed to Real Homes magazine, they'll need to keep all those copies somewhere...But seriously, magazines can be difficult to store, since not all bookcases accommodate the magazine size. Give them a stylish magazine rack that will look like a trendy accessory.
We love the Green and Gold Metal Magazine Rack from Maisons du Monde.
10. Give a luxurious bath mat for dreamy bath times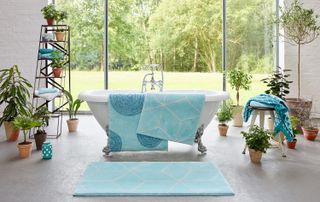 What bath time is complete without stepping onto a lovely, fluffy bath mat? We bet these gorgeous Bath Mats by Esprit will make a great addition to even the most luxurious of bathrooms. Available at Modern Rugs. Priced £39.
11. Champagne coupes for a chic celebration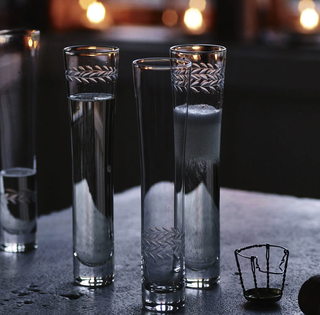 There's a world of difference between giving them yet another set of basic wine glasses from your local supermarket and gifting a couple of really gorgeous, handmade champagne flutes or coupes.
The Avery Prosecco Glasses By Rowen and Wren are absolutely stunning and will fit right in a stylish Mid-century scheme. A set of four costs £38 at Not On The High Street.
12. An indoor watering can that is as pretty as a sculpture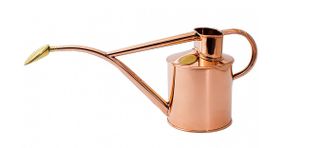 Ok, this one costs the full £50, but just look at it: made from solid copper, shiny and so elegant. The Haws Indoor Copper Watering Can from Farrar and Tanner is as gorgeous as it is functional and durable. A perfect gift for a gardener, or just someone with a couple of indoor plants.
13. A versatile woven rug to brighten up any room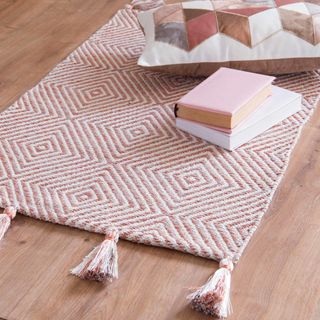 A rug is an excellent gift that your recipient will almost certainly find useful in one room or another. No need to choose an expensive one, in case they don't fancy it enough to make it the centrepiece of their living room.
The White and Gold Woven Cotton Jacquard Rug from Maisons du Monde is 80 per cent cotton and comes in a mellow combination of soft pink and white that will cheer up whichever room they decide to put it in.
14. A chic desk lamp to update their decor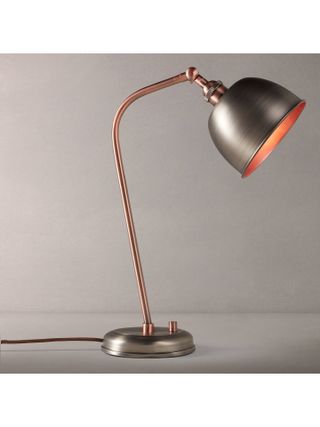 Lighting can really transform a room, and lots of side lights are always better than just spotlights or one pendant light. So, even if they've already got lamps, there's no reason not to give them more.
We like Baldwin Task Lamp in Pewter from John Lewis; practical and chic, with a slightly industrial/Mid-century look.
15. Pick up the super popular Amazon Echo Dot with clock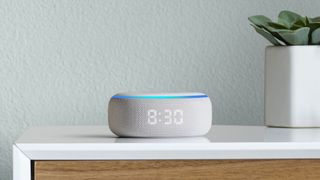 A bestseller this Black Friday, the Amazon Echo Dot with clock would make a perfect gift for those keen to expand a smart home system, or those taking their first steps into the world of smart home tech.
As well as boasting all of Alexa's basic skills – setting reminders, providing updates on the weather, public transport, sports fixtures and more and playing music – this stylish smart speaker also features a simple, LED clock which makes it perfect for use as an alarm clock.
More buys not to miss: