Does your new work from home situation have you missing your dual-monitor setup? Not to worry, we've compiled the best computer monitor deals to help you stay productive while you WFH.
Now that Coronavirus has relegated virtually every desk job to work from home status for the next few weeks, you might find yourself missing things about the office you'd never appreciated before, like your wireless mouse, your ergonomic chair, and the fact that your kids weren't interrupting you every 10 minutes for a snack. Perhaps the thing you miss the most, though, is having two computer screens. It's crazy how much that can impact productivity, right? (Typed by someone currently working from a laptop at a kitchen island).
So, if you're sorely missing your office set up, recreate it at home with a computer monitor (or two) that you can plug your laptop into. Here are three computer monitor deals from around the web that you can still order to your front door.
Best computer monitor deals
Acer R271 bid 27" LCD Monitor| Was $249.99, Now $149.99 at Staples
The Acer R271 bid 27 inch LCD Monitor in black provides you with a 1920 x 1080 resolution for great detail. This Acer model has a DVI input, but no USB port. The anti-glare feature on the screen means you can put the monitor near the window, so at least you can also stare outside during small work breaks. The monitor weighs eight pounds, so you can easily move it around the house if needed.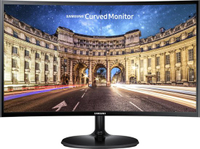 Samsung 390 Series 24" LED Curved FHD FreeSync Monitor | Was $169.99, Now $149.99 at Best Buy
If you're looking for a curved, sleek monitor purchase the Samsung 390 Series 24" LED Curved FHD FreeSync Monitor in high glossy black. This curved monitor has a tilting stand and prevents blurring allowing you to stay productive and view every second of the handwashing challenge video clip you've been watching on repeat. This monitor has a 1920 x 1080 resolution with 16:9 aspect ratio and 178° horizontal and vertical viewing angles.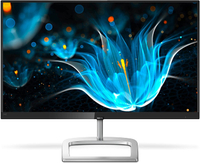 Philips 276E9QDSB 22" Frameless Monitor | Was $89.99, Now $82.99 at Amazon
Philips 276E9QDSB 22" Frameless Monitor comes in full HD with 1920x1080 and IPS panel for wide-viewing angles and full colors. This Phillips model comes in a range of sizes from 22'' to 32'', giving you plenty of choices depending on how large of a dual-screen set up you're used to. The Philips monitor has a LowBlue mode, which reduces harmful shortwave blue light and Flicker-Free technology regulates brightness that reduces eye fatigue.
Shop more computer monitor deals: