Decorating with wallpaper can feel incredibly intimidating, particularly if you haven't done it before. The margin for error is pretty high, with lots to think about, from the measurements to getting the surface ready.
It's easy to fall into the trap of getting annoying little wallpaper air bubbles between the surface of the wall and the wallpaper. This is exactly what we don't want when we've spent ages deciding on a specific floral wallpaper pattern, not to mention spending money on it.
For more information on how to wallpaper a wall read our feature on how to get the job done like a pro.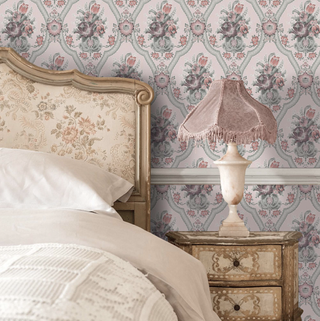 Avoid this common mistake when wallpapering
Bubbles can happen when wallpaper doesn't properly bond with the surface underneath it. They may appear there and then while you are applying the wallpaper, or they could pop up over time.
So, how can we avoid the dreaded wallpaper bubble? The first step, according to Murals Wallpaper, is to 'make sure you're using plenty of paste when applying, as if you don't use enough, it will dry up and cause bubbles.'
See also: Bedroom wallpaper ideas: 15 ways to add personality to your space
Preparation is also incredibly important, so you need to make sure that your wall is smooth before getting stuck in. Get rid of any bits of old plaster, dirt or paint and ensure you've removed any nails or screws, and filled in cracks. Otherwise, they could cause issues later down the line. It's best to remove socket and switch covers, and sand down any rough areas. Use a sponge to clean the wall and let it dry for 24 hours.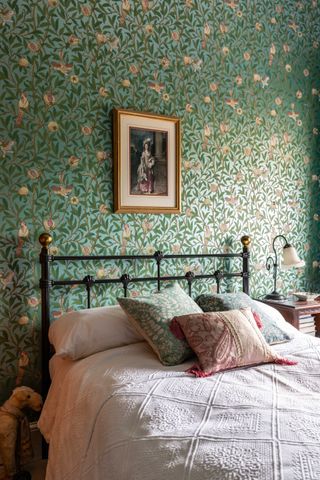 See also: 12 living room wallpaper ideas to add style instantly
The final thing to remember is that the paste needs to be applied to wallpaper panels and given time to absorb the adhesive, and then it will expand. If wallpaper isn't given enough time (around 2 to 5 minutes is fine) to absorb the paste, it will expand on the wall, which in turn can make bubbles.
The key thing therefore is to take your time.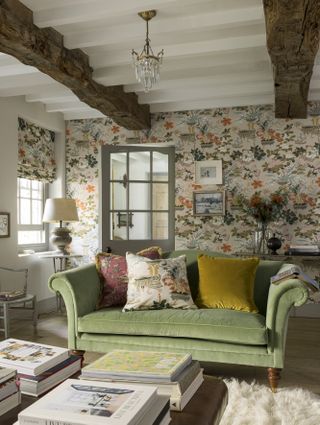 Once it's up, it might be up for many years to come, so it's absolutely worth slowing down and paying close attention to the surface of your walls, being liberal with the paste and leaving enough time for the wallpaper to absorb it.