British Heart Foundation tasked four pairs of leading interior designers and upcyclers to create a whole room scheme for under £500, in just 10 hours, and only using products found in their local store.
The experts were challenged to create a living room, bedroom, children's bedroom and dining room in a bid to show how easy and inexpensive it can be to give your home a seasonal overhaul.
So why not be inspired by these beautiful, bargain transformations and give your home a quick and low-budget refresh this autumn? Not only will you be saving a fortune (with sofas from just £95!) and creating a truly unique look, but you'll also be helping to raise money for life-saving research into heart disease, stroke, vascular dementia and diabetes.
We think the results are pretty impressive...
1. Cosy living room
Celebrity interior designer and upcycler Max McMurdo and assistant Phillip Ely transformed this bare brick-effect wall into a rustic living room with wooden furniture, a statement inky blue wall and on-trend geometric and animal prints.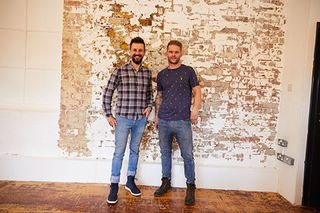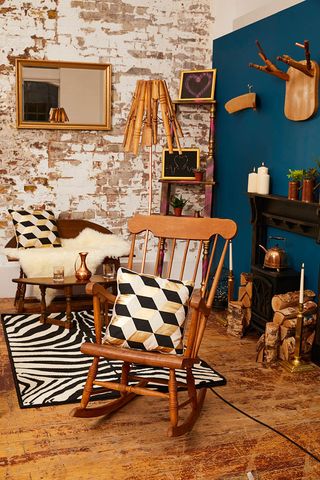 2. Stylish master bedroom
Forward Features duo David White and Mark Russell turned these bare walls into a cosy main bedroom. We especially love the rattan chair, fabric wall hanging and classic dressing table, brightened with an abundance of indoor plants.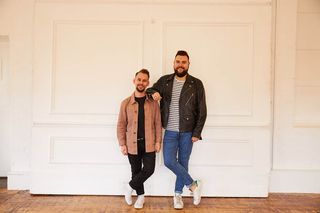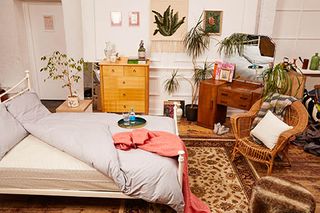 3. Playful children's room
Sharp & Simpson's Micaela Sharp and design partner Beth Clancy created a pretty and playful child's bedroom, complete with a cloud-shaped headboard, cosy rugs and even a teepee.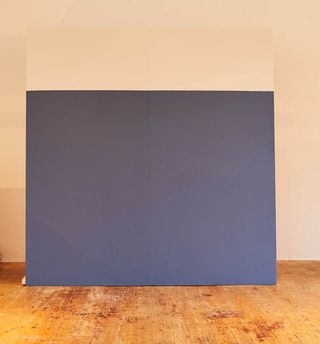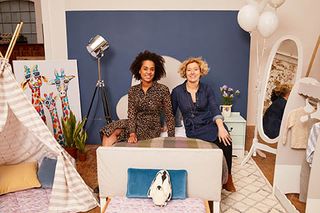 4. Traditional dining room
Interior Style Hunter's Grant Pierrus and design friend Girl About House (aka Sarah Mailer) transformed this empty space into grand dining room with solid wood furniture, emerald greens and stand-out artwork to become a focal point.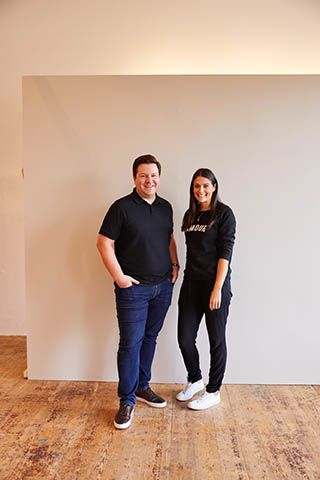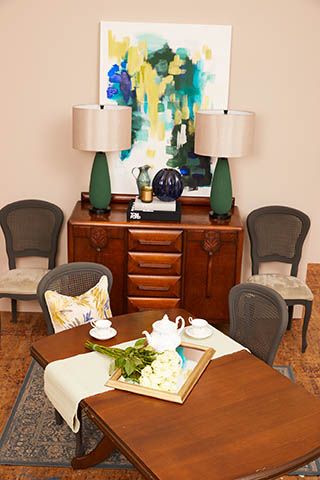 Linda Barker, interior design expert and TV presenter says, 'British Heart Foundation stores are a real treasure trove of hidden gems and a great place to get inspired when giving your home a fresh new look.'
So head to you local store, think creatively, and share your British Heart Foundation style using #BoughtatBHF to spread the joy of upcycling!