Ever get the urge to just run away to some remote island or mountain lodge in the middle of nowhere and live a hermit-like existence? Yep, we feel you. So to help you take your idyllic visions even further, we have rounded up Britain's remotest properties that are for sale right now. Take a look, your own personal fortress of solitude could be just a click away...
Keep up to date with all the property news and advice on our dedicated property hub page.
Well, you said you wanted remote. Shetland is situated 168km from the Scottish mainland and takes 12 to 13 hours to get to by boat (you can fly too, which takes about an hour from Aberdeen). But back to the actually property. Set in 51 acres of land, this two bedroom cottage is a casual six miles from any kind of amenities.
That said, Esha Ness is a particularly unspoilt area, well-known for its dramatic and rugged scenery, with great walks along the cliff tops by the lighthouse. So it might be a bit of a trek to get in your shopping but those views are something else.
Price: £135,000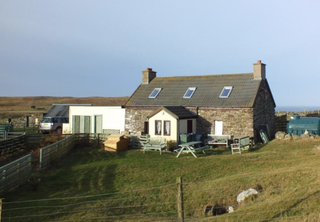 Remote doesn't mean you have to slum it; check out this stunningly impressive coastal property. It's got six bedrooms, a games room, cinema and jacuzzi, oh and it's located on the tiny Isle of Gigha which is only accessible by a passenger and 12 car ferry service.
Price: £775,000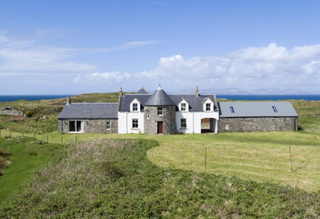 A sweet 17 miles from the nearest town, this four bedroom, off grid property overlooks River Oykel and has unobstructed (obviously) views of the surrounding hills. It's a striking build and the interiors are also super luxe, plus it has fishing rights on Loch Shin and deer stalking and shooting rights, if that's your thing.
Price: £650,000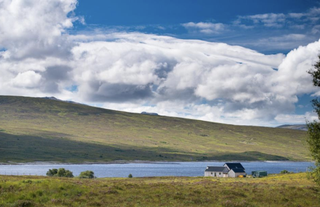 It doesn't get more remote than this. A seven bedroom Georgian mansion on a private island stuck out in the middle of Loch Lomond. It obviously has amazing views of the loch and the surrounding National Park, and it is also just a short walk from the private slipway that comes with the property. Boat not included.
Price: £1,500,000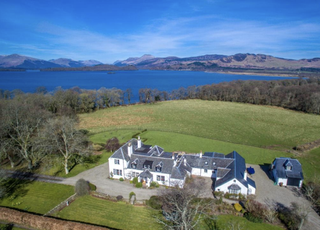 This cottage is set in nine acres of private land in the beautiful Northumberland countryside. It's not as remote as our Scottish offerings but you are still a good few miles from any neighbours, unless you count the odd cow.
Price: £795,000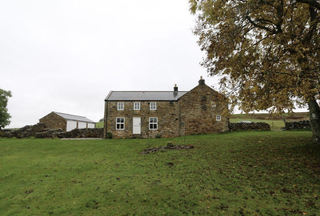 One of the remotest parts of Britain and also one of the warmest, what's not to love about the Isles of Scilly? This three bedroom cottage is situated on St Martins, the northernmost island which has a population of around 120. Dreamy. There are still a fair few amenities though, so when you inevitably get bored of remote living, you can pop to the pub of the five star hotel.
Price: £545,000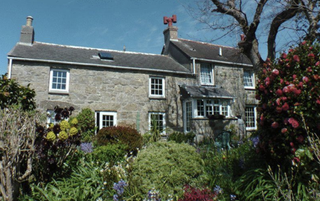 Read more...