One of our fave pastimes here at Real Homes, is spending far longer than we probably should perusing property websites for our dream homes (by that we mean property that we cannot nor will ever be able to afford). So it's nice to know that we are not alone in our dream world of 10 bedrooms and swimming pools, because Rightmove have revealed the properties that have had the most online views in 2019 so far and they are... aspirational to say the least.
Commenting on the top five homes, Rightmove property expert Miles Shipside says, 'It's always fascinating to see which properties have generated the most public interest and it's not difficult to see why these five homes are so popular.
'Whether it's home-hunters looking for design inspiration or people who are curious to glimpse inside of top-of-the-market properties, these astoundingly impressive homes each has something special about them.'
So let's take a look at these top five homes we are all apparently lusting after...
Taking the top spot for the most viewed house of 2019 is Overdale. Slap bang in the middle of WAG territory, this seven bedroom residence is on the market for a cool £3.9m. It's got a swimming pool (obviously), a hot tub (clearly), and a games room (because, why not?). Oh, and about one thousand rooms, check the floor plan – you could literally get lost in this place.
Price: £3,950,000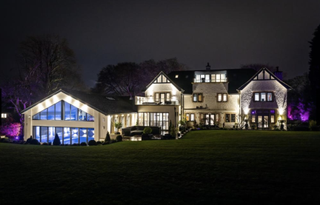 With stunning panoramic views of one of the finest coastlines in the country, it's easy to see why this is one of the most viewed properties of 2019. Along with the five bedrooms, bar, cinema and gym it's also got moorings and slipway access, so don't sweat it, there is plenty of room for all your boats.
Price: £3,750,000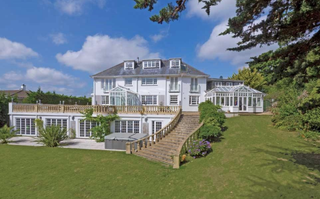 Imagine if the house used on the Cluedo board actually existed? This is basically it, billiard room and all. It's got a casual 11 bedrooms, four bathrooms, three living rooms, a dining room, a drawing room and, the essential: a billiard room. It also has a generous garden and a separate garage. A home fit for Colonel Mustard himself.
Price: £1,750,000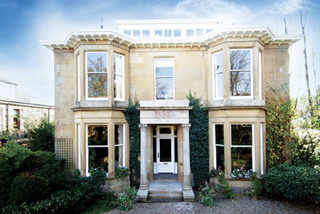 This folly has already hit the dizzying height of property fame as it was featured on the 2018 TV series of Grand Designs, so no surprise it's made it into top five most viewed homes of 2019 so far. Its latest owners have transformed it into a gorgeous two bedroom home, complete with a roof terrace that has stunning views over the countryside.
Price: £765,000
Got £18 million to spare? This could be the property for you. Built on the world-famous estate of Wentworth Golf Club – which hosts the European Tour's BMW PGA Championship – with the 12th fairway at the end of the garden (we will just pretend to be excited about that). This contemporary build has 10 bedrooms, nine bathrooms, 10 reception rooms and a swimming pool, plus it's filled with a load of high-tech gadgets and basically the entire home can be controlled via touch screens, PC or iPad.
Price: £18,750,000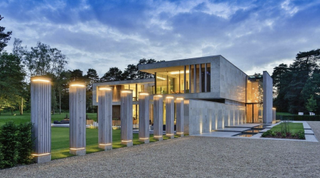 Read more...