Aldi is having an electricals sale this week and we're rather excited to show you what they have in store: high quality gear at the fraction of standard tech prices. There's a little something for everyone, covering all bases from luxuries (wide screen TVs, headphones and boom boxes) to necessities (vacuum cleaners).
So, whether you're a music head in need of a tech update or a sports junkie on the lookout for a brand new television or a homeowner on the hunt for some new kit to help you with your upcoming weekend clean... there's something for everyone. Get stuck in below – and don't miss our alternatives if the bargains are gone by the time you get there.
Head over to our deals hub to check out loads more great buys at budget prices
1. Kleeneze Cordless 2-In-1 Vacuum, £64.99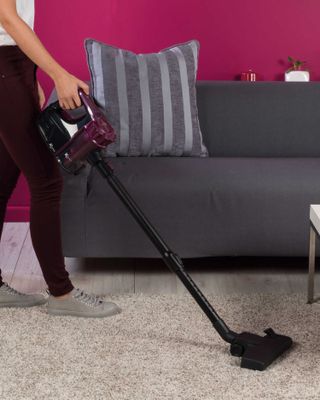 When you finally muster up the motivation and energy to embark on a spring clean and hoover the house from top to bottom, the last thing you need is to be tripping over wires to get the job done! This device is ideal for any homeowner due to its lightweight model and 600ml dust capacity for efficiency. With two speed settings and a range of accessories included, this vacuum is a worthwhile purchase. Oh and it converts into a handheld unit for any tricky to reach areas!
Kleeneze Cordless 2-In-1 Vacuum, £64.99
See our pick of the best vacuum cleaners 2020 in our tried and tested buyer's guide.
2. Veho On Ear Bluetooth Headphones, £34.99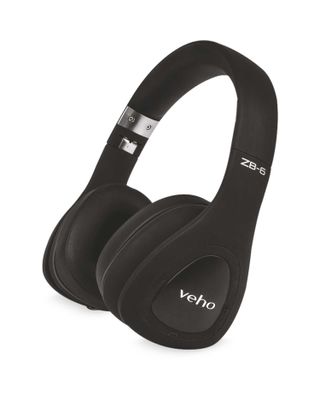 With all the reviews pointing to a five star performance, these headphones aren't just great looking! These Veho Bluetooth Headphones have a rechargeable built in battery for 24 hours of continuous music playback and deliver an experience that we can't believe is possible for just £34.99. What's more, you can also take voice calls and control your music with the multi-function on-ear controls... not bad, ay?
Veho On Ear Bluetooth Headphones, £34.99
3. Reka Boombox, £29.99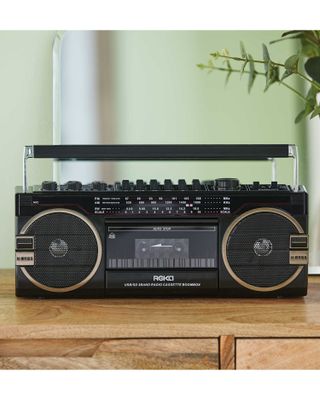 We love old-school music tech and this retro style boombox, fitted with modern technology is no different. This bluetooth boombox is the perfect gift, with versatile features making it adaptable for FM radio, cassette tapes and digital music. It is even fitted with a recording function, a built-in microphone, two bass speakers and a USB and SD card slot.
4. 55in UHD 4K Smart TV with HDR, £329.99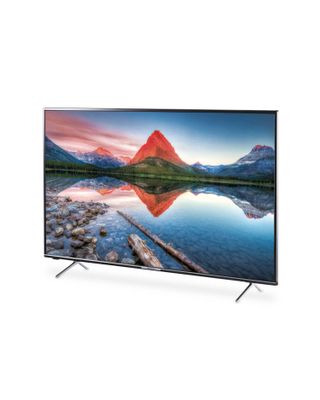 If you're in the market for a new telly, Aldi has got you covered with this 55inch Ultra HD Smart model with HDR. Enjoy a cinematic experience from home with this high-quality technology, presenting a smoother, sharper visual with built-in Freview, Netflix, Youtube, Amazon Prime Video and more. You can even stream your own content at home - choose your own photos, films and music and take full advantage of the fantastic audio system! Transform your television experience today!
55'' UHD 4K Smart TV with HDR, £329.99
See our edit of the best TVs 2020 for more brilliant buys.
5. Vinyl USB Turntable, £49.99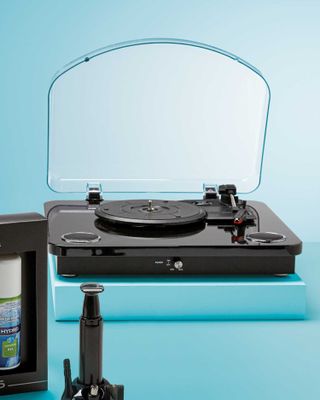 Now that's a slik gift if ever we've seen one! We've kind of been blown away by Aldi this year on the tech front and bringing back a budget model of this retro gadget certainly adds something else to their arsenal. This Vinyl USB Turntable allows you to convert vinyl records into MP3 files and save them to a USB stick. Not bad.
6. DAB+ & FM Receiver, Was £27.99, Now £21.99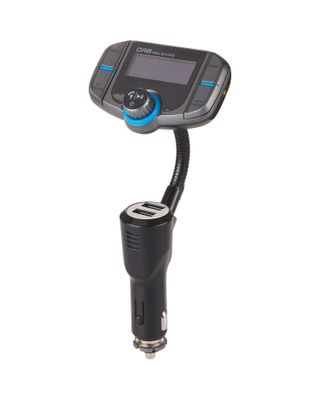 Enjoy driving and listening to music without any hassle? This piece of kit will have you sorted, versatile and practical for your everyday needs. The hands-free reciever features an AUX connector for stereo audio via AUX-IN from your car, Bluetooth for music reception from your mobile phone via car radio, two USB ports and a flexible gooseneck for easy adjustment of the device.
DAB+ & FM Receiver, Was £27.99, Now £21.99
Read more: