Looking for staycation ideas? Then you are in right place because we have rounded up some amazing Airbnb stays from around the UK. And while yes the weather is... unpredictable and you probably won't come back with a great tan but there is so much of our beaut country to explore plus it's super easy to book a last minute getaway through Airbnb.
So keep scrolling to check out our pick of the best Airbnbs you could pop to this weekend... Find out how to become an Airbnb host in our guide – or go to the bottom of this page for a quick lowdown.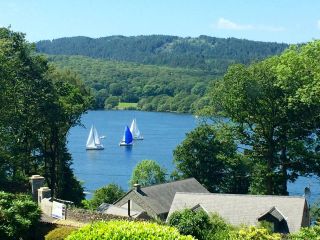 Oh what we'd do to be able to jump in that lake right now! This cute lodge on Lake Windermere, away from the main touristy spots but still only a five minute drive into town. You get breakfast included, all made from local products which sounds delish and it's served to you on the gorgeous dining area that has views out over the lake.
Sleeps: 4
Price: £180 per night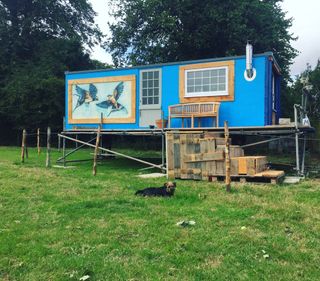 When the weather is this nice it just makes sense to be near the sea, and this tiny hideout on the Northumberland coast is just a 20 minute walk away from the beach. You get everything you need in this adorable stay, bed (obviously), a living space, bathroom... there's no kitchen as such but there's an outdoor fire and BBQ. One for the brave.
Sleeps: 2
Price: £75 per night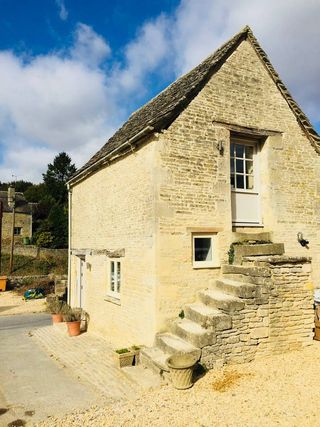 Escape the city and head to the stunning Cotswolds for a few nights. This gorgeous self-contained bothy is decorated beautifully and there is so much room for two people – spacious living area, kitchen (complete with treats for when you arrive) and a large bathroom with a luxurious looking walk in shower. The location is perfect if you love walking and exploring, plus it's super close to the local pub an all important factor in our eyes.
Sleeps: 2
Price: £158 per night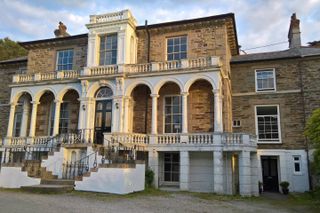 Stay in the West Wing of the gorgeous Glenfeadon house! This mansion on the beach sleeps six so it's great if you are a larger group, and has plenty of living space, plus a huge kitchen to cater for everyone. It's literally 400m from the beach, so you can leg it into the sea (in a summer heatwave, obviously) and it is a great spot for exploring both sides of the Cornish coast.
Sleeps: 6
Price: £170 per night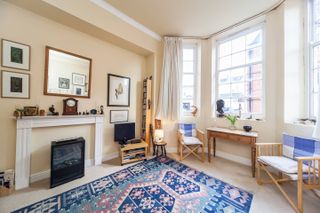 Situated just a few minutes walk from the seafront in Hove, this seaside apartment is perfect if you want a mix of a city break and a beach holiday. The apartment itself is decorated beautifully, really elegant and spacious, perfect for two people. Plus if you are new to the area, your host can give you a tour!
Sleeps: 2
Price: £275 per night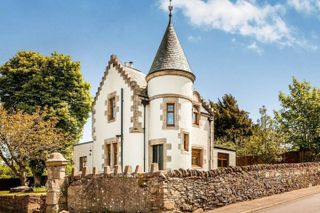 The temperatures might be slightly cooler up in Scotland, but when you could stay in a four poster bed in an actual castle, what's a few degrees, hey? A stay in this mini castle means a room (with ensuite) in the castle's turret; there's some amazing walking to be had in the area and it is just a 20 minute drive to the Highlands for more challenging hikes. It's located in a small village that has plenty of amenities, plus a train station so if you are looking for a place you can access via public transport this would be perfect.
Sleeps: 2
Price: £71 per night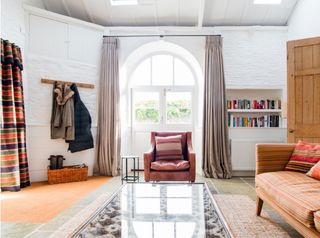 Oh the interiors of this cute cottage are just gorgeous! Traditional but trendy, one of our favourite combinations. It's situated close to Abergavenny, in South Wales and it's surrounded by gorgeous countryside, perfect if you like walking. There's a lovely courtyard outside plus a private garden that has amazing views of the fields.
Sleeps: 2
Price: £90
How to become an Airbnb host
Let's be honest. Holiday travel can be crowded, stressful, and most of all expensive. But you could possibly earn some of that money back with Airbnb. While you're travelling out of town to visit relatives and friends, why not rent your empty room or home and maybe earn some extra money for the holidays?
Becoming an Airbnb host is easy and creating a listing is always free. You'll have the support of fellow hosts and Airbnb's world-class customer service department to answer your questions along with lots of other tools to help you be successful. Airbnb may even cover your property up to a million dollars per stay in the unlikely event that an incident occurs. Airbnb gives you a chance to earn extra money by putting your unoccupied space to work this holiday season.