An icon in so many homes and kitchens, Emma Bridgewater's mugs and tableware are a pillar of British design, created in the heart of Stoke-On-Trent.
With a pottery heritage that spans as far back as the 1650s, Stoke-On-Trent's natural abundance of clay, water and coal led to the cultivation of local skills in pot throwing, sculpting and hand decorated designs, all of which are still practised today and can be seen in the many factory tours on offer across the potteries but none have a story as unique as Emma Bridgewater's.
If you're anything like us on the Period Living team you'll love a great deal, so we're bringing you our best offer yet, get a FREE set of the new Emma Bridgewater Daffodil mugs (worth £39.95) when you subscribe to Period Living for just £20!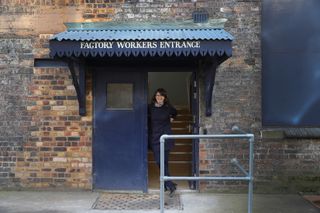 If you look at the base of your favourite Emma Bridgewater mug, you will see the words 'Made in Stoke-on-Trent, England' proudly emblazoned on it. Originally from Oxford, Emma was led by a friend to select Stoke as the home for her classically modern pottery brand. Yet her choice to remain in the city, even after the global explosion of the company, is not based on nostalgia, but on the fact that it is still the best place in the world to make earthenware and ceramics. It's the same reason the brand's glassware is produced in Poland – to create the best products possible.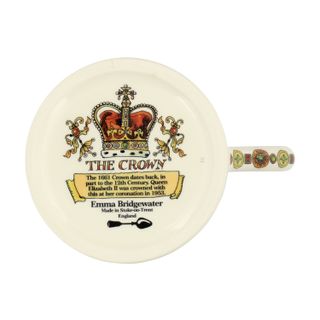 Each year, approximately 45,000 handcrafted half-pint mugs pass through the restored Victorian factory, which was purchased in a state of ruin, boarded up and destined for destruction. Restored to its original glory and given new life, it has not been modernised and filled with machines as one would imagine that a multi-million pound business would do.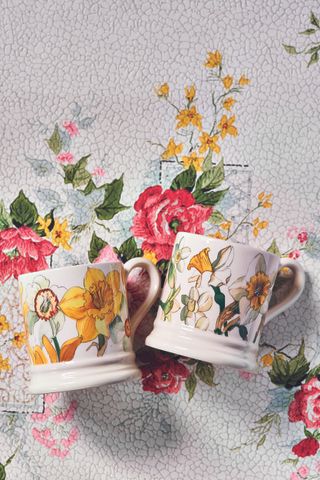 Instead, it is filled with people; extremely skilled and creative workers who do everything by hand, from creating the moulds, pouring and casting, to decorating each piece with traditional spongeware techniques.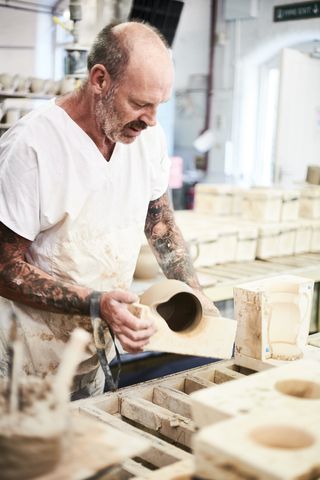 The only real machines used in the process are a jolley (which removes excess clay to create deeper pieces, such as bowls and dishes) and a jigger (a process of throwing clay over the mould to create flatware), which were discovered inside the abandoned factory before being restored. Both date back to the 1940s and are still used to shape every single Emma Bridgewater plate. Since they are no longer manufactured, each has to be carefully maintained.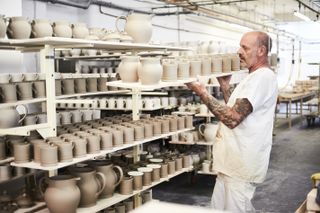 FREE EMMA BRIDGEWATER MUGS WHEN YOU SUBSCRIBE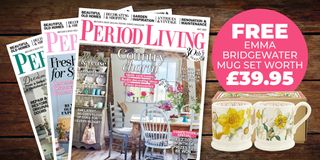 When we're out of lockdown you can take a tour of the factory yourself. It is usually open Monday to Friday, with tours operating at regular intervals so you can see the factory operating in all its glory.
Begin at the start of the process, with the clay coming into the building, and finish by watching the final product checks before the items are distributed around the world. Tickets are free but your factory tour must be booked in advance.
Plus, if you are looking to invest in pottery, there's only one place to go. Offering greatly reduced prices, limited editions, discontinued lines and seconds (slightly to significantly imperfect ceramics and earthenware), factory outlet shops let you get the pottery you love at a reduced price. Emma Bridgewater is no exception with two stores, one featuring their latest designs and the other outlet store, featuring reduced prices and limited editions.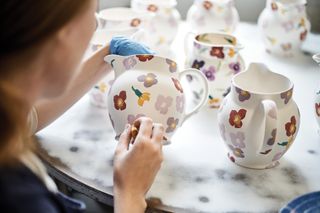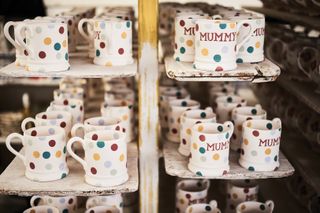 DISCOVER MORE FROM PERIOD LIVING