Britain is renown for its gorgeous variety of properties. From elegant Victorian townhouses to cosy thatched cottages, we've selected our favourite examples of the most desirable property styles in the UK.
Want to read more? Browse all our real home transformations, and find out how old your house is with this useful guide.
1. Georgian farmhouse
With a grandiose exterior, but a homely interior it is no wonder the Georgian farmhouse frequently tops polls as the most coveted type of home in Britain. This property in Yorkshire has been perfectly transformed for modern family life.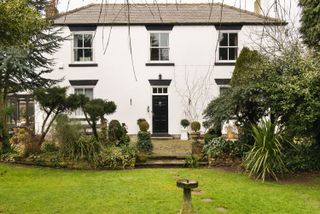 2. Late Victorian Villa
Full of original fittings, servants' bells and box, plasterwork and tiles, this late-Victorian terraced villa in County Durham retains is characteristic Victorian qualities including elegant bay windows, intricate coloured brickwork and high pitched roof. Take a look around the Claire Baker's whole renovation project here.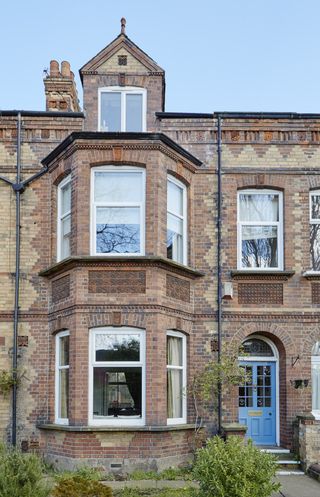 3. Converted watermill
Prime location next to a body of water? Check. Quirky interiors with an industrial edge? Check. This converted Victorian watermill encompasses many of the features that anyone looking for a unique home desires. Built in 1862 as a flour mill, this property in Surrey fell out of use and into disrepair in the 1920s.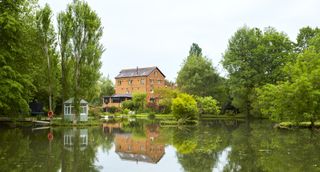 Since then it was split into two weekend homes in the 1960s, before being taken on by Tina and Simon Jones, who have unpicked all of the alterations, restoring period features (including the waterwheel and gears), and turned it into a comfy family home.
4. Cosy cottage
Although we generally seek out spacious rooms, lots of natural light and lofty ceilings in our homes today, the classic cottage does not generally epitomise these things. However, it remains one of the most beloved types of home for Anglophiles. Perhaps the main reason is that for everything it lacks in space, it more than makes up for in charm.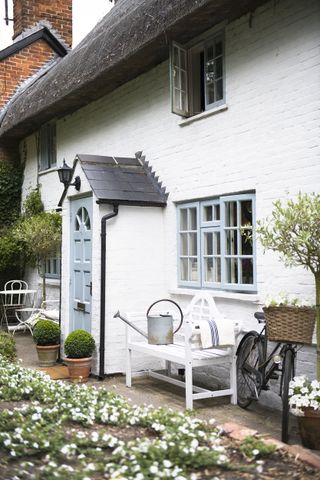 This thatched cottage dates back to 1720 and which originally consisted of two one-up, one-down properties before it was extended in the 1940s. The current homeowners reconfigured the space, reinstating the kitchen back into the centre of the house, providing a warm welcome as you walk in, turning the previous kitchen into the dream pantry.
5. Medieval manor house
Few homes are as atmospheric as the medieval manors still standing proudly on their estates today. Once belonging to lords who controlled the surrounding farmland, they were built like modest castles – many came complete with moats and gatehouses and were expected to house the monarch of the time as they travelled the country.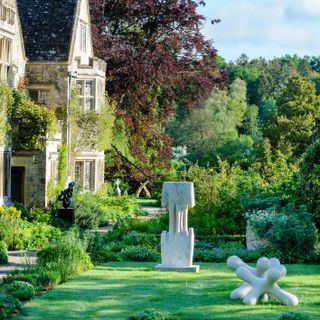 Asthall Manor in the Windrush Valley, Oxfordshire, was built in the early 1600s in Cotswold stone with many additions over the centuries. It had been home to the infamous Mitford sisters and their parents in the roaring 1920s, and their presence – and the distinctive blue woodwork paint they chose – still makes itself felt around the house. The unsightly single-storey extension at the back of the house was demolished and in its place a sheltered outdoor seating area overlooks an angled knot garden designed to make the most of a steep slope facing the back of the house.
6. Cotswold stone house
This Grade II-listed home was built in the 1640s, near Burford in the Cotswolds. There are four bedrooms, plus a kitchen/breakfast room, formal dining room and a living room downstairs, a complete renovation of the property saw the addition of a two-storey extension along with replacing the roof, floors, windows, plumbing and wiring.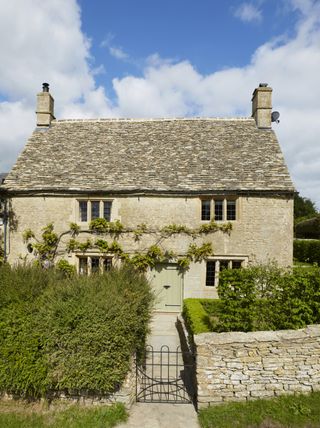 7. Thatched cottage
Imagine a chocolate box village and you probably see pretty thatched cottages covered in climbing roses. Before the prevalence of slate and clay roof tiles, thatch was the go-to roofing material, but is rarely used on modern homes despite its insulating qualities.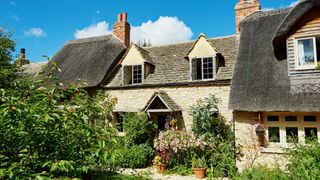 Built as part of a row of seven farmworker's dwellings, this mid-17th-century cottage hadn't been lived in since the 1980s, and the main section had almost completely collapsed, but luckily it has been sympathetically revived by a dedicated period property enthusiasts.
8. Victorian Arts & Crafts house
The Arts and Crafts movement was a revolt against the rigid symmetry of mass-produced housing and products. It saw a return to traditional craftsmanship, and features of the architectural style include catslide roofs, bay or oriel windows, and statement chimneys.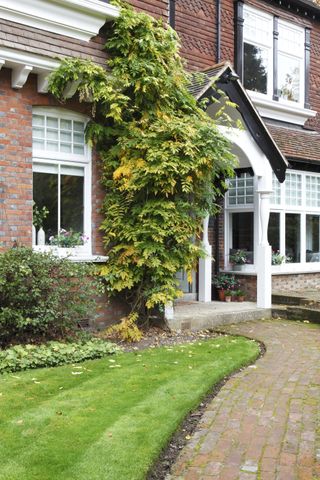 This Arts and Crafts home in leafy Chislehurst had everything its owners were looking for – well-proportioned rooms and a unique look. The homeowner Lucy Rees loved it's great, yet not ostentatious, size but she really 'fell for the panelling, fireplaces and high ceilings.'