As technology evolves our homes are getting smarter – and the bathroom is no exception. Whether you're designing a bathroom and want to integrate bathroom technology that optimises your use of the space or are simply curious to see what's on the market, our guide to clever home tech is here to help you upgrade your morning routine and kit out your bathroom.
1. Reduce waste with an automatic soap dispenser
Battered plastic bottles and faulty soap pumps are a thing of the past with the new wave of automatic soap dispensers hitting the bathroom tech market. They're sleek, an earth friendly alternative and make hand washing more hygienic.
We'd recommend the Umbra Otto Sensor Pump Soap Dispenser from Amara. Top up with a bulk bought, eco-friendly hand wash, like this Ecover Lavender and Aloe Vera 5ltr refill from Big Green Smile.
2. Get health-aware with the best body fat scales
If you're interested in health and fitness or are convinced that tracking your stats will motivate you to achieve your weight loss goals, it's worth investing in high spec body fat scales for your bathroom.
Measuring everything from weight, body mass index (BMI) and body fat to water percentage, bone mass and muscle mass, the Garmin Index Smart Scale provides all the information required to track your health and fitness progress and can be used by up to 16 different people. Find it at John Lewis.
3. Control your bath and shower from your smartphone
Advances in technology have made it possible to control your bath, shower (or both) from your smartphone or (if you have Amazon's Alexa) using simple voice commands. Simple to install and utilise, it's never been easier to run a bath or shower to your precise preferences.
Find the SmarTap Smart Shower System at Victoria Plum.
4. Harness the power of chromotherapy
Harnessing the power of chromotherapy – the use of light to promote mental, emotional and physical well-being – it's never been easier to unwind and improve your mood in the shower.
Designed with seven colours to suit your individual mood and a stunning recessed shower head, complete with double waterfall and rainfall mode, the Crossover Rio Revive Shower Head from Drench is a must for those in search of a truly luxurious, technology enhanced showering experience.
5. Stream your favourite music with a waterproof wireless speaker
We're all partial to an impromptu karaoke session in the shower, but it's not worth risking water damage to your phone or other electronic devices. A step up from the in-shower radio, a waterproof speaker allows you to stream your own playlists using bluetooth.
We love this small but mighty UE Wonderboom, available at John Lewis.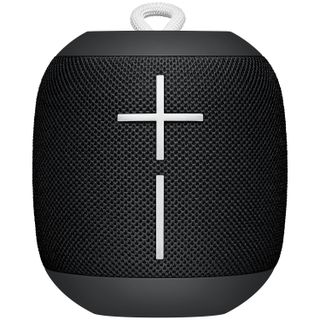 6. Save water (and money) with a sensor tap
Contribute to a more sustainable world (and save money on bills) by investing in a stylish sensor tap. In addition to conserving water by reducing the waste from a running tap, it's a more hygienic bathroom solution.
Find this PuraVida basin mixer at Hansgrohe.
7. Indulge in a rejuvenating (literally) bath spa
Looking for the ultimate at home spa experience? It doesn't get much better than a whirlpool bath with built-in Skin Touch technology. Designed to release micro fine air bubbles into the water that stimulate skin cells rejuvenation, you're guaranteed an experience that leaves you feeling refreshed.
Find the Conoduo bath at Kaldewei.
8. Install a bathroom TV
If you're done with balancing your laptop on the toilet seat, consider upgrading with a super-smart TV. Slimline and water resistant, most models come with a mirror finish that allows them to blend in when not in use.
The Proof Vision Bathroom TV from Frontline has a heated LED screen to prevent misting, a slim profile and a waterproof remote – although we still wouldn't recommend dropping it in the bath.
Looking for more ideas on technology, bathrooms or both?