Walking into Iain and Eóin's Glasgow tenement flat, the generous hallway feels like a room in itself, and the balance between living spaces and bedrooms makes it seem like the layout has always been that way. It's clear why they fell in love with the high ceilings, stained glass windows and period features, but it required a bit of replanning to unlock the flat's potential.
The couple's master stroke was to move the kitchen from the rear of the apartment to a spare room at the front and knock through to the living room. Light was brought into the windowless hallway via a glass-panelled double doorway, a new utility/pantry was added and the old kitchen was split into a guest bedroom and master en suite. They've even revamped the narrow bathroom – a common feature in Scottish tenements – to create a three-zone wet room with Japanese style bath. They tell us how they made an elegant home fit for modern living
If you have your own renovation to tackle, we have plenty of ideas and helpful advice on what to do and where to start in our feature on house renovation. For more real home transformations, head to our hub page.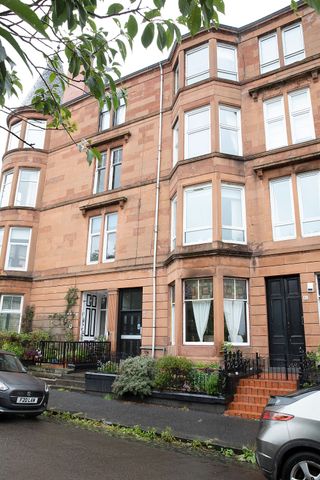 Profile
The owners Iain Martin, an obstetrician and gynaecologist, lives with his partner Eóin Colgan, a GP
The property A three/four bedroom apartment in a 19th-century Victorian tenement (@tenement.style)
Project cost £65,828
'Having renovated a two-bedroom flat in Glasgow together, we wanted somewhere bigger in a quieter location. We found a four-bedroom tenement flat 10 minutes away,' says Iain. 'Walking into the unusually spacious hallway, I'd never seen such a big tenement with so much potential, but we tried to play it cool and hide our excitement. Luckily our cheeky offer was accepted the same day, and our flat sold within 10 days for well over the asking price. When we moved in, all we had was a footstool and a four-poster bed as our buyer purchased most of the furniture.'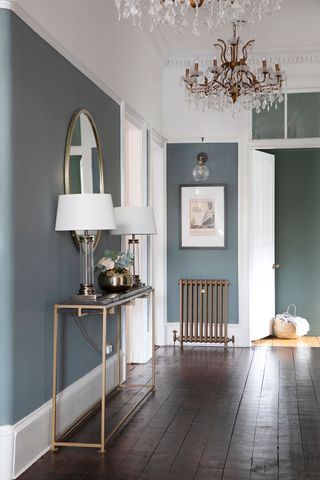 'When I first walked around the flat, I was blown away by the high ceilings and loved the bay window in the living room with views across the park,' says Eóin. 'An additional lounge didn't seem to serve a purpose and the kitchen just didn't work at the back of the property, so I knew straight away it should be moved to the front.
'Our plan was to live here while the work was done, but in the end we were getting in the way of the builders so moved out to speed things up.'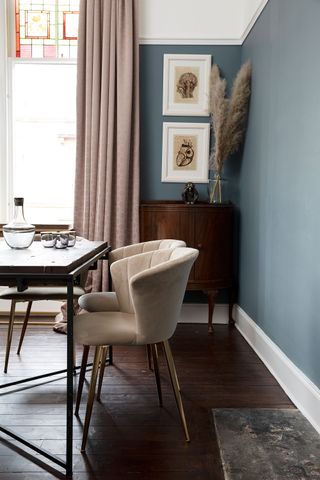 'It was Eóin's idea to relocate the kitchen to the front and knock through to the living room,' says Iain. 'I wasn't sure I had the energy but it elevates the property so much as the kitchen is now the heart of the home and full of light. We also transformed the main bathroom with a bespoke tiled bath to fit the 1.4m width of the room, and a wet floor shower.'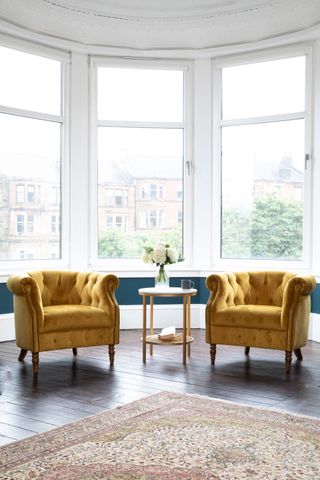 'It took longer than expected as sanding and restaining the flooring was a huge job. We also had to upgrade the boiler to accommodate our new cast- iron radiators – it's probably suitable for a small hotel! These delays meant our six-week stay with my parents in South Lanarkshire ended up lasting over four months, during which time we were commuting 80 miles a day.'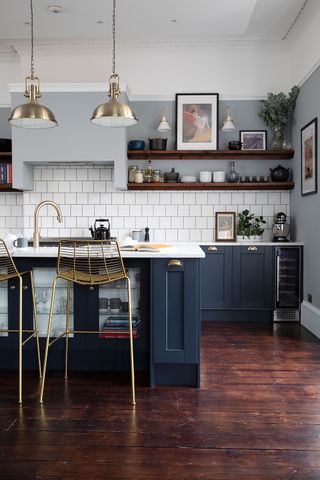 'Moving the kitchen took an awful lot of planning,' says Eóin. 'The pipes had to be run through the ceiling as going through the floor would've meant cutting three joists. We now have three Saniflow pumps in the island, utility and behind the fridge so the system isn't overloaded. It was more expensive but worth it for the entertaining space we've ended up with.
'Iain likes more things than me and I'm probably a bit fussier, but we have very similar tastes and enjoy mixing traditional and modern. I'm quite good at imagining things but Iain has to rein me in a bit if it's not going to work on a practical level.'
Keep reading: Kitchen ideas - 65+ tips, trends, and transformations to get you inspired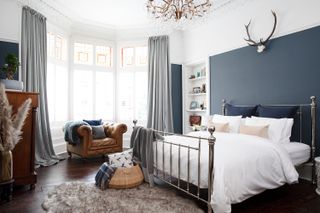 'Eóin's a dreamer and he has great ideas, but I'm the one getting quotes and organising the builders,' says Iain. 'We're good at deciding things together, though. If one of us doesn't like something, we won't have it, so what we agree on ends up working better. I never have a vision of a room totally finished – it kind of evolves as the builders ask questions about fittings we want. Eóin's really good at visualising and very meticulous – he loves symmetry. Style-wise we both wanted something classic but also masculine, so chose dark colours and traditional materials with vintage furniture and chandeliers for drama.'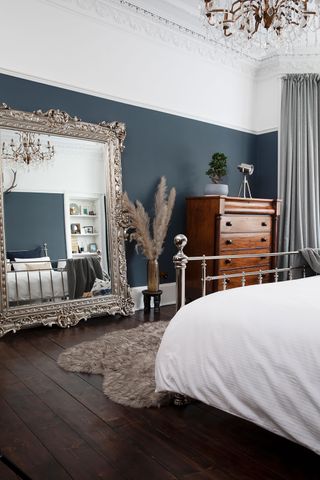 'Because of the shifts we were working, we shared tasks equally. Whoever wasn't working would deal with the problem of the day or Iain's mum would step in,' 'Eóin says. 'Inevitably, it took longer than we thought. If someone says it'll take six weeks, double it and add 10! Luckily the builder was good at running everything by me so nothing ended up in the wrong place.'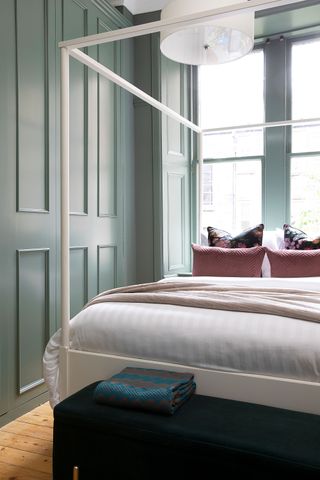 'After Christmas 2018, we moved back in even though we still had the last bedroom to finish,' adds Iain. 'At that point we'd run out of money and enthusiasm, and took a year off to enjoy the new layout before the final push. We went about £10,000 over budget but we're happy with the result. Having the bedrooms private at one end of the apartment and the reception rooms and kitchen at the other works so much better.'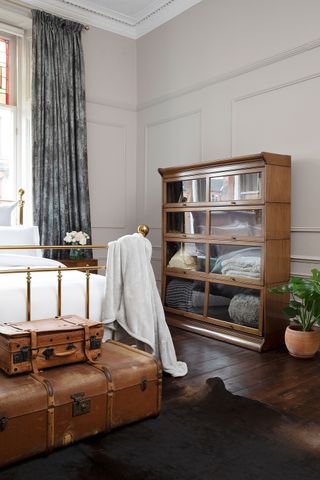 'My favourite part is the open-plan kitchen and living room, which is where we spend the majority of our time,' says 'Eóin. 'It's so nice to come home and chat about our days while one of us cooks and the other relaxes. We poured so much time and energy into our home, I'm happy we've breathed new life into it.'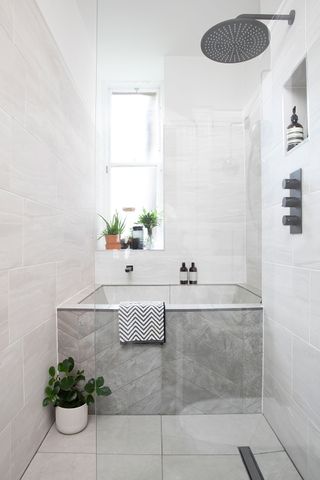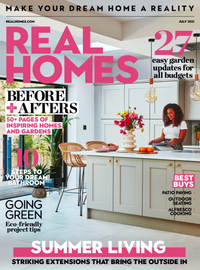 Subscribe to Real Homes magazine
Want even more great ideas for your home from the expert team at Real Homes magazine? Subscribe to Real Homes magazine and get great content delivered straight to your door. From inspiring completed projects to the latest decorating trends and expert advice, you'll find everything you need to create your dream home inside each issue.