Would you be confident enough to design your own home? Some of us flinch at the idea of going anywhere near a set of floorplans, but for Georgia and her husband Matt, it was an opportunity to mould their house around their family's needs. 'Form and function' is Georgia's motto, and it shows: her extended home is full of beautiful touches like bespoke joinery and near-frameless glazing, but it's also practical for young children, as well as for the parties the couple love to throw.
Tackling an extension of your own? We have lots of advice and inspiration on extending your home. And don't miss the rest of our real home transformations – they're all on our hub page.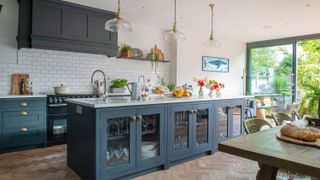 Project notes
The owners: Georgia Blundell and her husband, Matt, both chartered surveyors, and their children Orla and Milo
The property: A five-bedroom late Victorian terrace in Blackheath, south-east London
Project cost: £343,000 for the entire house and garden renovation
This house wasn't always Georgia's dream home, though: 'When I first saw the property on paper, I said, "I'm not buying that," she says. 'It was split into two flats and the ground floor one was dilapidated. There were even snails on the carpet! The upstairs flat was in a better state, but it had ceramic fuses and exposed pipework.' More alarmingly, there was a half-metre fall in the floor from front to back from historic bomb damage. 'My daughter asked why there was a hill in the house!' Georgia adds. 'Still, I could see the potential and as we walked around, I started reconfiguring it in my head. We made an offer within an hour.'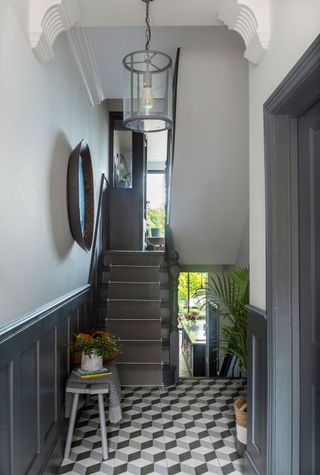 With so much to do, the renovation was a huge undertaking, but one the couple were willing to take on. 'It was scary, but we had the opportunity to redesign the house around how we live,' Georgia says. 'I mentally unpacked everything we owned and asked myself where it would go, as well as what day-to-day scenarios we needed to accommodate – for example, where the kids would dump their stuff after school.'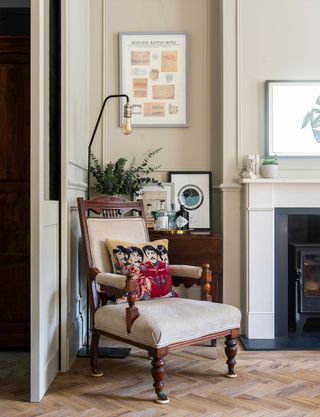 Keen to extend to create a family kitchen-diner, the couple commissioned two architects to come up with designs. 'They both failed planning, so we decided to take on the role ourselves,' says Georgia, who is a chartered surveyor. In fact, she self-designed the entire project, turning challenges into opportunities. 'A difference in levels between the old dining room and new kitchen meant that to connect the two, the side return wall would need to be 3.8m high – which wouldn't pass planning,' she says. 'Instead, we topped the approved wall with 60cm of glass clerestory. Not only did it solve the connection problem, it created a stunning feature in the dining space.'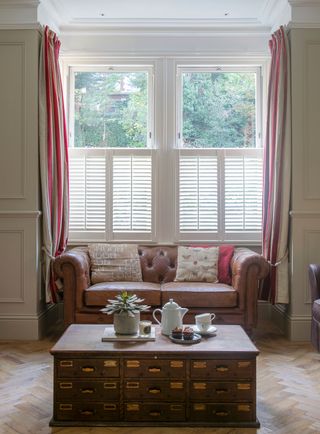 Planning approved, Georgia found her builders after a long search. 'Some of them would say, "Ooh, that'll cost you," when I told them what I wanted to do, or direct everything at my husband,' she said. 'Eventually we met with Faber Developing. They offered solutions and showed so much enthusiasm. We liked them straight away.'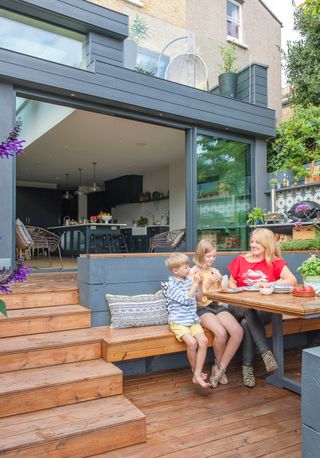 Georgia wanted the kitchen to be the hub of the house. 'We love entertaining and needed an indoor-outdoor space – it works well with kids running around, too,' she says. 'I wanted a functional kitchen, a big table, a cosy seating area to sit and have a coffee, and an outdoor kitchen.' The garden was landscaped with that in mind. 'The first decking level is flush with the kitchen, and we chose sliding doors to connect the two. They don't take up as much space as bi-folds and they act as a smoke screen when we cook outside.'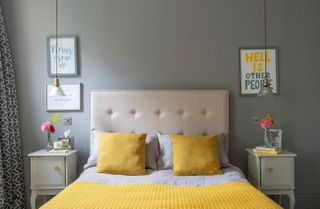 Having played the design of their old house safe, Georgia wanted to take a bigger risk with her approach to this one. 'That meant darker colours, more modern glazing – things I'd avoided before,' she says. The inspiration for her kitchen scheme comes from an unusual source. 'Living in the Royal Borough of Greenwich with its maritime history, we wanted a sea theme, so I based the colours on a mussel shell. Black, navy blue and pearl tones – it's the perfect palette. The kitchen designer just said, "I've not heard that one before, but I can do it".'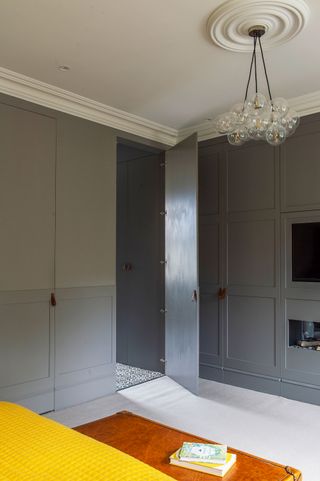 Aesthetics aside, the house had to be functional, too. 'Practicality is paramount to me,' Georgia says. 'We designed the kitchen as a great party space, right down to details like the extra sink, which we can fill with ice to chill wine.' Instead of real wood, the flooring is vinyl to withstand foot traffic, and the decking outside is thermally-treated softwood. The upstairs den – 'one of the best ideas we've ever had,' Georgia says – is a multipurpose office/music room/guest bedroom, and the master bedroom has been cleverly designed to hide an en suite and walk-in wardrobe behind concealed panelled doors.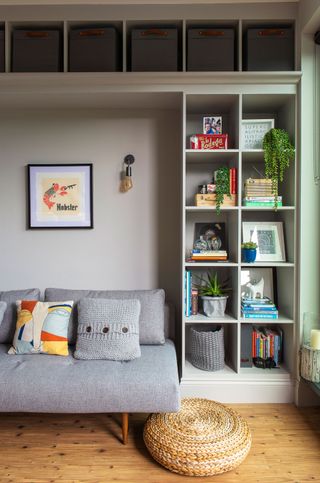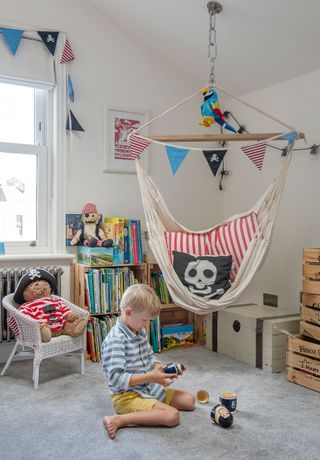 The house is a testament to Georgia's determination to come up with ingenious solutions to often difficult problems. When a lighting designer installed 17 spotlights in the living room – 'I could have performed surgery in there, it was that bright' – she enrolled on a lighting course, ripped down the ceiling and redesigned the entire scheme. Still, the hard work has paid off. 'I still walk from room to room and pinch myself,' Georgia says. 'It's tricky to say what my favourite part of it is – but the happiness it brings my family is the best thing of all.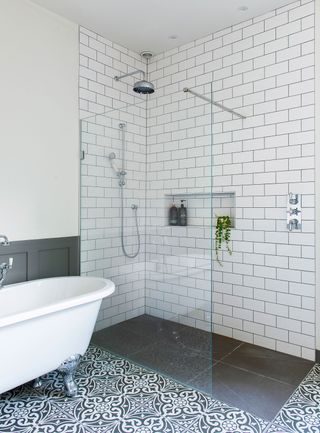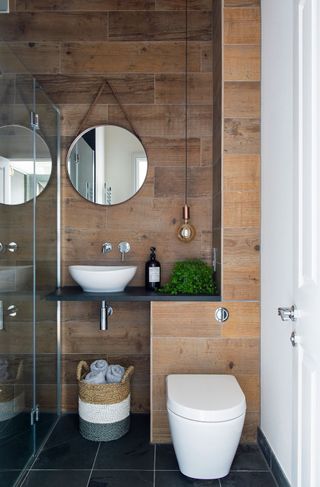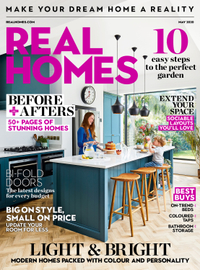 Subscribe to Real Homes magazine
Want even more great ideas for your home from the expert team at Real Homes magazine? Subscribe to Real Homes magazine and get great content delivered straight to your door. From inspiring completed projects to the latest decorating trends and expert advice, you'll find everything you need to create your dream home inside each issue.
More reading: