Nothing says 'family home' quite like a property that your dad built and, 50 years later, helped you renovate to create the house of your dreams. That coincidence is precisely why Debbie feels such a strong attachment to her 1960s bungalow. Built when her dad was in his 20s, the property came on the market at the perfect moment – just as Debbie had an offer on the house she shared with her partner Neil.
Debbie thinks it was fate that brought her together with her newly renovated home, but it's required a great deal of work to get it up to date, too. With her family on board – including her dad and her brother – Debbie set about extending, renovating and injecting each room with her sense of style.
Inspired to try a renovation of your own? Go to our guide to house renovation for plenty of information and advice on how to do it. And don't miss the rest of our real home transformations – they're all on our hub page.
Profile
The owners Debbie Goodwin (@fixingupfarnley), a project management office lead, her partner Neil, a transport supervisor, and their five dogs
The property A two-bed converted 1960s bungalow in Congleton, Cheshire
Project cost £129,200
'Dad was part of the team that built this row of bungalows, so when we bought this, it felt like it was meant to be,' says Debbie. 'I'd always wanted to move back closer to my parents and the place I grew up, and with five dogs to think about, we needed more space inside and out.
'The house was in reasonable condition, but it hadn't been updated in a long time. It had brightly patterned carpets and old plumbing and electrics. The loft had a dormer conversion but the layout was bad and there was no insulation. It still showed so much potential. As soon as I walked in, I had a good feeling. It just felt like home.'
'We wanted a large open-plan space for the kitchen that opened to the garden, but I wanted a broken-plan element to keep some of the living spaces cosy. Eventually we extended the full width of the house, remodelled, converted the loft and replaced the roof. Neil and I did a huge amount of the work at weekends and in holidays, including digging the extension foundations by hand.'
'An architect drew up the plans so we could submit them to the council, and he helped tweak my designs, which I then tweaked back! It was good to get feedback from professionals, but it sometimes paid to stick to my gut. No one was convinced about the huge doors at the back of the house, for example, but I knew it was the right decision. The lounge at the heart of the home is perfect for the evenings, when it's dark and you want to get cosy. That's the benefit of doing a project yourself – you get more of a feel of what you want to do with the space.'
Inside the transformed home, colour block walls and bold floral wallpaper sit in harmony alongside sleek parquet flooring and sophisticated marble. Debbie's gift for thrifting means she's snapped up Ebay bargains from a £250 marble dining table to a sofa she's taken from house to house.
'We had a much smaller house before so we didn't bring much with us, but with the spend on the build, it was impossible to buy all-new furniture. I've always used Ebay: I'll spend months looking for one specific thing. I'm quite patient with it. Our dining table took me over a year to find. I came across it by chance a few months ago. It was £500 but I bartered it down to £250.'
'A lot of people think Ebay is all second-hand, but they have new sellers and ex-display pieces all the time too. You have to shop around and be flexible about the condition of the product, especially if it's second hand – you can't expect it to be perfect.'
'The original plan for the house was to keep it quite simple – minimal, even – light and airy with a hint of Scandi style. But I like stuff! I love shopping! I like colour, neutrals and dark and cosy spaces all at once. It was always going to evolve, and minimalism was going to be impossible for me long term.'
'With a long term mental health condition, battling the stresses of a big project became challenging at times. Family support enabled us to slow the pace down when I needed to take a break, and as I picked up again the build helped me focus on something positive. I loved getting hands-on with the build – everything from tiling the roof to digging the foundations. Doing physical work and being outside did wonders in helping take the stress out of the situation for both of us.'
'It sounds odd, but the master bedroom is the room I wanted to keep light and bright. Mornings are a real struggle for me and having that natural daylight streaming into the room helps give me a boost. We don't even have curtains because I don't want to ruin the look of the gable windows!'
'We don't entertain very often, but we wanted the kitchen-diner to be nice and spacious so that when we do host on special occasions like Christmas, everyone is comfortable. The kitchen needed to be open plan and spacious with plenty of storage, but without it feeling too wall cupboard-heavy. Because it's part of the living space, I wanted it to be stylish. Keeping the units fairly neutral means I can change up the look with colour elsewhere. Neutral doesn't have to mean boring!'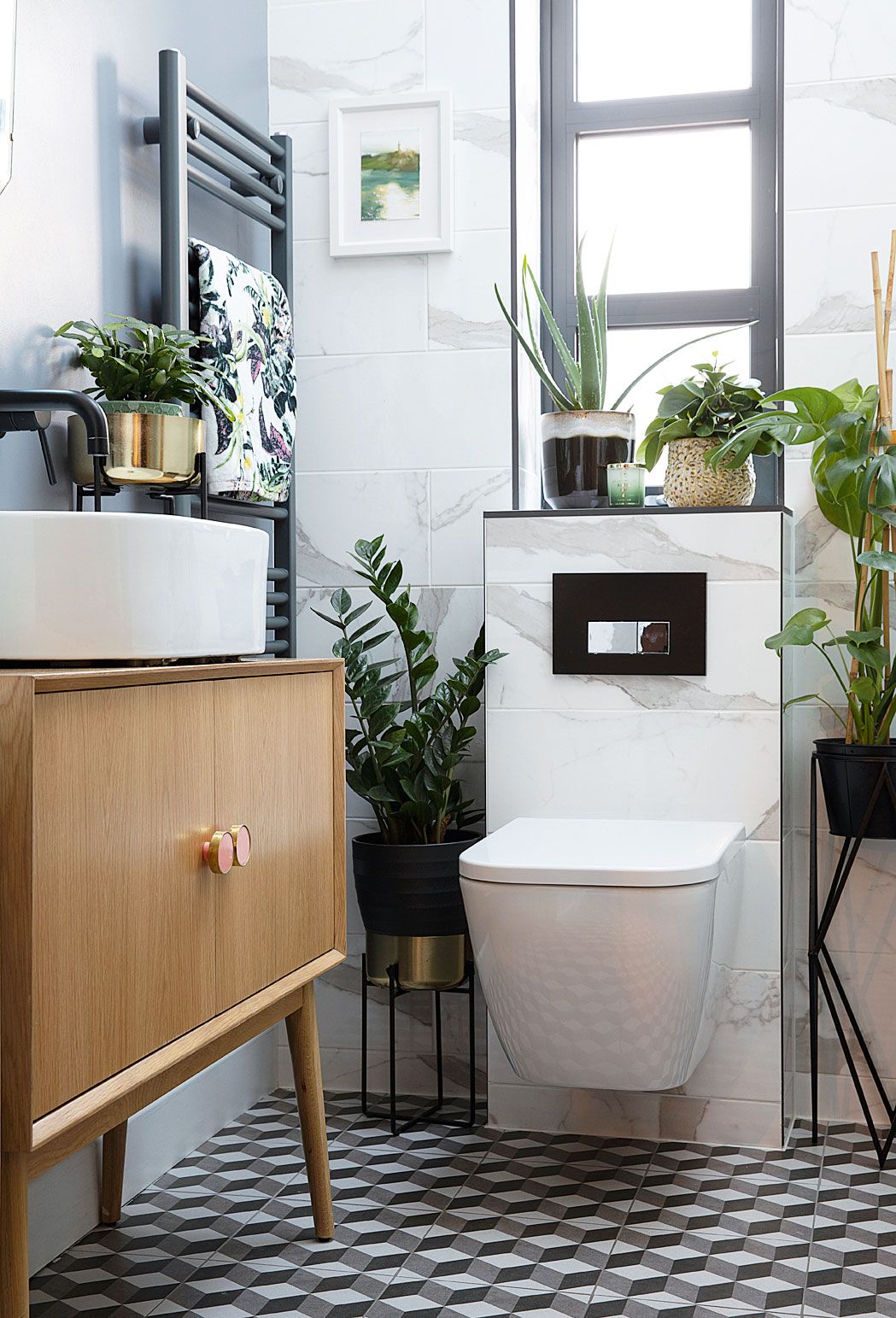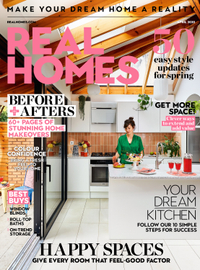 Subscribe to Real Homes magazine
Want even more great ideas for your home from the expert team at Real Homes? Subscribe to Real Homes magazine and get great content delivered straight to your door. From inspiring completed projects to the latest decorating trends and expert advice, you'll find everything you need to create your dream home inside each issue.
More reading