When Ali and Rob moved into their dated Edwardian terrace, which had been occupied by its previous owners since the 1930s, a full-scale renovation was on the cards. After months of living with parents, they were keen to get started straight away. But with just weeks until the arrival of their first baby, progress was limited. There was only time to make two rooms habitable before the new member of the family arrived, so the couple's grand plans were temporarily put on hold.
It wasn't until almost a year later, when their carefully-considered open-plan extension was complete, that the house really came into its own as a space for family living and flexible working. With Ali's experience as an interior stylist, their home is now both practical and pleasing to the eye, with a kitchen-diner-living area that offers a multifunctional space for work, play, cooking and entertaining. Here, the couple talk through the process of creating their dream home
If you are planning to create your ideal kitchen-diner by extending your house, we have lots of expert advice on how to do it. For more real home transformations, head to our hub page.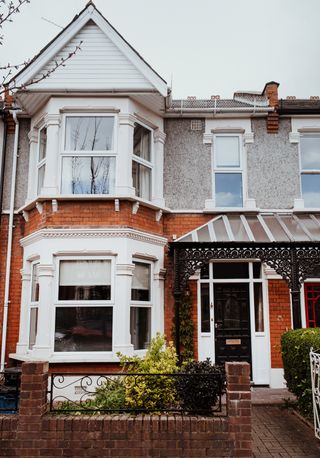 Profile
The owners Ali Lovett, an interior stylist (alisonlovett.co.uk) and wedding planner (unionweddings.co.uk) lives with her husband, Rob, a creative partner at Facebook, son Ellis, daughter Rae, and miniature schnauzer Betty
The property A three-bedroom Edwardian terrace in Aldersbrook, east London
Project cost £92,400
'Ever since my first job at an interiors magazine 12 years ago, I've always dreamed of owning a period home, somewhere I could put into practice all the things I'd learned along the way,' says Ali. 'It was a slow start waiting to move in, taking over seven months to complete. During this time we'd sold our flat and were living at my parents, and the clock was ticking because I was pregnant.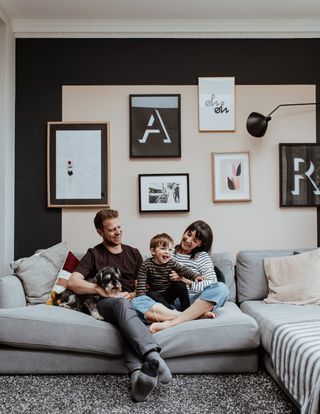 'In the end we moved in with just three weeks to go until the baby arrived. Luckily our builders, who are family friends, could jump straight in and get to work. They managed to redecorate two rooms before Ellis arrived – though they were still madly painting the final coat of the master bedroom when we all arrived home from hospital.'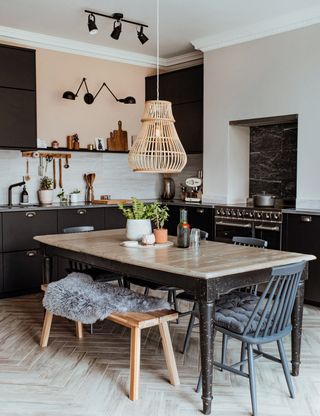 'We fell in love with Aldersbrook and put offers on several houses along our road,' Rob reveals. 'It's a hidden gem – a small Conservation Area of Edwardian houses surrounded by green space, but with train connections into Liverpool Street.
'We did less DIY than I'd planned due to lack of time, but I did strip all the wallpaper to save cash (no mean feat when there's layers of woodchip on three-metre high ceilings!). I'm the practical voice to Ali's creative vision. When it came to making decisions, we discussed every layout option in minute detail. We'd decided on three different locations for the kitchen at various points! It was a meticulous process, but it meant there's nothing we regret. I'm proud we achieved all this on a fairly modest budget.'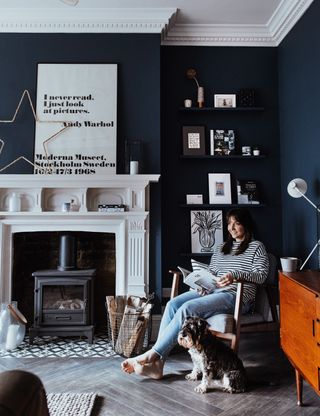 'After giving ourselves six months to adjust to life with a new baby, we started our big kitchen extension,' says Ali. 'I loved the planning process and made mood boards and sketches of every area. I found making some of the final decisions quite tough, though – after many years as a stylist, I've collected a lot of ideas, tear sheets and Pinterest boards. Luckily Rob is the decisive one. I didn't realise before this project quite how much of a perfectionist he is – the small details have to be just right, which in reality means everything was finished to a really high standard.'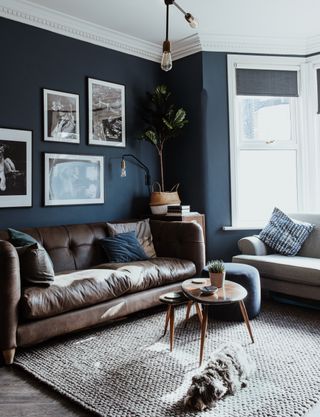 'The extension took four months in total, and the hardest part was living upstairs in the spare bedroom throughout, making one-pot meals in our makeshift kitchen and washing up in the shower,' says Rob. 'Now it's finished, my favourite thing about the house is that it's really flexible. You can often find me cooking in the kitchen while Ellis plays and Ali works at the table. Next we plan to redesign the garden, starting with a huge patio and using the same porcelain tiled flooring as inside to create an even larger flowing space for entertaining during summer months.'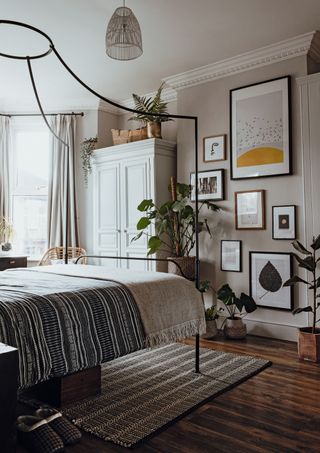 'The only real setback we had, through no fault of our builders, was when the screed was laid during a heatwave,' Ali recalls. 'It didn't set and it led to a delay of about a week. That might not seem like much, but every day counted when we were living in one hot room upstairs with a baby and a dog. Luckily we could spend lots of time in the local park.
'When baby number two, Rae, was on the way, we just wanted to finish the hallway before her arrival. It seemed like a luxury this time round with no noisy building work, a lovely kitchen and even a bath!'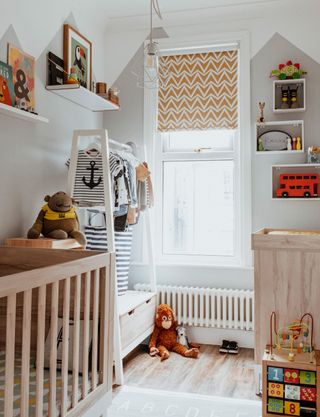 'Ideally we would have loved a two-storey extension to add a bedroom and make our bathroom bigger, but that was never a possibility when living in a Conservation Area,' Rob admits. 'We had to keep plans within permitted development – but the pretty streets and lovely parks make up for that.'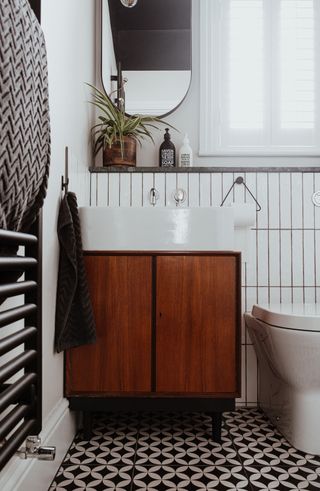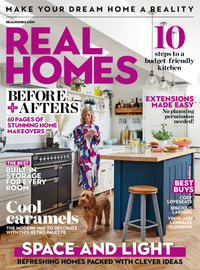 Subscribe to Real Homes magazine Want even more great ideas for your home from the expert team at Real Homes magazine? Subscribe to Real Homes magazine and get great content delivered straight to your door. From inspiring completed projects to the latest decorating trends and expert advice, you'll find everything you need to create your dream home inside each issue.
More reading: