'Dramatic, diverse and daring' is how Jojo Humes Brown describes her home style.
Peeking through the reclaimed Crittall doors in the hallway of her house and into the open-plan kitchen, glimpsing a mix of statement artwork and eye-catching interior details, you can already feel the space will be all that – and more.
See all our real home transformations on our hub page. Or, to transform your home with an extension, like Jojo has, read our expert guide to extending a house.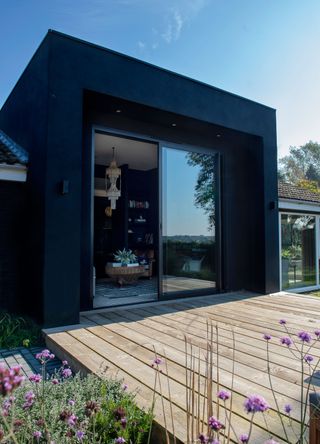 Profile
The owner Interior designer Jojo Humes Brown, who runs design consultancy Sojojo, lives here with her sons, Cameron, 23, and Teddy, 10, and their Welsh terrier, Hector. The property An architect-designed 1970s single storey, split-level house in Woodbridge, Suffolk.
Project Cost £70,000.
With a backdrop of deep dark blue kitchen cabinetry, contrasted with black, lighter grey and white walls beyond, this house feels immediately bright and welcoming, yet it maintains a warm, cocooning and soothing feel. 'I wanted to create lots of areas of interest to catch the eye as you first come in,' Jojo says. 'A hallway sets the whole tone of a house, and I really wanted to make this one special. Once I had picked the floor tiles, I colour-matched the grey in the tile to the grey walls throughout the space, so that there would be a sense of flow from the outset.'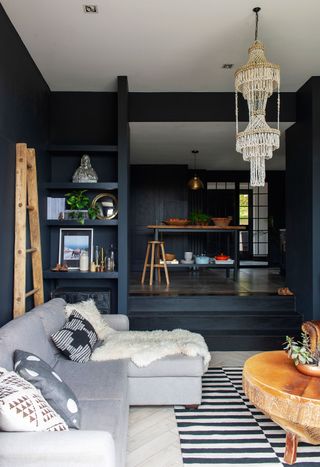 Flashback to four years ago, when Jojo found the house, it was completely different to how it looks now. 'It was a very plain red-brick bungalow with a lean-to conservatory out the back,' Jojo recalls. 'The interior was clad with orange pine and the exterior was surrounded by tall conifers, which made it feel dark and poky.'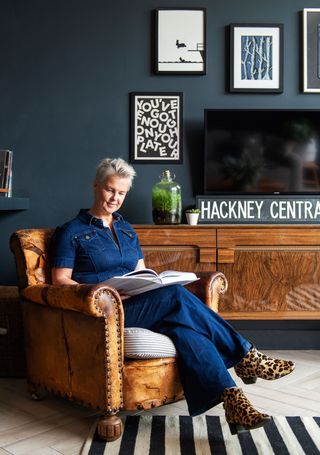 Jojo systematically went through the rooms, changing them one by one. At the outset, she decided the family wouldn't have the budget to live off-site while it was renovated, so going slowly meant they could remain in situ throughout.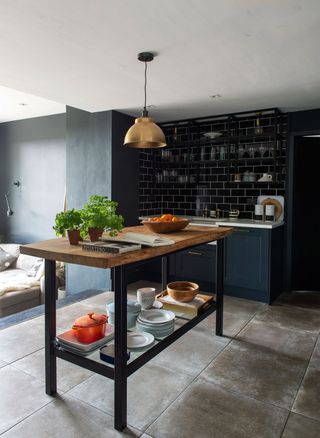 'Because it's an open-plan house, I wanted to stick with a strong neutral colour palette that would feel impactful and make my artwork stand out,' Jojo says. 'I decided on three colours: navy blue, black and grey. There are also pops of green and brass that comes from accessories but not from the furniture or decoration.'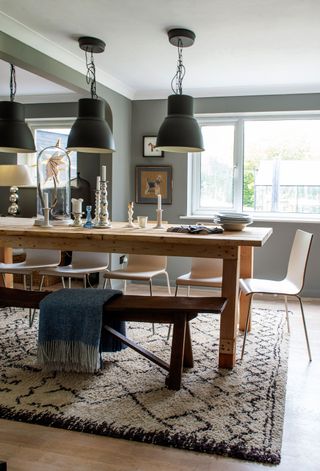 'When a house is not about colour, it's about texture – what makes the living room work are the layers of rugs, throws, sheepskins, plants and art,' she adds. 'The beaded chandelier was bought before I planned the space and I wanted it to be the scene-stealer.'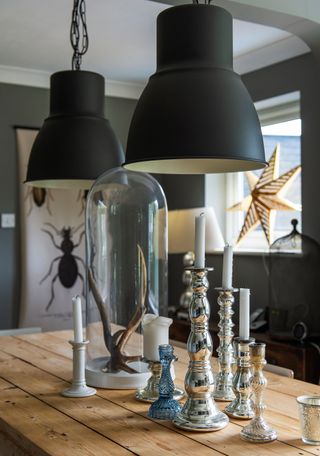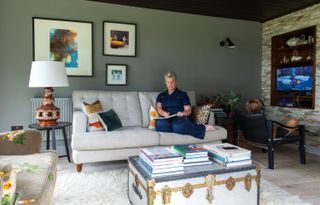 The first room renovated was the back lounge. 'We laid new floors, had the builders create a stone fireplace and put in a wood-burner,' Jojo says. 'I've been through teenage years with my older children (Jojo also has two daughters in their 20s), and I know how important it is to have a separate sitting space. You really do need somewhere to shut the door and have some grown-up time.'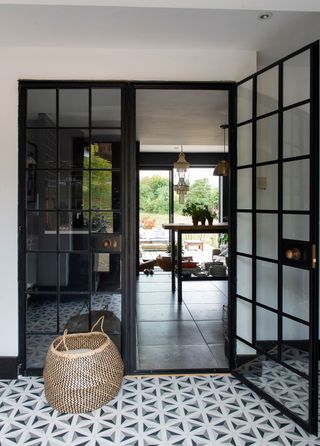 To achieve the 'retro with a twist' style Jojo was going for, she incorporated as many textures and contrasts as she could throughout the house. 'In the lounge, I had the shelf pre-cast on site by my painter and decorator, and then had a walnut inset box that slots in and protrudes. The concrete contrasts with the wood.'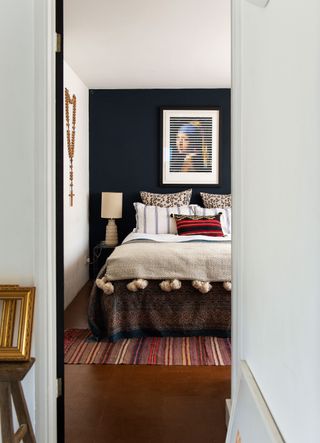 What was once a dilapidated conservatory at the back of the house, is now an airy lounge you step down to from the kitchen. 'Because I'm surrounded by pattern and colour every day as an interior designer, I don't want visual stimulation when I come home,' Jojo explains.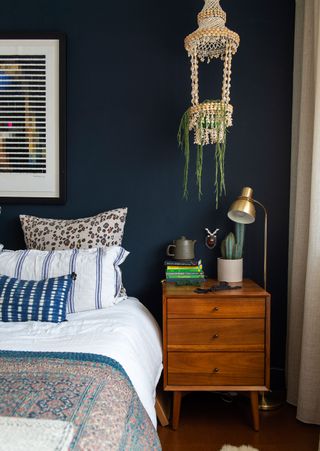 'I wanted a space to just sit and read or gaze at the view, and snuggle up as a family over movies and hot chocolates. Sociable yet cosy.' A black box steel extension, with three-metre-high floor-to-ceiling windows leading out to the patio, replaced the old lean-to. Beyond is half an acre of fields.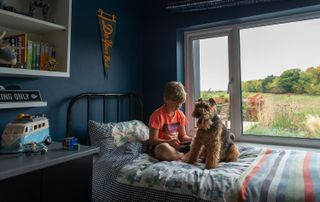 Now that the house is finished, Jojo is delighted with the result: 'It's a really social space that can soak up people easily, yet also feels cosy and homely. I just love the light and the openness. I'm so happy with what we have achieved.'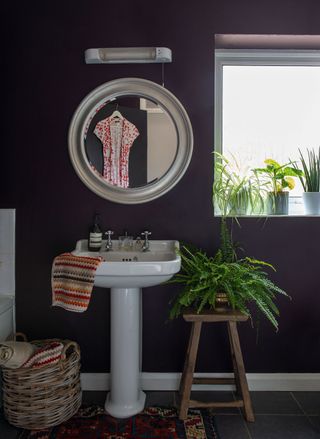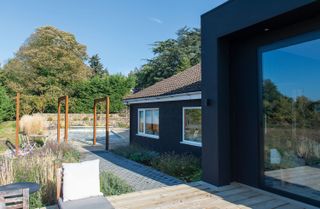 This project was taken from Real Homes magazine. For more ideas, inspiration and style advice, get Real Homes delivered to your door every month with a subscription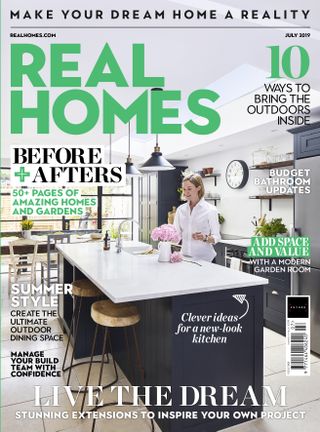 More project reading: