Family is central to the way the Strutts live, and the cornerstone to their inspiration and work. Six generations of Strutts have lived in this picturesque heart of rural Somerset and today three generations live and work together on this ancient, fertile land.
Designer, author and founder of fashion and homeware store Cabbages & Roses, Christina Strutt was just 24 and a journalist at British Vogue, when Mark – now her husband of 36 years – took her to his grandparents' estate.
Read on to find out how they created this dreamy country home, giving it a fresh new look that's right on trend, then browse the rest of our real home transformations. Read our guide on renovating a house, too, for more guidance.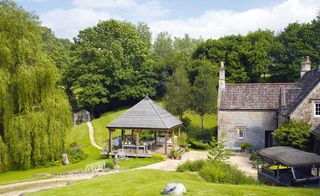 The home
Owners: Christina Strutt, founder of fashion and homeware store Cabbages & Roses, and husband Mark, a retired land agent, live here. Their son Edward, his wife Sophie and their children also live on the estate.
Property: A Grade II-listed, 15th-century mill cottage, set in hundreds of acres of rolling Somerset hills.
What they did: The main house had been divided in two, so Christina and Mark put it back together, relocating the kitchen. A former pigsty was made into an annexe, where Edward and his family now live.
The wild, expansive gardens and honey-coloured Cotswold stone cottages soon captured the London girl's heart and the couple moved into the main house when they married in 1980, bringing up their children, Kate and Edward, there.
The estate has gradually evolved to suit the family's needs. In the mid-1980s, Christina wanted the kitchen space to be the heart of the home, so they decided to uproot it from its original spot and relocate it to the former sitting room.
The vast kitchen now boasts a large fireplace, an Aga, a long wooden table and dressers groaning with crockery. Find out more about designing a country kitchen in our guide.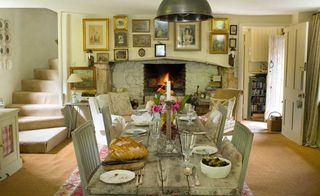 The former parlour kitchen was transformed into this snug living room. Vibrant soft furnishings in co-ordinating raspberry pink stripes and florals from Cabbages & Roses create an air of easy comfort, while piles of antique books and interior design volumes, and ancient paintings and prints ensure that there's always something interesting to look at in this cosy winter den.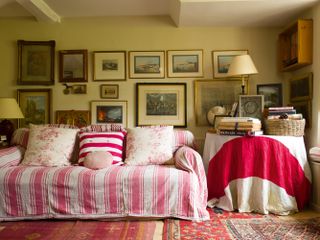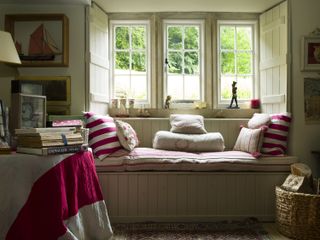 More recently their son Edward built the pavilion where the families spend summer evenings sharing food and taking in the sounds of the countryside. The annexe, where he lives with wife Sophie and their children, Frankie and Bobbie, was originally a pigsty but was renovated by Mark in the mid-1990s. If you're inspired by Edward's pavilion, take a look at these 18 beautiful traditional garden room design ideas.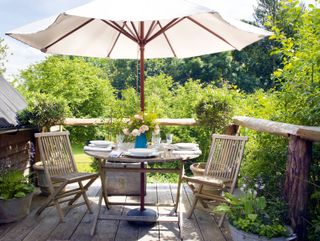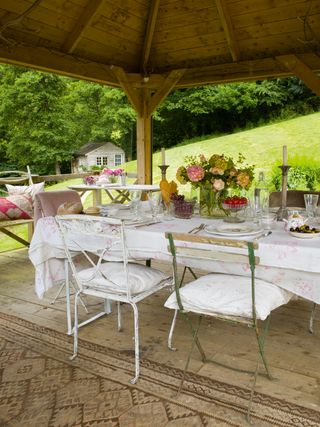 Edward has a workshop and timber yard within the estate and loves this beautiful setting close to his family. 'Watching nature and the weather refreshes my mind when I'm working with a tricky piece of wood,' he says. 'My heart belongs to this valley and I'm so happy my children can experience it as well.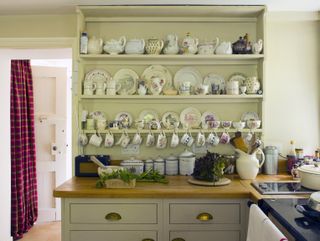 Open dresser-style shelves filled with Christina's pretty china make a decorative feature for this classic country kitchen. Christina buys up bits of china from antiques fairs around the country. Her favourites are Sunbury Antiques Market and The Old Cinema in west London.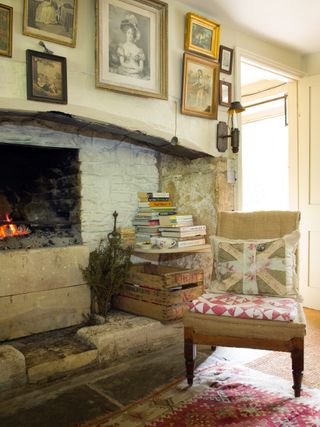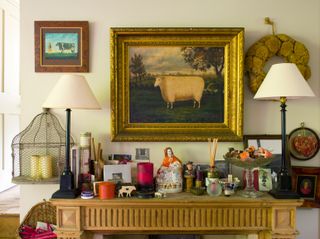 Cabbages & Roses is eccentric, classical English and internationally respected, but nowhere expresses her style more clearly than her own home. 'I have a deep love of pink, china and old prints, but I don't believe in deciding on a look and going out to find it; I get drawn to one thing and the room grows organically around it,' says Christina.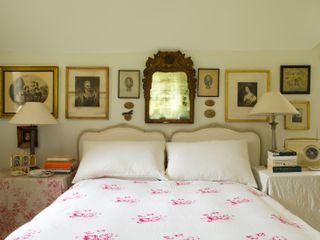 Scouring antiques fairs and junk shops is one of her real pleasures, and there is a magpie nature to the myriad collections both inside and outside. 'I collect and hoard treasures, which I find difficult to dispose of but they all eventually find a place,' she adds. If you also love vintage treasures, find out the best way to display your collections in our handy guide.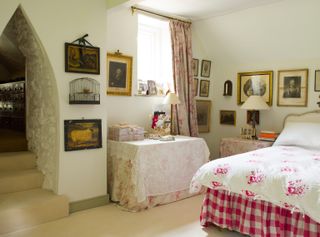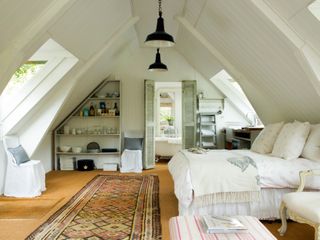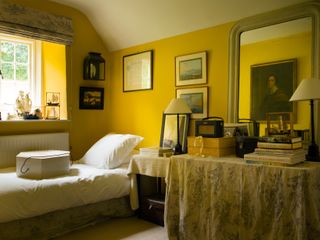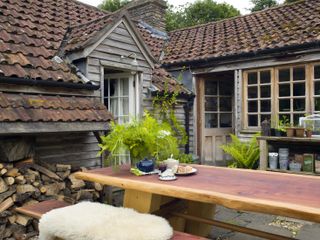 Words: Hannah Newton
Photography & Styling: Solesbury & Worthy
More beautiful homes to browse