On the hunt for BBQs in stock and available to buy right now? While some are willing to wait for a few months delivery on some of the best BBQs for sale right now, it can be hard to even find a barbecue in stock as soon as the sun comes out.
If you're looking for a barbecue available for fast delivery, keep reading for our edited list. It features retailers from John Lewis & Partners to Argos who we know are dropping new stock every single day, even if it doesn't stay in stock for long.
The type of BBQ you're after can affect how easy it is to find. We've noticed that charcoal barbies are easier to buy right now than the best gas BBQs, but even if it's a mighty gas grill you're after you shouldn't have to compromise. Just keep reading for our complete list of retailers who are trying their best to make sure we're all in for a sizzling summer.
BBQs in stock you can buy right now
Why you can trust Real Homes Our expert reviewers spend hours testing and comparing products and services so you can choose the best for you. Find out more about how we test.
Our handy widgets can pull in everything from charcoal BBQs to sought-after gas models as and when their stock is replenished, so take a scroll and see what's available right now below.
Where to buy BBQs in stock right now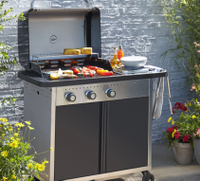 John Lewis & Partners
John Lewis is doing a big push on BBQ restocks right now, and they are selling out in hours. Try your luck for a coveted Weber Performer, or one of their high-quality grills with a generous capacity and reasonable price.
The brand has sections for both gas BBQs and charcoal BBQs. Or, take a look at the range of pellet BBQs in stock right now.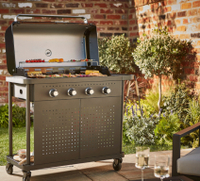 B&Q
The home of essentials, B&Q is delivering the big brands goods this BBQ season. There are a few Webers and own-brand budget options available right now, and even a few pizza oven hybrids for those who want a multi-tasker.
Take a look at the range of gas BBQs in stock right now, or peruse the charcoal options.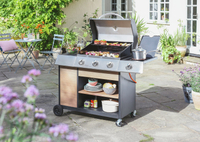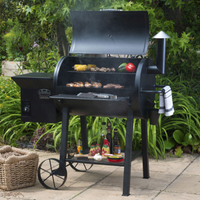 Robert Dyas
Featuring big brands and some lesser-known gems, Robert Dyas has an immense stocklist. We'd be surprised if you couldn't find a BBQ in stock here, whether it's a Char-Broil, Landmann or George Foreman.
Take a look at the charcoal options here, or peruse the gas models in stock right now.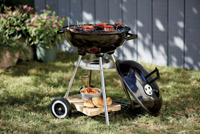 Amazon
Is there anything you can't buy on Amazon? The current BBQ offerings feature some seriously affordable kettle BBQs and a few gas models, too. Be wary of wait times when ordering, but it's definitely worthy of a scroll.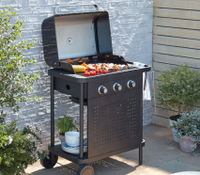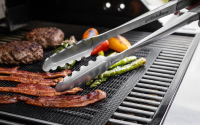 Ryman
Home of office essentials and, that's right, some excellent barbecues. Ryman's range features Charles Bentley models in a range of sizes. They're gas-fired, reasonably priced and rarely out of stock.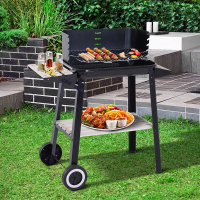 Wayfair
A mix of brands you'll know and brands you won't, Wayfair is the home of hidden treasures and endless options. What's more, there are even a few BBQs on sale at time of writing, which is always rare but especially in peak BBQ buying season.
Choose from Kamado, kettle, grill or even portable BBQs with this range, which is highly scrollable and flooded with options.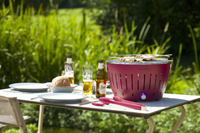 Cuckooland.com
Premium brands can be found on Cuckooland, but there are also some top portable BBQs for sale. Some of these options are mighty, with in-built storage for wood-fired grills and the odd firepit hybrid. Serious style, and plenty of stock.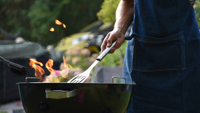 Keen Gardener
An impressive array of built-in BBQs can be found at KeenGardener.com, but admittedly, the offerings are a little sparse right now. Just keep scrolling until you find something in stock and keep your fingers crossed!
You've reached the end of our roundup, buy why not bookmark it so you can revisit it at a later date for more in stock BBQs?
In the meantime you can check out some more garden essentials here: