Lots of Christmas shopping to do on a tight budget? Have no fear: Christmas needn't break the bank with our pick of the best gifts under £50. From the classics – think lovely mugs and cashmere socks – to more unusual options, we've got festive shopping covered.
1. Pick a crafty kit
The perfect gift for someone who is good with their hands and likes quirky, boho home decor (thinking teens upwards), the Lottie Lou DIY Macrame Kit from the Wool Couture Company is a beautiful wall hanging and fun activity in one, for just £28.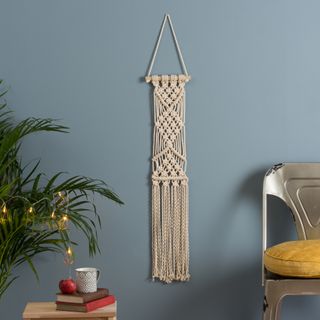 More macrame wall hangings:
2. Give the old glasses gift an eco-friendly twist
Giving a set of glasses – a bit predictable? What if they're eco-friendly glasses, made from recycled glass? Much more interesting. We like the recycled glass range from John Lewis, from £5 per glass.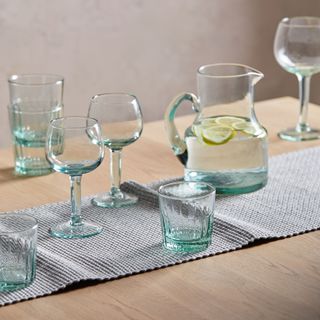 3. Give the gift of relaxation with a bath oil set
There's nothing like a relaxing aromatherapy bath, especially in winter. Nothing beats a fragrant oil from Aromatherapy Associates, and you can let them choose their favourite scent with their Miniature Bath & Shower Oil Collection, £40.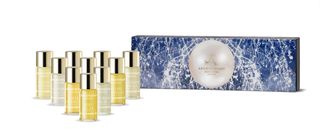 More Aromatherapy Associates bath oil options:
4. Pick luxurious cashmere socks
Cashmere socks are a time-tested gift option; unlike a cashmere jumper, they won't cost the earth, but will still impress your recipient. Our favourite are the Supreme Cashmere Socks from Soak & Sleep, £28.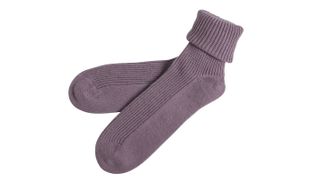 5. Don't give up on the good old mug gift option
There's nothing wrong with gifting a mug – it just has to be that extra bit more special than what they already have. Pick one that has an interesting pattern and a quality finish, and they will love it.
Our pick is the prettily patterned Insect Mandala Coffee Mug from the Curious Department, £20.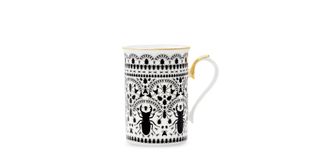 More special coffee mugs:
6. Pick a personalised take on travel accessories
Personalised gifting is right on trend, and it does make a classic gift, such as a passport cover, that little bit more special.
We like these colourful Personalised Leather Passport Covers from Etsy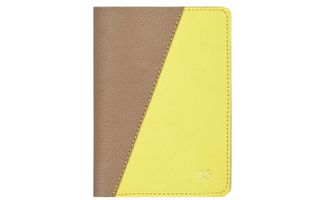 more personalised leather passport covers:
7. Beautiful stationery is chic and affordable
Luxurious stationery is the perfect gift for anyone who works from home and takes frequent notes. The look and feel of a notebook or writing paper really does make a difference.
Mix and match different items from Chase and Wonder, with prices from £15.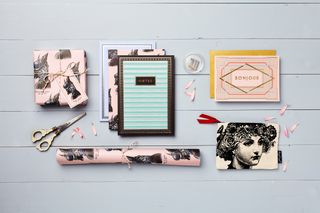 More mouthwatering stationery:
8. Pick a hand pampering gift set
Of all beauty gifts, a handcare set is the safest – and the most gender-neutral. After all, everyone wants beautiful, soft hands, so indulge them.
We love the Art Deco Gift Set by The Handmade Soap Company – it looks amazing, and has everything anyone needs to treat their hands.
9. Make magazine storage a joy with a chic rack
Now that they've subscribed to Real Homes magazine, they'll need to keep all those copies somewhere...But seriously, magazines can be difficult to store, since not all bookcases accommodate the magazine size. Give them a stylish magazine rack that will look like a trendy accessory.
We love the playful Ecru Fabric Magazine Rack from Maisons du Monde. The only potential downside is that your cat might think it's their new bed.
Read more: