Looking for eco-friendly solutions for your home? Every time we buy something, it has an environmental impact – whether that's using natural resources and energy in its manufacture, being transported miles to get to our homes, or made by workers who aren't paid a fair wage.
It's near impossible to be 100 per cent virtuous in our choices, but we can make a difference by being more conscious of what we are buying, and by being less wasteful. In fact, buying new isn't always the answer – see first whether you can restore or upcycle something old, or invest in pieces made using recycled materials.
We bring you 20 of the best ways that you can help save the planet and make a difference. Then, take a look at our eco hub for more advice on going green in your home and garden.
1. Save trees and energy with reclaimed wooden flooring
Why you can trust Real Homes Our expert reviewers spend hours testing and comparing products and services so you can choose the best for you. Find out more about how we test.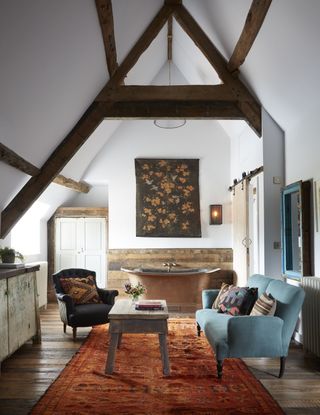 Reusing old materials, such as wood flooring, not only saves energy and resources, but can imbue a home with history and character that is impossible for new boards to emulate. The timber is also less likely to warp and split as it has been exposed to both hot and cold environments for many years and so will have already expanded and contracted to its full potential.
Find out how to choose the best reclaimed wood flooring in our guide.
2. Make a statement with non-toxic sustainable wallpaper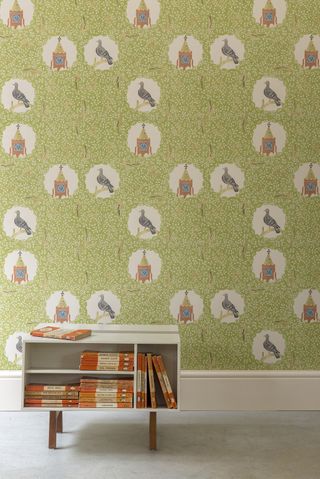 Want to bring personality to your interior, while at the same time protecting the environment and supporting home-grown designers? Not only are all of St Jude's papers printed in Britain using water-based, non-toxic inks and paper from sustainable forests, but the designs are created by talented artisans working in the UK. Pictured is the archive Pigeon and Clocktower design by celebrated 20th-century artist Edward Bawden.
3. Ensure your kitchen upgrade is planet-friendly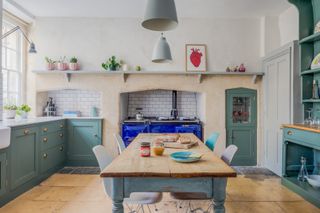 Staying true to its name, Sustainable Kitchens has developed an approach to design that's good for both people and the planet, as every choice is taken with the environment in mind. The kitchens are designed to last a lifetime, and Sustainable Kitchens uses only the most plentiful materials available, meaning no rare timbers or tropical hardwoods are used. The company sources materials approved by the Forest Stewardship Council (FSC) and Programme for the Endorsement of Forest Certification (PEFC), and replenishes native trees with a replanting programme.
Find out how to design a kitchen in our ultimate guide.
4. Enjoy the outdoors whatever the weather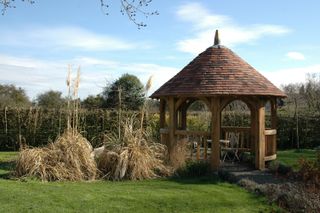 Providing shade in the daytime and a cosy atmosphere to watch the stars at night, a gazebo offers the best of both worlds. Its open design makes it less obtrusive than other garden buildings, while its solid roof allows you to enjoy being out in the garden regardless of the weather. This oak gazebo from Border Oak is an environmentally sound choice – not only is oak one of the greenest building materials, but the company is one of only a handful of construction companies who are fully FSC or PEFC certified for the supply of timber.
5. The joy of upcycling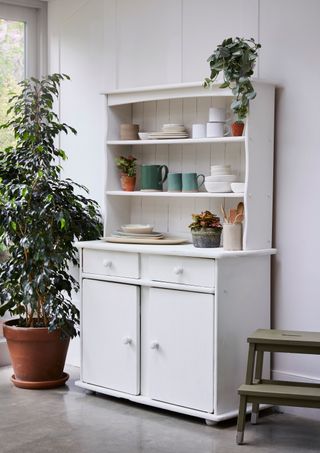 Do you have a tired piece of furniture that no longer fits your scheme? Don't invest in new designs when a lick of paint could be all you need to bring an old piece back to life. Perhaps your neighbour is throwing out a tired dresser that is perfectly functional and you'd hate to see it go to waste. Specially formulated with a high chalk content to offer quick and maximum coverage, Annie Sloan's Chalk paint is great for reviving and customising old pieces over a weekend. Give varnished yellow pine a fresh look with Old White, from £5.95 for 120ml.
Find out how to paint furniture in our step-by-step guide.
6. Choose a natural mattress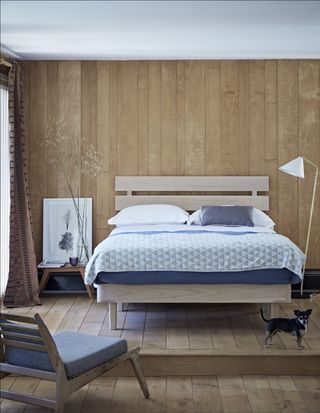 Be kind to the environment and your body by choosing a bed, mattress and bedding made from natural, organic materials. Not only is the production of organic fibres significantly better for the environment as it avoids the use of harmful pesticides, but the thermal and breathable qualities of natural fibres make them brilliant for regulating body temperature, trapping heat when you need it and dispersing it when you don't. Handmade in Devon using natural fibres, Naturalmat's mattresses are also Soil Association certified, so you can rest assured that the materials used are 100 per cent organically farmed.
Find more of the best mattress in our buyer's guide.
7. Repair rather than replace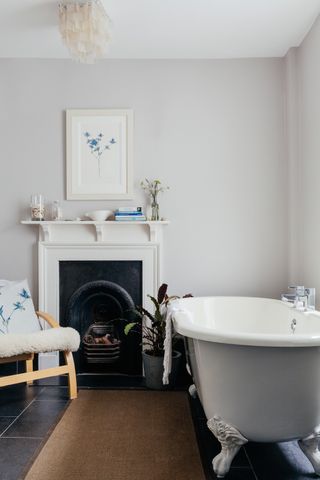 Repairing rather than replacing is one of the best things you can do to help the environment. Not only can repairing something often be a cheaper solution, but it is also more rewarding to know you have prolonged the life of an antique. Why not repair a salvaged roll-top bath sourced from a reclamation yard to give a bathroom that authentic, characterful feel? From minor chips on your bath, sink or shower tray, to complete re-enamelling of your bathroom suite, you can bring salvaged pieces back to life. Try Mendabath UK, where prices start at £320.
8. Opt for natural water-based paints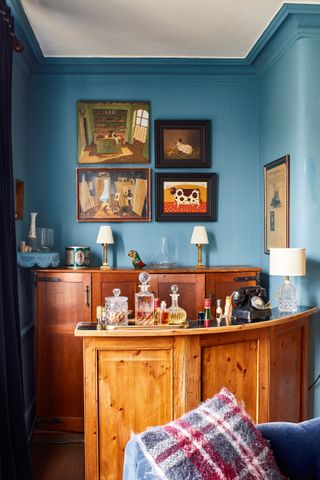 Most modern paints contain synthetic ingredients such as plastics, largely made from petrochemicals derived from refined crude oil, and chemicals such as volatile organic compounds (VOCs), which give off fumes that can be harmful to health. By contrast, Edward Bulmer's Natural Paints are made using 100 per cent natural pigments and ingredients such as plant extracts, chalk, earth minerals and linseed. Water-based, they are non toxic and have a VOC level of less than 0.2 per cent, which is among the lowest VOC rating of any paint sold in the world (no paints are completely VOC free). For a similar shade of blue see Edward Bulmer's Azurite, £49.50 for 2.5 litres.
9. Think about where your purchases come from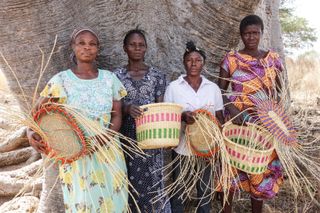 Basket weaving is one of the oldest crafts on the planet – evidence of basketry has even been found buried beneath the pyramids of Egypt. Natural fibres such as sisal and reed are bound and plaited into vessels of all shapes and sizes, perfect for transporting or storing goods. Today the traditions continue with entire communities still dedicated to the craft; the skills passed down through the generations.
The Basket Room celebrates this heritage, giving the daughters of African weaving communities fair wages and dignified working conditions to continue to produce their colourful baskets. Serving as everything from woven planters to bicycle baskets, they are the perfect plastic alternative.
10. Choose natural wool carpets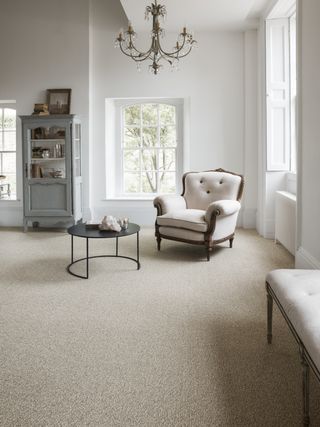 Favoured for its natural beauty, wool is one of the most resilient carpet fibres. It is not totally impervious to stains, but it recovers quickly from footfall and is easy to maintain. Wool fibres also provide natural heat and sound insulation as well as being flame retardant, meaning carpet also increases your home's energy efficiency. Although it can be more expensive than alternative flooring options, the long-lasting qualities of wool make it a worthwhile investment.
Get more advice on choosing a carpet in our guide
11. Revive old furniture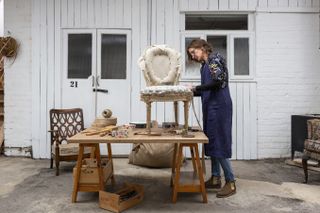 Restoring furniture rather than replacing is guaranteed to reduce your impact on the environment, and will result in a far more characterful home with pieces that tell stories and bear the charming patina of time. Why throw a well-made piece on the tip, when reupholstering it could bring it back to life so it can be passed down the generations for many more to enjoy? With its rich design heritage, the UK is full of skilled artisans and craftspeople who can help.
Learn how to reupholster a dining chair or re-cover a footstool with these helpful guides.
12. Switch to LED lighting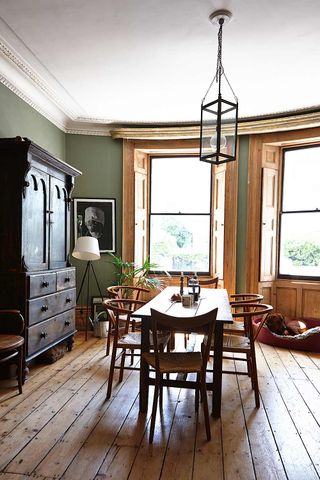 Easily the most efficient of lighting options, offering 95 per cent efficiency, LEDs consume very low amounts of power. Using less energy reduces the demand from power plants and decreases greenhouse gas emissions. They also offer a higher quality of light distribution, meaning fewer fittings are needed to achieve the same level of brightness as traditional lighting. A long-term investment, LEDs have a lifespan of up to six times longer than other types of light. Make a statement with an elegant shade; try Original BTC for similar.
13. Reduce the carbon footprint of your purchases by buying British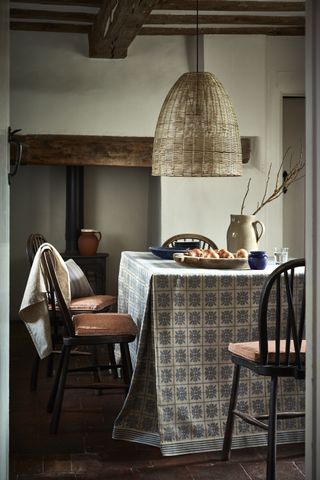 When looking for material for curtains, upholstery and accessories, opt for fabrics woven in the UK using natural and organic fibres. Founded in 1983, British textile weaver Ian Mankin has been weaving with natural and organic fibres for over 25 years in its Lancashire Mill. Not only will buying British help to reduce the carbon footprint of your interior, but high-quality fabrics in classic designs will stand the test of time, meaning quick replacements won't be necessary.
14. Stop wasting energy by blocking any drafts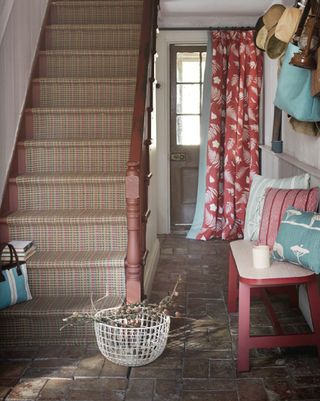 Conserve heat and energy by tackling the pesky draughts that often creep in around doors and window frames, and through letter boxes. Simple and inexpensive insulating solutions, such as draughtproofing, could significantly reduce energy bills. One solution is to have a curtain made to draw across the front door – it's also a great opportunity to add colour and pattern to what can be a boring space.
Get more tips on how to insulate your home in our guide.
15. Grow your own blooms in a cutting garden rather than buying from abroad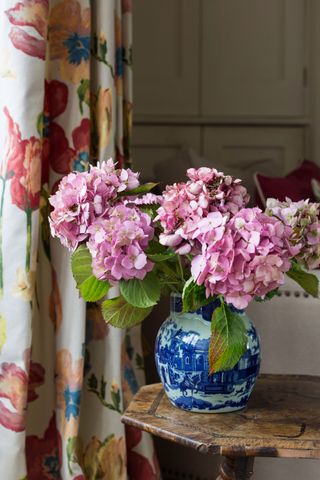 A bunch of fresh flowers never fails to brighten up the home - and it's even more pleasing if they have been grown in the UK, not to mention by your very own green fingers. Many flowers you see in the supermarket are grown in vast greenhouses and have travelled hundreds of miles across the globe. Not only will buying locally grown flowers, or growing your own, lessen the impact of carbon emissions, it will also encourage wildlife into your garden and the countryside. Sarah Raven has a wonderful array of seeds and bulbs to choose from.
Get started by consulting our guide to growing a cutting garden.
16. Cut down on your plastic usage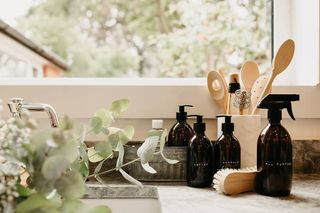 We've all seen the shocking statistics that there are more than five trillion pieces of plastic waste in our oceans – enough to circle the globe five times. One of the biggest culprits are single-use plastic bottles. 13 billion plastic water bottles are purchased every year in the UK (only half of which are recycled). While we've all switched to a reusable water bottle, the same can't be said of the plastic bottles that fill our cleaning cupboards.
Clean Natured's glass cleaning bottles not only offer an alternative to single use plastic, they also look much more beautiful! Available in vintage amber, clear and blue, they have countless uses, especially if you want to make your own eco-friendly cleaning products. Find out how to make an all-purpose cleaner that's better than commercial products.
17. Use recycled wool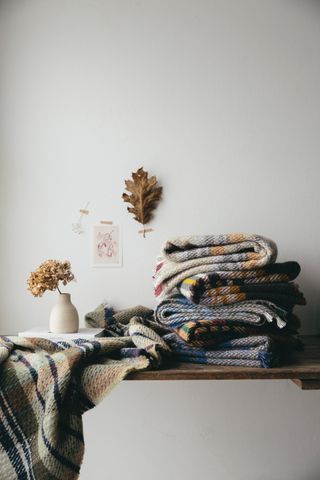 Made from excess materials and yarn from its other woven products, The Future Kept's 100 per cent recycled wool throws, £18 each, are a stunningly sustainable addition to any home. Extremely hard wearing, this versatile blanket is the perfect finishing touch on a bed or sofa, a superb summer picnic rug and an essential when camping in the great outdoors. Since it is made from recycled wool, different colour variations are only available for limited times, meaning that each blanket is completely unique.
18. Scent your home in a way that's good for mind, body and planet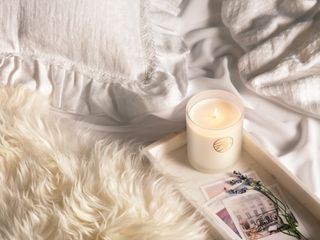 MORE FROM PERIOD LIVING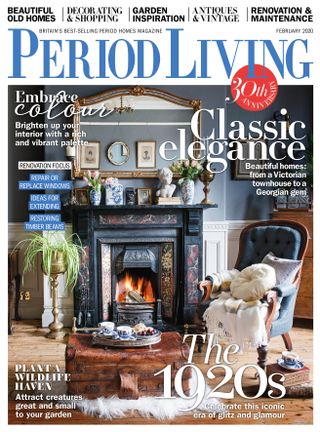 Get the best period home inspiration, ideas and advice straight to your door every month with a subscription to Period Living magazine
Who doesn't love a scented candle? We're definitely fans!
However, lots of candles are made from paraffin wax (which is a product of the fossil fuel petroleum) or fill your room with harmful chemical fragrances. With the growing trend in sustainability, soy candles have been gaining increasing popularity as they offer a non-toxic and sustainable alternative to paraffin, much better for the planet and your home.
Adere have paired 100% organic natural wax and lead-free cotton wicks with an abundance of pure essential oils to help create a candle that is not only non-toxic but also helping you to relax and boost your wellbeing. You can also relax safe in the knowledge that the candles are all cruelty free. Plus they are hand-poured in England with an average burn time of 64 hours.
19. Ditch plastic pots in the garden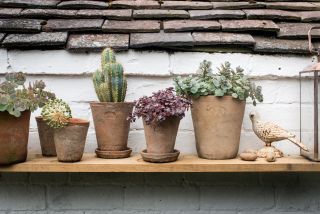 We're all mindful of our plastic consumption and it's possibly at its most prevalent in the garden, where plastic pots and grow-bags are rife. Terracotta offers a sustainable alternative to plastic, providing a porous environment that is optimum for many plants. This set of three aged terracotta plant pots, £21 from Idyll Home, has a wonderful vintage character; the pots have been aged to replicate classic designs. Each pot is stamped 'Robert & Stevens Potters since 1875' for added authentic charm.
Also take a look at these 5 companion planting tips will make your garden more eco-friendly.

20. Shop with companies that offset their CO2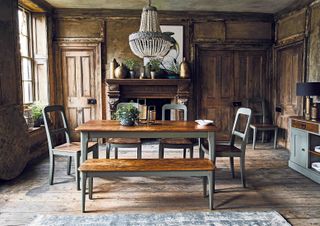 Many companies have campaigns to lower their carbon footprint or boost their sustainability, particularly when it comes to replacement tree planting. One such scheme is Barker & Stonehouse's Trees4Trees, which plants at least two trees for every one used. Not only offsetting the CO2 emissions in the atmosphere, the scheme also ensures that the forest carries on being a sustainable source of timber for generations to come.
Every product bought under the scheme has a World Identification Number on its tag. When this number is typed into the Trees4Trees website, you are able to see where the trees for that product have been planted and information about the farmer who cares for them. Dining table, bench and two dining chairs, £1,038; additional chairs, £165 each.
For more eco-friendly top tips: