It's some years since I have paid quite such attention to a centimetre — well excluding the bi-annual (post Christmas and pre bikini) panic that centimetres have made a beeline for my waist! Anyway back to the house…
Much of December was spent measuring and researching product dimensions — then writing it all down on any hard surface free from water to ensure the builders paid attention to my calculations! The upstairs plans were duly modified as we decided that in our en suite we would scrap a bath in favour of a large walk-in shower, which in turn gave "centimetres" to our walk-in wardrobe. Plus, through very careful planning, this would also allow a recess for 75cm-wide drawers to fit into. The studwork went up fast, and within a few days, my weeks of measuring became set in stone.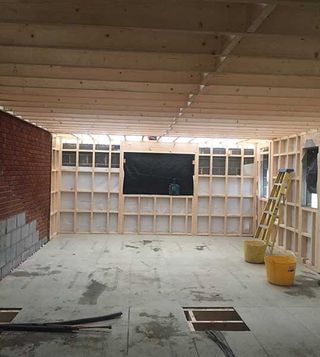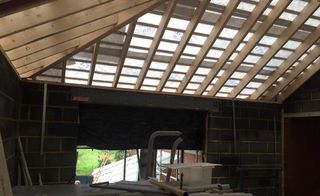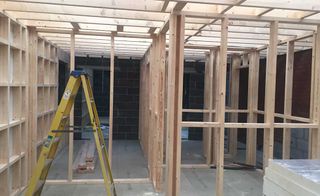 As the once-open space started to be given identity, I also decided to scrap the walk-through wardrobe for our teenage daughter Claudia and simply add the space to her room. This was less about the centimetres and more about not giving a teenage girl a wall to shield the piles of discarded clothes behind — seems like a quick win in terms of my sanity!
Centimetres became millimetres as we debated the door to Claudia's en suite – still allowing enough depth for her wardrobe to fit. Every shuffle had a domino effect on other rooms.
December and Christmas became history and now to January, which has been a good start to the year for me and my trusty Stanley eight-metre measure!
With first-fix electrics and plumbing in the process of being installed, my thoughts are of sockets, lights, radiators and of course where we will be needing a plug for next year's Christmas tree!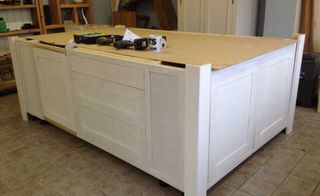 The pace of my renovation project has certainly ramped up, and, as demand for centimetres is ever present, it is with delight that I know the next pressure will be all about colour. The wonderful and very talented Dave Wheeler of Wheeler and Sons has nearly finished the kitchen and is waiting for paint. So for now, you will find me hiding behind my Little Greene Company paint chart.