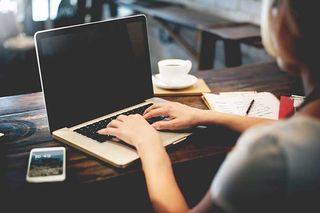 We all know how frustrating it can be when a web page is slow to load, a video buffers or if your browser fails to connect or cuts out. Whether you go online on your phone, 
work from home or enjoy browsing the web on 
a computer or tablet, if you're paying for internet access and rely on it, expecting a good signal, reliable browser speed and round-the-clock accessibility is reasonable, right?
Disappointing internet access?
Well, consumers may now have greater rights to claim compensation for failed internet connection. With its latest proposals highlighting the importance of good service, Ofcom has outlined plans to raise standards across the phone and broadband industry, including the right to compensation when things go wrong with your connection, greater choice of providers, holding suppliers 
to account for poor service, plus ensuring clear information on prices and service quality.
The Strategic Review of Digital Communications report outlines suggestions to reform Openreach so that it operates separately from BT, and benefits from independent decisions on budget and strategy, meaning better competition between providers of superfast broadband and 4G. Ofcom will also produce a performance table of the best and worst providers, easy-to-use coverage information and a map view of best network signal.
With the new initiatives in mind, Ofcom aims to ensure 95 per cent of the UK will have superfast broadband by the end of 2017 and 98 per cent will have access to 4G mobile coverage (compared to 83 per cent and 46 per cent in 2016).
Got a question about your consumer rights or want to share your experiences with Real Homes readers? Tweet @RealHomes using #AskRealHomes