There aren't all that many positives to take from the last year, but months of lockdowns and a limited social calendar meant that we have been productive in one area of our lives – our homes. Over the last 12 months, many of you have taken on projects big and small, from ambitious extensions to room refreshes – and now, we're looking to showcase the very best of those in our annual awards scheme.
If you've extended, renovated, painted or been busy in the garden over the past year, enter the Real Homes awards and you'll be in with a chance of winning a £1,000 prize – plus, we'll feature your project in the magazine and online!
Ready to sign up? Simply upload your photos and complete the entry form below. Want to know more? Scroll down to read about the categories and our amazing prizes. Entries close at midnight on 30 June 2021 and the judges will select the category winners, all of which will be featured online and in Real Homes magazine. The winners will be revealed in the January 2022 issue. See the end of the entry form for full terms and conditions.
Enter the awards
The categories
Best home – sponsored by Sunflex UK
Have you renovated a run-down property, undertaken an ambitious remodel or repainted every room? For this category, we're looking for seriously impressive before-and-afters – so if you've totally transformed your home, this is for you.View Deal
Best garden – sponsored by Surface 360
For those of us lucky enough to have one, our gardens were our sanctuaries through lockdown – and our renewed appreciation
of them has led to some amazing makeovers. If you've turned an empty plot into a plant- filled paradise or created the outdoor living area of your dreams, we want to know.View Deal
Best kitchen – sponsored by Haier
Want to shout about your fancy new kitchen? Whether you've extended for that coveted open-plan family space, switched up your layout to allow for home-working, or jazzed up existing units with a lick of paint and a large dose of creativity, enter the Best Kitchen award today.View Deal
Best bathroom – sponsored by Shuttercraft
In a year where there's seemingly no respite from screaming children, constant Zoom calls and the grim news cycle, our bathrooms are one of the few places we can (hopefully) go to relax. Whether you've made over a tired scheme or invested in a fancy new suite, we'd love to see.View Deal
Best room makeover – sponsored by Charnwood
Have you magicked a luxurious new master suite from a dusty
loft space? Cosied up your living room? Turned that spare room into an inspiring WFH office? If it's not a kitchen, bathroom or garden, enter it into this category for your chance to win.View Deal
The prizes
Each category winner will receive a huge £1,000 and a subscription to Real Homes magazine – don't say we don't treat you! In addition, all winning and shortlisted entries will be professionally photographed and featured in the pages of Real Homes magazine and online.
Meet last year's winner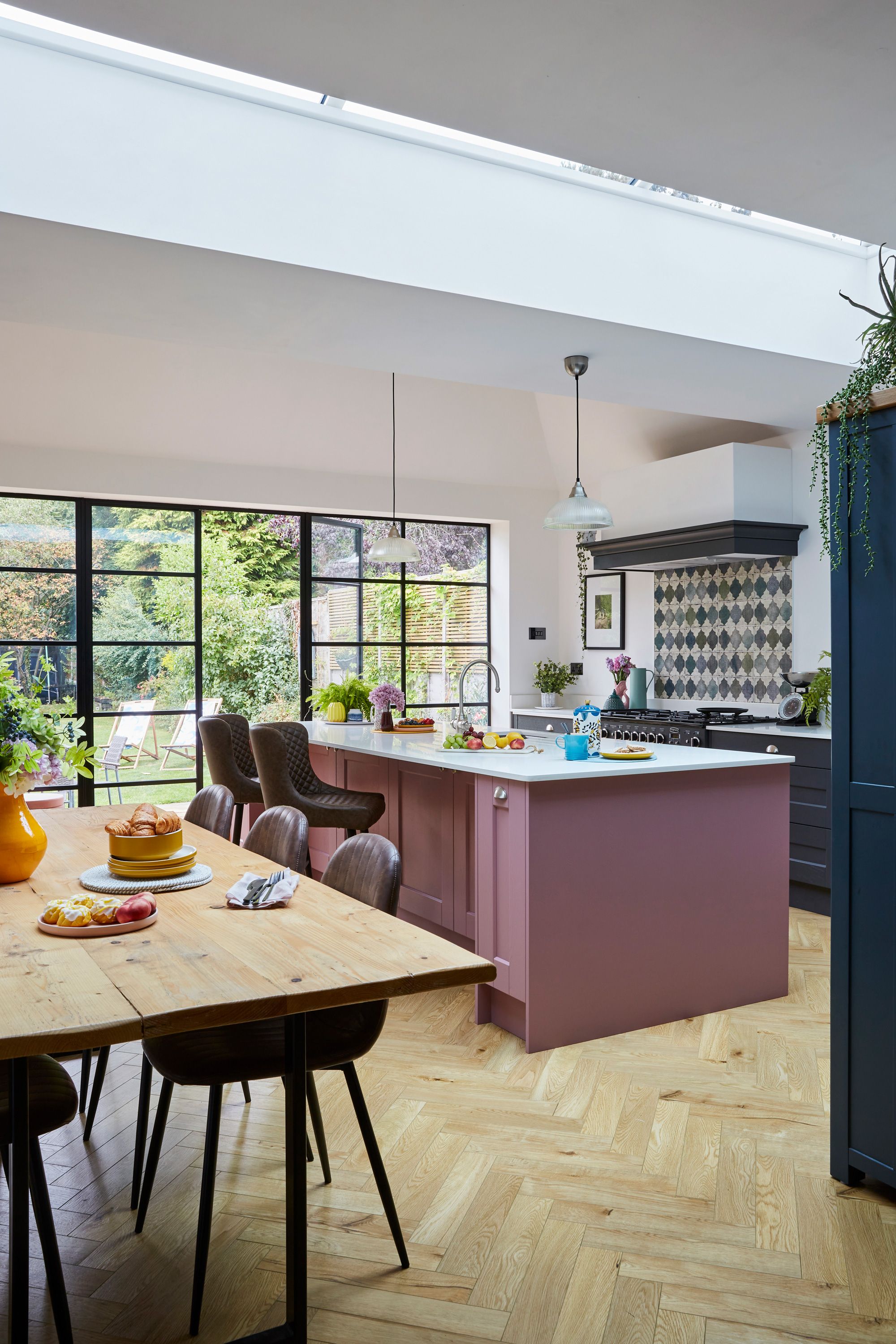 'We were overjoyed when we won last year's awards,' says Lucy Kirwan (@heathlane_restoration) who extended her home to create her dream family kitchen. 'I really enjoyed the shoot experience – the photographer and stylist were lovely and they gave me some great ideas on how to style a room. We're yet to spend our prize but we're currently decorating our bedroom, so watch this space!