Winter flowers keep bringing the joy of colour and fragrance when most of nature is dormant and colour is scarce. In this guide, we look at how to bring the beauty of florals to your garden, window sill, and your Christmas dinner table in winter. With quite a few varieties to choose from for both outdoor garden ideas and indoor displays, you can have floral colour year-round even if you live somewhere with very cold winters.
We will be focusing on proper flowers here, while there are many winter plants including flowering shrubs that you can look to grow out in the garden also.
Winter flowers for outdoors: plants that will bloom through the cold months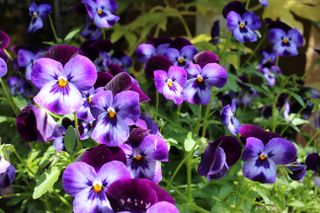 Winter pansies are probably our all-time favourite among winter flowers because they are so reliable. Plant them up in autumn and they will keep blooming all through the winter, even under snow! Pansies do best in containers, although you can also use them as bedding plants. Buying plug plants is the easiest way to ensure you have good blooms.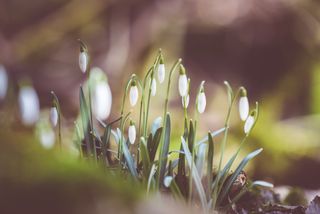 Snow drops are the first flowers to appear in January and make for very pretty ground cover in the garden. These are flower bulbs, so you need to plant them up in autumn. You can also plant snowdrops 'in the green' in spring – that means, planting the whole plant.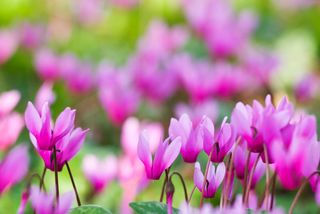 Cyclamen are another reliable winter flower that will accent your garden with bright colour when everything else is brown. These are alpine flowers, so they like poor soil and don't like too much bright sun, so they tend to do best in dappled shade under shrubs or trees. Cyclamen will also do well in containers or window boxes, so long as they don't face south.
Winter flowers for indoors: choosing potted blooms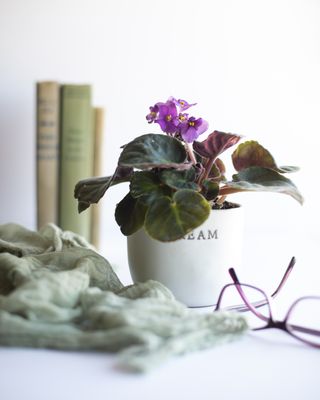 The main thing you need to succeed with indoor winter-flowering plants is plenty of bright light. It's fairly easy to create the right temperature conditions for most indoor plants, but anything that flowers needs a bright spot. Ideally, this will be right next to a south-, west-, or east-facing window without curtains (they reduce the amount of light coming in dramatically).
African violets are easy to grow indoors provided you don't overwater: the often bloom all through winter.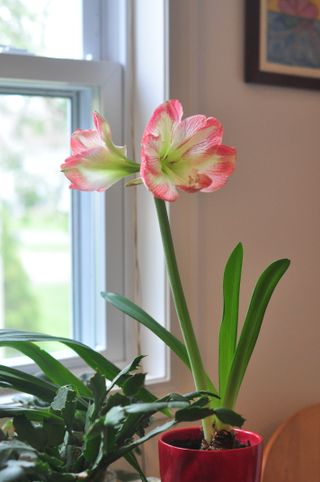 Amaryllis also do very well indoors and make for stunning displays around Christmas. Just plant them in a tight container (they don't like too much space) eight weeks before you'd like them to flower. Do note that they're poisonous to pets, though.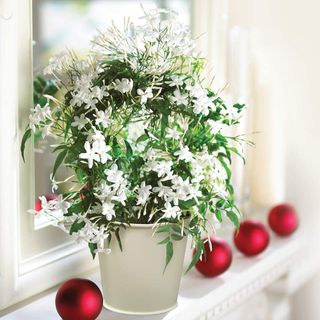 Winter-flowering jasmine will delight with pretty little blooms and delightful scent, but you need to make sure it gets lots of bright light. Do make sure you're buying the indoor flowering variety and not the jasmine that needs to be planted in the garden in spring.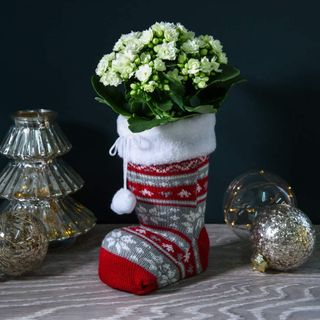 Kalanchoe is a South-African succulent that produces little blooms throughout the winter months, and if it likes the spot where you've positioned it, it will flower year after year. These plants have a tendency to get leggy, so prune them annually after they've finished flowering. Avoid overwatering.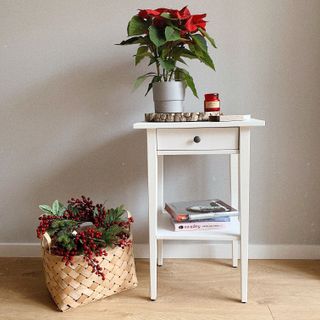 Poinsettia is a Christmas classic, and many people buy them as last-minute gifts. Our advice if you want yours to be a perennial plant is not to buy them from supermarkets.
Flowers for Christmas: creating a floral centrepiece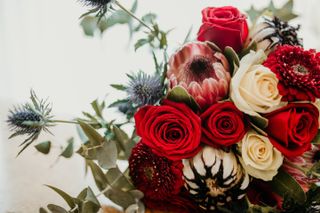 If you want to try something a bit different for Christmas – then flowers offer great opportunities to add colour and softness to your Christmas design. Adding red roses is one of the easiest ways to incorporate flowers into your centrepiece. Red is the most classic, Christmassy colour, but you can also experiment with white or pink for a more understated look.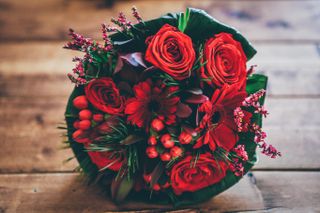 Another plant that's very useful for creating a Christmas floral centrepiece is poinsettia: group the petals into a wreath-like shape for a delicate display. We like how pink poinsettia is used instead of the classic red in the design below.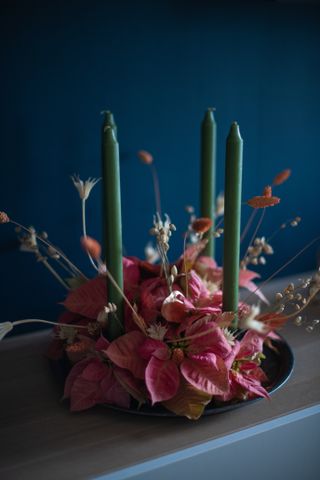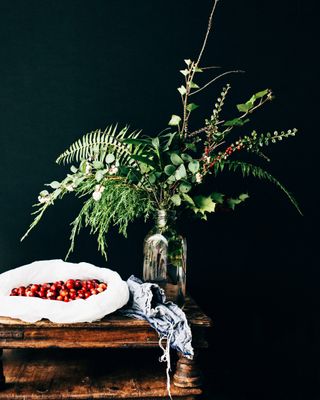 You can also start with an evergreen bouquet base made from eucalyptus, thistle, and/or fern stems and add your flowers of choice; the evergreens will give the florals a more wintry look.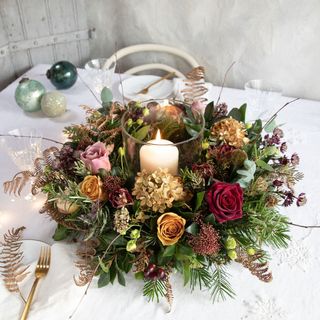 A Christmas wreath can also be given a more relaxed, romantic look by inserting flowers into it. If you're learning how to make a Christmas wreath yourself, then think roses, dried hydrangeas, and even asters. If you're not feeling very crafty then look for a winter flower bouquet.
Artificial flowers: what to look for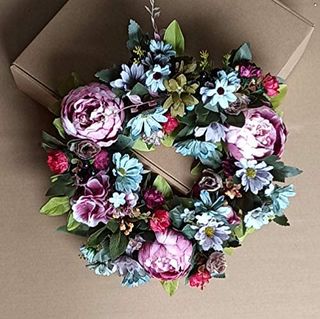 The other option is to go faux: artificial flowers have come a long way and are a great option if you're decorating in advance and want something that is guaranteed to last throughout the festive period.
Having said that, artificial flowers always look better from a distance, so think about how you'll position your faux arrangement so that it's not too close up. If using an artificial centrepiece wreath, consider weaving in some real evergreen foliage to soften the look.