From automated blinds, app-controlled heating and security systems and the latest looks for stylish lighting, take a look at these quick ways to get your home ready for winter.
Smart heating
Forget about coming home to a freezing cold house or waking up to a bitter morning, with the latest app-controlled thermostat from British Gas. Thanks to the launch of Hive Active Heating 2, the connected home has moved one step closer, so you can ensure your house is at the perfect temperature. As well as controlling your heating and hot water, added functionality allows you to quickly boost your heating and water if needed, plus Hive active plugs, motion sensors, active lights and door and window sensors, let you control appliances and monitor your home from wherever you are in the world via the app. Customisable to any décor, the Hive Active Heating 2 system with mirror-fronted thermostat designed by Yves Béhar, measures H10.42xW10xD4.8cm, and costs £249 with installation.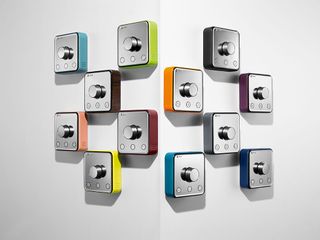 Adjustable blinds
Bring your blinds down as soon as it gets dark – even if you're not in the house – using QMotion's automated blinds, which can be controlled via your smartphone, remote or tablet. They are easy to install as the electric mechanism is built into the roller, so no electrician is required. Available in 600 fabric options in a range of styles and sizes, they can be pre-programmed to move up to six times per day, or you can access the accompanying app at any time to open or close the blind. Prices start from £674 for H150xW100cm.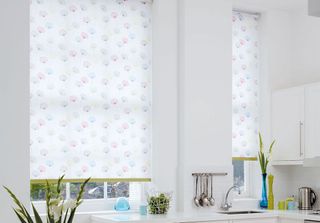 Mobile home security
With figures from National Home Security Month suggesting that the number of burglaries in the UK increase by 20 per cent once the clocks go back in Autumn, it's vital to ensure your home and possessions are safe. Be safe in the knowledge that your home is protected from unwanted intruders when you're at work or out and about running errands. The clever Philips M120G/10 In.Sight wireless HD home monitor streams footage filmed by two discreet cameras to your smartphone or tablet device. It is Wi-Fi enabled, each camera has an extra wide HD quality lens to see more of the house and a night vision setting lets you see your rooms clearly even if it's dark early. If movement is detected while the system is in use, you'll get a notification when movement or sound is detected. £99.99, Amazon.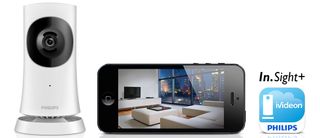 Safety sensors
As Daylight Savings Time begins, now is a great time to check, maintain or replace your smoke alarm sensors. The latest wireless Smoke Alarm Sensor and Water Detector by Response Electronics are useful buys. With the ability to work in unison with your home security system, alerting you to fire or flood via text message or phone call to your smartphone, the devices are easy to install yourself and cost £24.95 each from Maplin.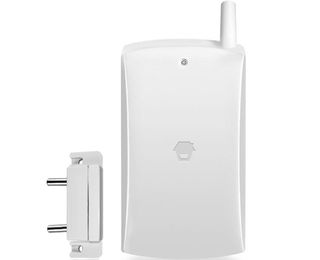 Remote controlled lighting
Not only can the PlayBulb Rainbow SMART LED colour light bulb shine standard white LED light as well as a rainbow of colour choices, you can control the colour, brightness and on-off function via your phone from anywhere in the house, or while you're away. Simply fit the bulb like a normal fitting into a lamp or pendant, connect to your phone via Bluetooth and you're ready to adjust the lighting levels as much as you like. Great if you're home a little later than planned, or have forgotten to switch a light off before leaving for the day, each bulb costs £29.99 from playbulb.com. Look out for the version with a built-in speaker to play your music too.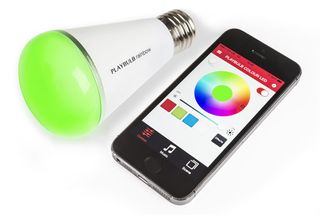 Winter maintenance checklist
Kevin Byrne, founder of Checkatrade.com, offers his top tips on protecting your home from the elements this winter:
Inspect the roof for gaps or cracks and replace defective shingles otherwise rain can leak in.
Check doors and windows for further cracks in the seals and leaks, as temperature changes can damage them.
Check gutters and downspouts for debris and leaves and clear regularly to prevent blockages.
Rake up leaves that fall onto the garden regularly otherwise they may become compacted causing damage to lawns.
Ensure lofts are properly insulated to prevent heat loss.
Examine pointing and brickwork on external walls and make repairs where necessary as water could leak in.
Fully test heating systems before colder weather sets in. If there is a problem schedule an appointment with a plumber or heating engineer.
Complete external home improvements before it gets too cold. Temperature drops can damage mortar and cement, costing time and money to put right.