Jump to...
RealHomes.com is the only website for anyone looking for home improvement inspiration, advice, news and buying guides.
It features great value shopping guides, decorating trends to inspire and the best reader home renovation and extension projects – including kitchens, bedrooms and bathrooms for every budget.
Don't miss the new expert advice section, which offers readers the practical and inspirational advice they need to complete their home improvement project.
RealHomes.com is also the home of Period Living, Britain's best-selling period homes magazine and the best place to find advice to turn your old house into your forever home.
Meet the team
Lucy Searle: Editor-in-Chief, Realhomes.com
My first job was writing a DIY column for a magazine for the over 50s (which seemed a long way off back then). I then moved to a DIY magazine as deputy ed, then freelanced my way around the homes departments of most women's magazines on the market before working on Your Home and Family Circle magazines as homes editor. From there, I went to Ideal Home magazine as associate editor, then launched 4Homes magazine for Channel 4, then the Channel 4 4Homes website before going back to freelancing and running a social media business (you can see where I had kids from the freelancing gaps). I was tempted back to the world of big business by the chance to work with the great team at Realhomes.com...
My interior style is...
... constantly evolving. I like Scandinavian style, so there's a lot of black, white and wood, but I'm also a fan of super-sized wallpaper prints, dark wall colours and vintage style, so you could say it's eclectic!
My next project...
Having my whole house repainted at the moment, inside and out... will be adding colour where there is none, and white where there's colour. Main change: painting all my white doors black.
My lust list....
More hallway storage: two kids, a dog and a messy husband make for a constant trip hazard. I'm thinking the entire range of baskets by Cox & Cox might be the best solution.
Special interests:
I'm obviously an interiors obsessive but aside from that I love dancing and gin (sometimes at the same time).
Follow me:
Instagram @lucysearle8373
Twitter @LucySearle
---
Beth Murton: Editor, Real Homes magazine
My connection with Real Homes goes back a long way as my first job in magazines was working as a sub-editor for the magazine more than 15 years ago. It cemented my love of all things homes-related and I've never looked back since. I've since worked on the launch of 4homes magazine, was deputy editor of Grand Designs magazine and Real Homes, and then I freelanced for a number of homes magazines for several years. I'm now on my third stint at Real Homes (I can't stay away!) and I'm loving the changes we've recently made to the brand.
My interior style is…
Working for Grand Designs made me want to build my own home, but budget (or should that be serious lack of budget) meant I had to settle for completely renovating a 1930s house from top to bottom instead. I've always been drawn to quite muted colours and natural textures, but I also love the impact of bold wallpaper and lots of artwork. Anything remotely mid-century in style gets my vote too.
My next project...
My living room is in need of a complete revamp, so I've given myself a Christmas deadline to get it finished. I'm getting rid of the wallpaper, changing the colour scheme, adding a gallery wall and hopefully swapping the curtains for some sleek shutters. I'm also toying with the idea of a kitchen extension next year, so watch this space...
My lust list...
I've always been a fan of Ercol furniture, and the classic Originals Loveseat has been on my wishlist for a long time.
Special interests...
Between work, two young kids and spending far too much time scrolling through Instagram, there's not much time left these days, but I love being outside so you'll usually find me out walking or cycling with my family at the weekend – basically anything that will tire out the kids! Oh, and boring all my friends with constant interiors talk over a large G&T...
Follow me:
Instagram @bethmurton
---
Jason Orme: Editorial Director
I have been working in the homes sector for 20 years, spending much of this time as Editor of Homebuilding & Renovating magazine and authored The Self Build Dream. In this time, I have built several homes for myself and advised 1,000s of other on the best ways to design and manage their own building projects. I have also worked closely with the government to help shape housing policy.
My interior style is…
I wish I had one! I like different textures and natural colours (greens in particular)... I guess... but more importantly I think a home should be filled with things that mean something to you as a family. I'm surrounded by books which are always a shortcut to adding personality. As an utterly unsophisticated interior stylist I essentially like to copy looks I see on TV shows that I like. Luckily I've moved away from trying to recreate the Seinfeld apartment through now to the home from Madam Secretary. It's tragic, really.
My next project...
Landscaping. We've just completed our biggest project, the complete rebuild of a 1960s home on a fantastic rural site into an organic/contemporary family home. It looks great, but we couldn't stretch to the landscaping. So I'm spending my weekends building garden walls, and contemplating how to build a new garage.
My lust list...
A Habitat Days Forum sofa. Three of them please.
Special interests:
The architectural end of house design. House construction. Builders. Project costs.
Follow me:
Instagram @jporme
---
Laura Crombie: Brand Development Editor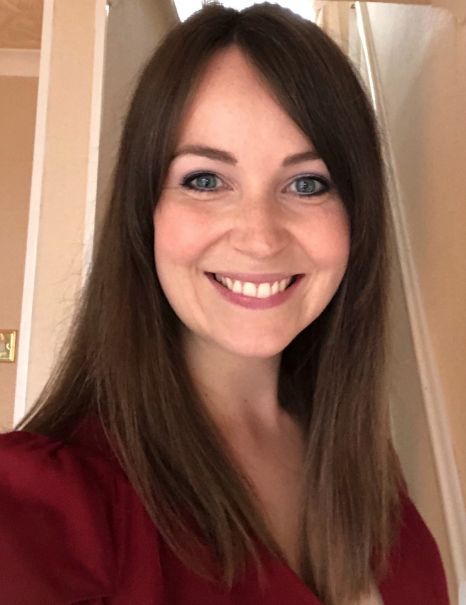 My favourite pastime when I was little was drawing my dream home (complete with marble staircase, swimming pool and stables), so writing about property and interiors felt like my natural calling. En route to joining Real Homes, I was a newspaper reporter, Editor of a regional magazine, and Editorial Manager for a travel company (who doesn't love a free holiday?). I started at Real Homes in 2015 as Deputy Editor and then become Editor before taking on my current position, which focuses on video and events. In case you're wondering, I'm still waiting for that dream home... but these days I'd settle for a pantry and utility room over stables and a pool!
My interior style is…
I'd like to say it's simple and elegant, but since our baby daughter came along it's more like a Worcestershire branch of Toys"R"Us (RIP). I love the textures and pared-back palette of Scandi interiors, but also like to experiment with colours inspired by nature, especially sea blues, foliage greens and sky greys. I think the secret to great style is investing in classic pieces of furniture and then adding colour and personality through artwork and accessories, but I won't be achieving that until mini me leaves home sometime in her mid twenties.
My next project…
I veer between planning to add a kitchen extension to our current house and wanting to move completely. I was lucky enough to grow up in a house with a sprawling garden to explore, and I'd love to give our daughter the same. While we count the pennies, I'm planning to upcycle our old oak dining table and sideboard. They've served us well for years but it's time they had a makeover.
My lust list…
One of our sofas has developed an unfortunate sag in the middle (it seems furniture isn't immune to middled-aged spread), so I'm hankering after a pair of Cosenza sofas from Ercol. They're just beautiful and should age gracefully.
Special interests:
Family-friendly interiors that combine good looks with practicality. If you'd asked me three years ago, the answer would have been very different!
Follow me:
Instagram @lauraccrombie
---
Kaitlin Madden: US Managing Editor, Realhomes.com
I joined the Real Homes team in March 2020 ahead of our US launch. Before that I worked on Architectural Digest, Martha Stewart Living, Refinery29, Modern Luxury Interiors, Wayfair, The Design Network, and lots more. I live in Connecticut with my husband, two sons and our black lab.
My interior style is...
A fresh take on traditional. My house is a colonial from the 1930s so I try and honor its classic bones in a way that's relevant, modern and not stuffy.
My next project..
Renovating our master bathroom and rebuilding the front entryway on our house.
My lust list....
The entire Lulu & Georgia catalog, and a Serge Mouille pendant for my living room... among other things.
Special interests:
I love anything vintage or thrifted. I spend a lot of time (too much time?) browsing flea markets and Facebook marketplace.
Follow me:
Instagram @kaitmadden
---
Lindsey Davis: Associate Editor, Realhomes.com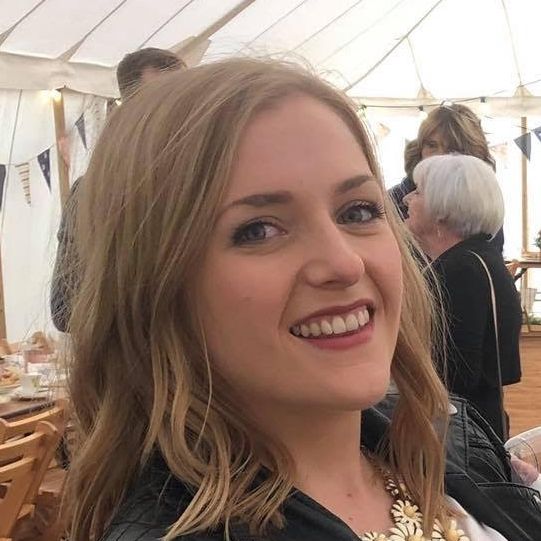 I made my first foray into writing about homes six years ago when I joined the Homebuilding & Renovating team as web editor. In 2015 I was asked to look after Real Homes' predecessor Realhomesmagazine.co.uk and the Period Living website which has now found a new home on Realhomes.com. I've been Associate Editor on Realhomes.com for a year and a half now. When I bought my first house five years ago my love of interiors suddenly became a lot more hands on. It is an ongoing project but I have put our advice to good use, tiling a bathroom wall and converting my loft.
My interior style is...
I love the simplicity and cosiness of Scandinavian interiors so most of my home is painted white and accessorised with textiles, wood and colourful accessories. That said, I am a big fan of dark inky colours, so last year I painted a wall of my lounge the deepest, darkest green I could find (a low budget version of Farrow & Ball Studio Green). I live in a Victorian cottage so I have decorated in a way that lets the period features do the talking, without the place feeling like a living museum.
My next project..
I want to paint the orange pine cupboards in my kitchen. Maybe a grey blue? Or white? Or a really dark navy?
My lust list....
What I really want is a chaise-end sofa that is small enough to fit in my tiny lounge. The Lottie from Made.com is suitably stylish and pretty compact – I really should measure up!
Special interests:
Eco and I'm always impressed by the amazing things people manage to do on a budget.
Follow me:
Instagram @elledee20
Twitter @Lindsey_E_Davis
---
Camille Dubuis-Welch: Digital Editor, Realhomes.com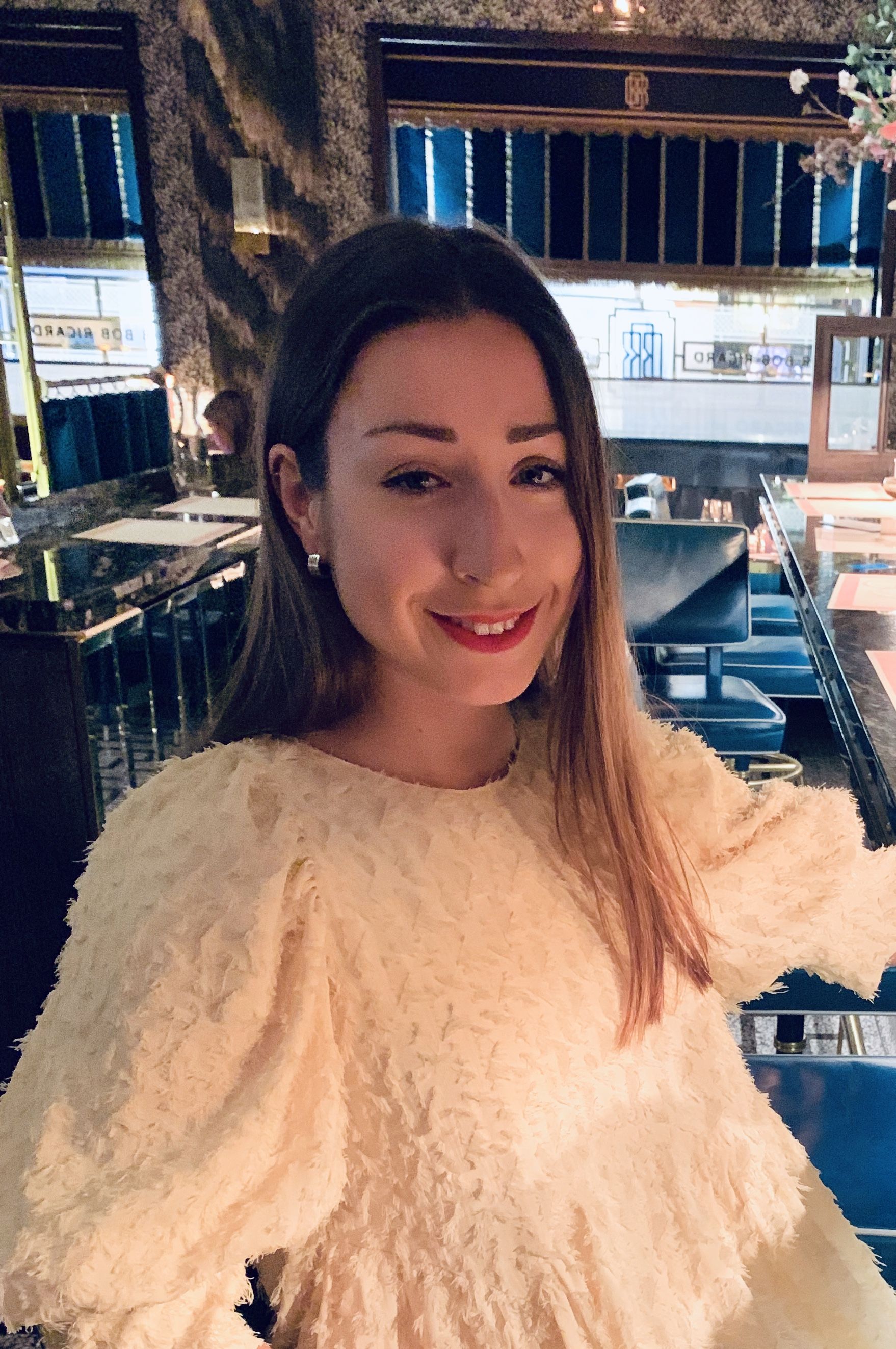 I am Digital Editor at Realhomes.com and joined the team in January 2020. As an interior design aficionado, when I'm not developing evergreen content and furiously researching keywords, I am most definitely finding new ways to spruce up my rented space, usually involving a houseplant or two. I love the challenge that comes with making a room look stylish and feel homely, and my ultimate goal is to renovate the house of dreams, somewhere marvellously sunny with a wild and lavish garden, of course.
My interior style is...
Bohemian.
My next project..
I am working on perfecting a living green wall.
My lust list....
A forest green velvet couch/chaise longue.
Special interests:
I love life drawing!
---
Annie Collyer: Deals Editor, Realhomes.com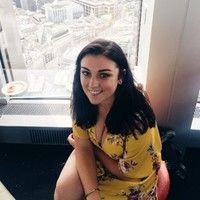 I've been Deals Editor on Realhomes.com for more than a year now. I spend a lot of my time testing products – often small appliances – but mostly I'm talking to industry experts, PRs and company marketing departments to try to ensure that we're always featuring the very best deals on all the products our readers would expect to see. As for my love of interiors, a couple of years ago I moved into a flat with my boyfriend and my love of all things decorating/DIY and smart home has grown from there. When I'm not shopping online for new homeware I'm usually snapping photos of my house for Instagram, or just *casually* moving furniture around.
My interior style is…
White, always. My house has white walls, wooden flooring and pops of gold, black and wooden accessories, always paired with a statement colour. I usually go for mustard, but sometimes a deep red or maybe even a bright orange makes an appearance. I'm kind of obsessed with cushions and tend to over-purchase them, so my six seater sofa is basically impossible to fit on. I'd say my interior style overall is Scandinavian inspired with a dash of boho.
My next project...
I'm on a mission to re-do our kitchen on a budget and would love to add a breakfast bar shelf. I just need to find the perfect one!
My lust list...
I've always wanted a freestanding bathtub (who hasn't) and I think when it comes to re-decorating our bathroom, I may just have to get one.
Special interests:
Can you ever scroll too much on Pinterest?
Follow me:
Instagram @anniecollyer
---
Anna Cottrell: Staff Writer, Realhomes.com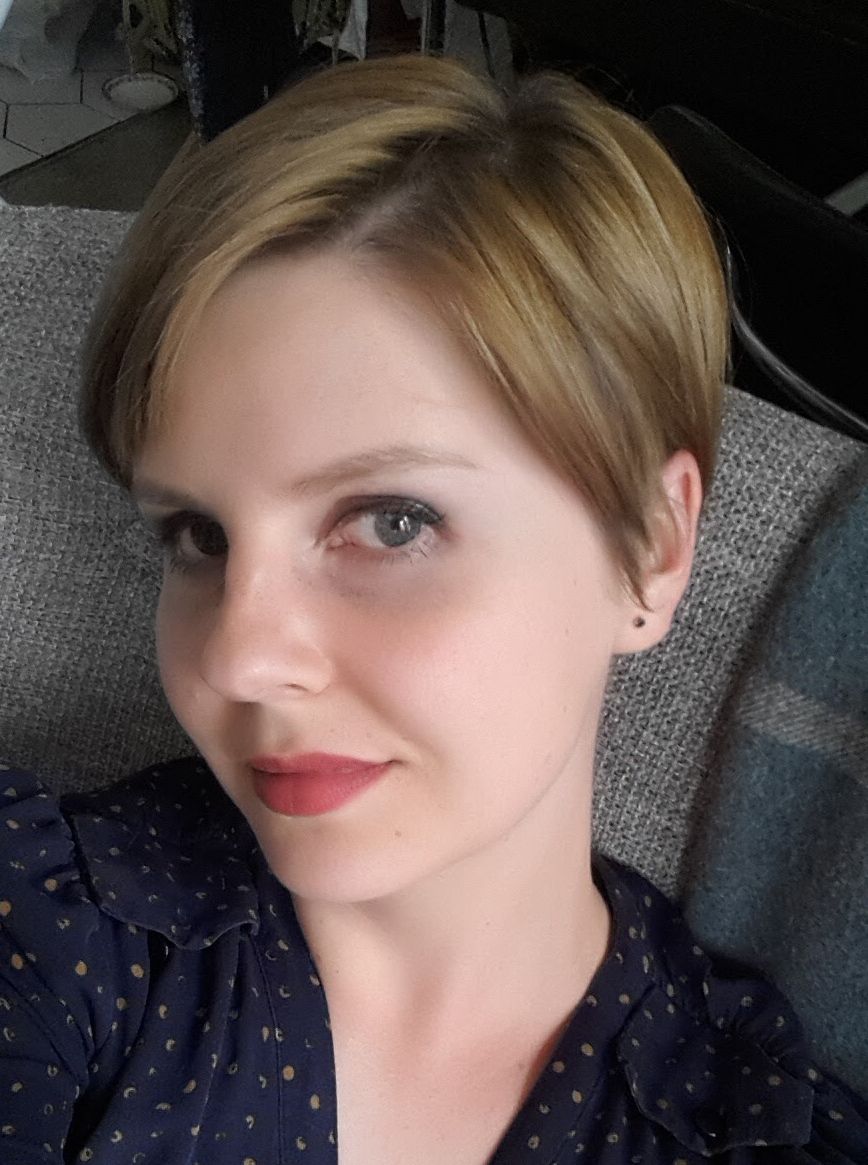 I moved into the world of interiors from academic research in the field of literature and urban space a couple of years ago. I've always been interested in how people make houses into homes, and how our concepts of what's stylish change over time. On Realhomes.com, I specialise in writing about property – buying, selling, renting, mortgages – sustainability and eco issues, plus I oversee the gardening section. These are areas that really interest me and I love nothing more than getting to the nitty gritty of a difficult subject. I rent my home and am always looking at ways to make it cosy without having to do major DIY.
My interior style is...
Eclectic: I like things not to be too matchy-matchy and enjoy mixing traditional and modern styles.
My next project is...
Decluttering! I always mean to do it, start, then somehow never quite finish sorting through all of the stuff accumulated over the years.
My lust list...
I'm a sucker for lovely bedsheets and have been coveting the 1,000 thread count sheets from John Lewis for ages! Maybe this Christmas...?
Special interests:
Sustainability and reducing waste in the home: I am always looking for the latest innovations in eco-friendly and sustainable materials and technology.
---
Ellen Finch: Features Editor, Real Homes Magazine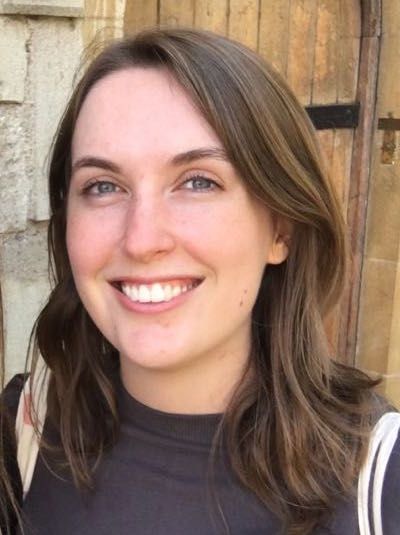 Since venturing into the world of interiors after a brief stint writing for true life titles, I've been consistently humbled by the beautiful homes I've been lucky enough to write about and the creative DIYers I've interviewed. Since I don't own my own home, I'm always taking inspiration from our renters' section, which is full of clever tips and tricks.
My interior style is...
A bit mix-and-match. I love patterned tiles, Mid-century furniture and plenty of art – but I can't afford all that, so it's mostly Ikea hacks and second-hand buys.
My next project...
Is re-doing my bedroom. With nine houseplants and counting in that room alone, I'm going to need a lot of shelving. I'm also toying with the idea of an open storage system, but with so many clothes to hang up, it's not going to look anywhere near as neat as it does on the Ikea website.
My lust list....
A quick glance at my bookmarks suggests I'm going for a Scandi look for my next project, with this bed, this desk and this nifty shelving unit(perfect for books and vinyls alike) top of the list.
Special interests...
Ironically, I'm both a prolific magazine hoarder and a storage enthusiast, which in reality means spending hours scrolling through storage porn on Instagram while the ever-growing paper piles in my room continue to be a trip hazard.
Follow me:
Instagram @ellenfinch
Twitter @llenfi
---
Hebe Hatton: Staff Writer, Realhomes.com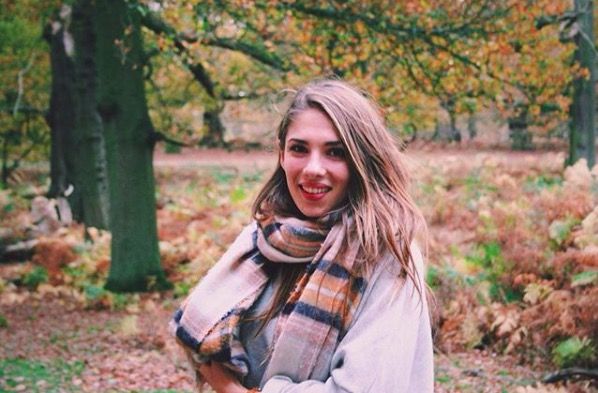 I joined Realhomes.com in early 2018, and I love the direction we continue to go in – there is such a gap in the market for a platform that offers ideas that are both aspirational and practical. On Realhomes.com, I oversee the design and rooms pages. I was until recently a renter, but have just bought my own home on a tight budget, meaning I often have to get pretty creative with what I can do to my place, but who doesn't love a challenge? Especially if that challenge involves lino flooring, woodchip walls and bathroom suites in various pastel hues... And I love to bring that approach to our readers.
My interior style is…
Everchanging. I want my bedroom to look like the set of Mad Men one day and Marie Antoinette's boudoir the next. But the style that has stuck with me the longest is somewhere between Boho and a kind of 70's vibe – think rattan, loads of orange, quirky prints and plenty of house plants.
My next project…
To tackle my open plan kitchen/dining room/living room/spare bedroom (when needed). It's a huge space with everything pushed into corners and against walls, making it feel somehow empty and cluttered at the same time. I'm thinking I need to get more imaginative with the layout.
My lust list…
A bed. I should specify - a bed of my own. As a serial renter, I have been lucky enough to inherit lots of beds, so I am now on the hunt for a bed that has only been, and will only ever be, mine. I would love something crazy ornate like this rattan number from Anthropologie, but since space is limited this simple Scandi design from Made.comis next on my list.
Special interests…
Instagram. I love using it to find loads of amazing interior ideas.
Follow me:
Instagram @hebehatton
---
Alison Jones: Assistant Editor, Real Homes magazine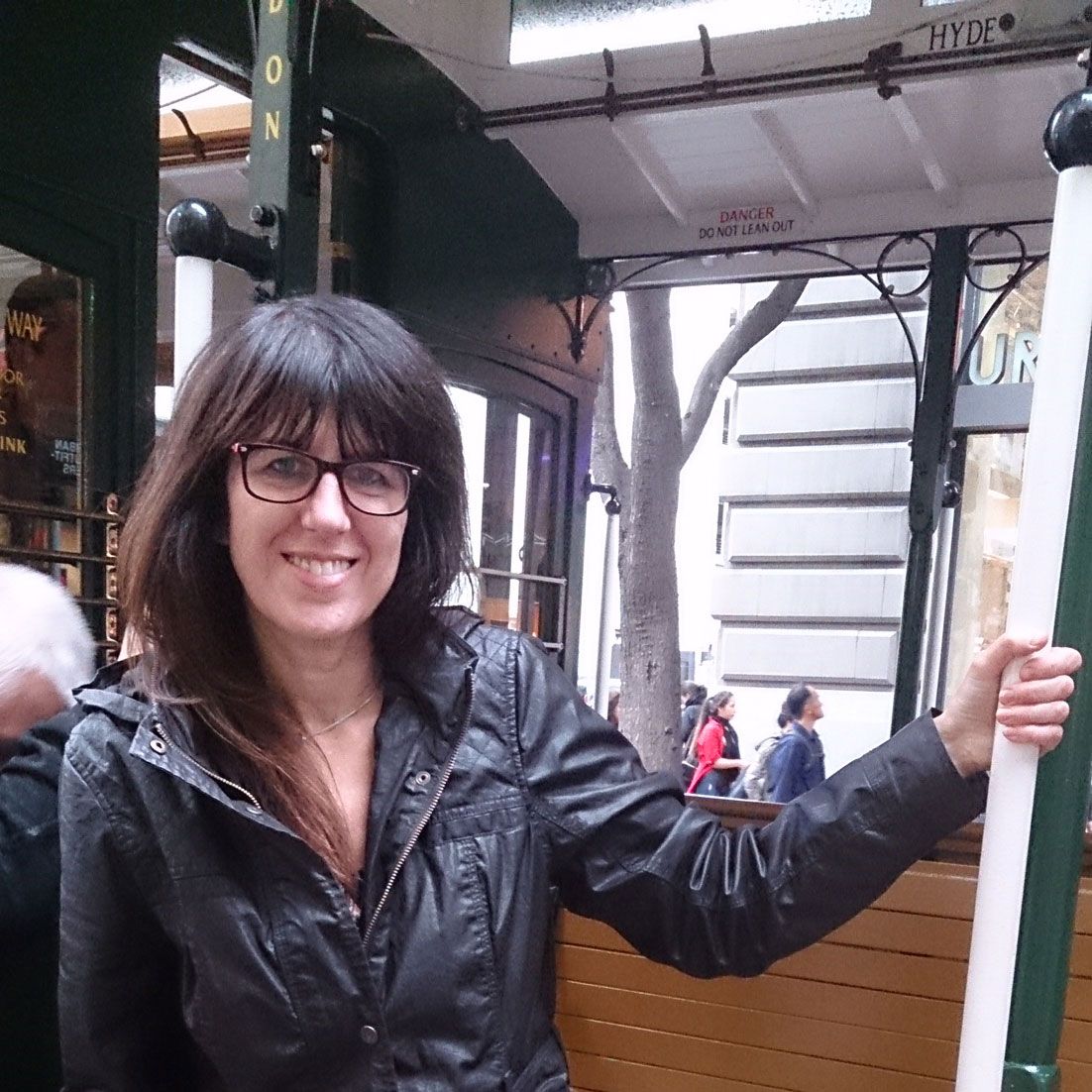 I arrived at Real Homes after too long a career in newspapers (local and national). Following brief interludes as a news and court reporter, I found a natural home on the features desk (better hours, more perks) and bluffed my way to becoming a film critic/writer. Various multi-hyphenate roles followed, including editing numerous fashion, lifestyle and property magazines for the papers, before being unexpectedly offered a job at Real Homes.
My interiors style is...
In a state of flux. Every time I think I've moodboarded my way to a design scheme I'll be happy with, I have my head turned by another great-looking makeover in Real Homes.
My next project is...
After being convinced by the can-do attitude of the renovators we write about, I bought a large Victorian house that was last decorated somewhere around the middle of last century. I am now trying to do it up armed with a little knowledge, even less money and a flat-head screwdriver.
My lust list...
I am steadily buying my way through much of what Made.com has to offer (new Penn bed arrives this week). I want a leather pouffe from Morocco, but only if I can go to Marrakesh to get it. And after interviewing theworkshopbelow.com back when they were making lights from jam jars, I always promised myself I'd get a bespoke piece from them.
My special interest...
I used to make quite elaborate occasion cakes. I'd like to get back to doing some of that... just as soon as I've built myself a kitchen.
---
Jennifer Oksien: Appliances Editor, Realhomes.com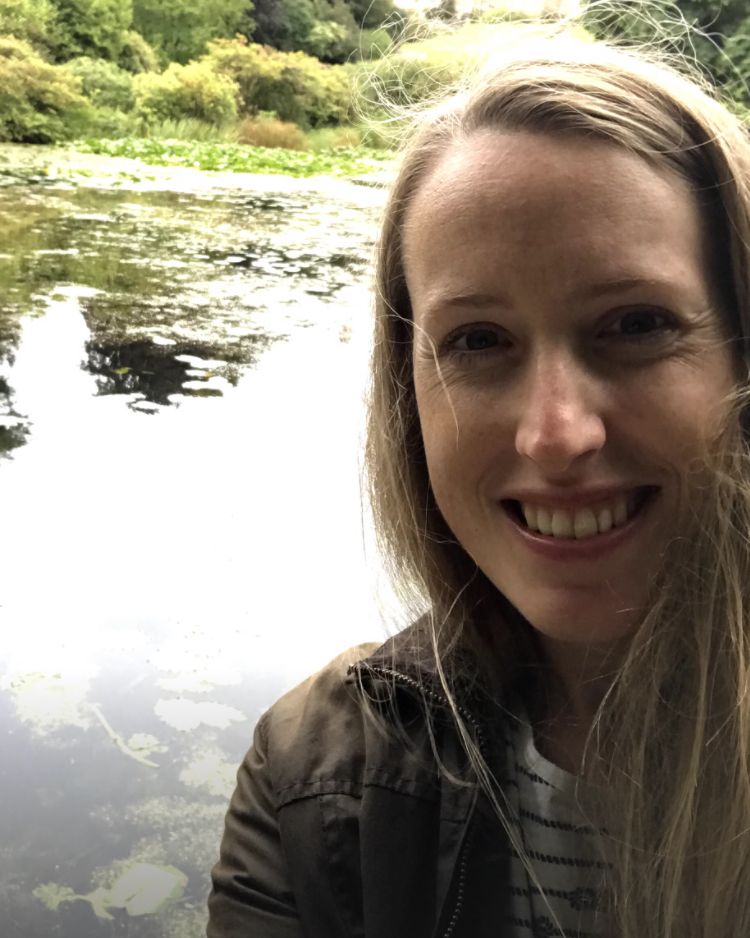 In 2014 I secured the role as a Website Copy Producer for John Lewis (now John Lewis & Partners) in London. It was here that I made the break into tech and appliances; writing those product descriptions we heavily rely on for making informed purchase decisions, and an array of supporting editorial to help narrow down the choices. After a few years I moved on to dip my toes in life at Future, then manage a small team in a B2B organisation, only to boomerang back to Future and what I love doing; writing about tech and appliances. It was meant to be. And the difference with this role as Appliances Editor is that I can put those products I write about to the test so our readers (and I) can buy with confidence when kitting out the home.
My interior style is...
Since buying our first home two-and-a-bit years ago it's been in a constant state of renovation and restoration. It's a Victorian terrace so I'm looking for Victorian features and furnishings to complement pops of modern colour (and tech) which we can use to make the house feel more like our home. I've been on a mad hunt for brass fire fenders for our two fireplaces; one in the front room, one in the dining room, but now that's complete (I'm happy to say) I'm looking for a brass bay window curtain rail, bold cotton rugs to use on our recently sanded wooden floors, a large ornate mirror to hang in the dining room… this was the long way in saying that my interior style is a bit of a mixed bag!
My next project...
It will be more house renovation. We want to open up the kitchen and dining room to create an open plan space, and with that I'm hoping to get a new kitchen (albeit a kitchen which is new to me because it will be reusing what we already have, plus bits and pieces I find on eBay!)
My lust list...
I would reeeally like to have cafe-style wooden shutters for our bay window at the front of the house because it gets the full sun for most of the day, and I just think they look nice, too. I've been keeping a look out for them on second hand sites, but also have an eye on the plantation shutters at Just Shutters – they're really nice!
Special interests...
Reusing and fixing items, and scrolling through eBay!
Follow me:
Twitter @JennyOksien
---
Emily Shaw: Staff Writer, Realhomes.com
Even as a child I had an enviable gallery wall (by which I mean I'd Blu-Tacked an unbelievable number of free postcards and flyers I'd picked up to my bedroom wall) so it's safe to say that I've always been interested in designing spaces that reflect me.
During a university summer spent interning with Homebuilding & Renovating, Period Living and Real Homes, it dawned on me that I could build a career out of writing about homes. I joined the Real Homes digital team permanently in mid-2018 and haven't looked back since! I specialise in writing about smart home tech. It's a challenging subject because it's a fast-moving marketplace, but visiting tech fairs like IFA in Berlin helps me translate to our readers how smart tech can be helpful in their homes – and if it's worth buying in the first place.
My interior style is...
I like to keep things light and bright, so white walls and wood tend to be my go-to. Aside from that, I love picking up quirky bits and bobs second hand and making a space seem cosy with textured cushions.
My next project...
I recently bought a gorgeous (but massive) poster on eBay and choked on my tea when I discovered how much it'd cost to get it framed. So, my mission (when I'm willing to accept it) is to make a frame of my own. It's just a few bits of wood… right?
My lust list...
Having recently sold the desk I was so proud to have found in the street… then proceeded to never use… I'm on the lookout for a gorgeous chair to take its place. I have my eye on this Jute String Chair from Cox & Cox.
Special interests...
Knowing that I'll be a renter for the foreseeable future (London life, right?!), I love finding little ways to make a rented home seem more my own.
---
Amelia Smith: Deputy Style Editor, Real Homes magazine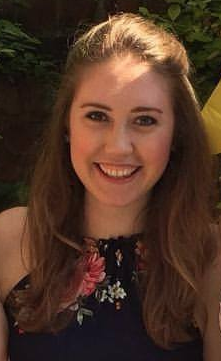 I joined Real Homes magazine nearly two years ago and still can't quite believe my luck! In every house (or more precisely, bedroom) I've rented so far, I've gone all out with the removable décor – I've even been known to put wrapping paper on my uni room walls as both a centre piece and a moodboard, so I'm loving all the ideas for renters we've got going on.
My interior style is…
Always changing! I used to love all things elegant, delicate and pretty, but having the pleasure of looking at amazing and adventurous houses every day means my taste has become somewhat bolder! I love colour and pattern, so I want my home to have something beautiful and bright everywhere you look… simple Scandi just isn't for me!
My next project...
I'm currently cramming four years worth of household stuff and so many books into one bedroom, so I'm on the lookout for extra storage.
My lust list…
Dreaming of the day when I can decorate my own living room, I'd have the Rabarber wallpaper by Borastapeter, the Gracie three-seater velvet sofa (colour tbc as I love them both) and a really chunky soft rug to keep cosy.
Special interests...
I love a good patterned tile and beautiful architecture, so I'm happiest when exploring colourful European cities. Porto, Budapest, and Bruges are the last few cities I've visited, and shamelessly annoyed my friends by spending ages taking pictures of the buildings. Colourful house numbers in Bruges even inspired us to do a house number plaque moodboard shoot in the mag.
Follow me:
Instagram @ameliahelen20
Twitter @AmeliaHelen20
---
Meet the Period Living team
Britain's best-selling period home magazine, Period Living, also lives on Realhomes.com. If you are in the process of renovating, or just love beautiful, traditional properties and designs, you will find Period Living's expert advice and inspirational ideas invaluable.
Melanie Griffiths: Editor
I've been working in homes magazines for almost 14 years now, including stints as deputy editor on Homebuilding & Renovating and content production editor on Real Homes, and for the last two years have been editor of Period Living. I've been living in my current home in a rural village for nearly three years, and my husband and I are slowly improving it, room by room, although we have abandoned our original plans to extend it. I love homes and homely pursuits, as well as the countryside and animals.
My interior style is…
I prefer a muted backdrop, but with beautiful coloured or patterned fabrics, prints and accessories. I love to mix old and new; unique and high street, and don't like being too 'matchy matchy'. I dabble in a bit of upcycling when I can, but am not particularly good at it…
My next project…
We've been planning to do our kitchen ever since we moved in, but something has always gotten in the way. So it's still the next big project to tackle. In the meantime, there's plenty to sort out in the garden, which is my current obsession.
My lust list…
I'm after a dressing table that's pretty but not fussy, and which has plenty of storage but doesn't look bulky. I can picture it in my head, but so far the reality eludes me…
Special interests:
I love to cook and eat good food, and as an extension of that I'm obsessed with kitchens. Which might be why I've been planning my own kitchen project for three years!
Follow me:
Twitter @melanieshome
Rachel Crow: Content Editor
I joined the Period Living crew six years ago after freelancing for years on a range of titles, covering everything from homes and gardens, history, arts and crafts, to worldwide wildlife. I have the joy of covering all of these still, handily packaged together in the pages of PL – even the wildlife, just in the interior influences rather than the real-life finned, furry or feathered forms.
My Interior style is…
Indecisive. I veer from hankering after a minimalistic and perfectly curated Scandi-style interior, embracing the colourful boho vibe, to surrendering to full on kitsch retro revival. Alas my home is none of the above. With two small children who scoff at my dreams of woodland wonderland themed bedrooms and nostalgic wooden toys in favour of Disney festooned lairs and plastic fantastic; a partner with a penchant for hoarding all manner of ephemera in 'mole hills' around the home, and two cats who positively dribble with excitement whenever anything 'claw-able' is brought into the house - I fear it will never be any of the above. So instead it is an eclectic mix. There are nods to mid-century modern, rustic flea-market finds, an upcycled piece here and there, all of which is nestled among or under the general detritus of daily family life.
My next project…
Is to move. While I love my Victorian home with all of its cracks, quirks, wonky and draughty bits, I lust for a larger garden. Space for the small people to play, and I want to put into practice some of the gardening knowledge I've amassed while working on Period Living and create my own blooming and bountiful haven (cats, small children and ball/nerf games allowing!)
My lust list…
A beautiful light-filled, open-plan kitchen/ diner/ living space, complete with log-burning stove, range cooker and a Smeg appliance or two. Not too much to ask, is it?
Special interests…
I can't resist tripping around a historic property, exploring inside and out.
Karen Darlow: Homes Editor
For someone who once lived on a ramshackle houseboat slap bang opposite the UK's most famous homeowner – Her Majesty Queen Elizabeth at Windsor Castle – it's surely only a natural progression that I should find myself nosing around and writing about other people's houses.
After a brief flirtation with music journalism, fashion and beauty, I worked at Ideal Home magazine during my castle/houseboat years and, don't worry, it had a bath, flush toilet and oil-fired central heating – the houseboat, not the castle.
My interior style is…
Seriously compromised by family life. Eclectic though it may sound, the peloton of race bikes in the hallway, kitchen-diner and sometimes even the living room get in the way of my dreams of quirky vintage or elegantly curated antique style. Luckily I get my fix of stylish period living from Period Living and there's a big bike shed on order. I'm just a bit worried about how it will impact my ambitions to tend a classic cottage garden. Things I admire in other people's homes include clever ways of mixing vintage and modern furnishings, French brocante finds – think vintage bedlinen used as curtains – cosy Scandinavian tiled stoves and airy Swedish summerhouse style.
My next project…
I'm looking for ideas to transform my pre-teen's small-boy bedroom into a cool den with sleepover appeal while secretly mourning the fact that there's no way I'll get away with Scion's Mr Fox curtains or Quentin Blake's Cockatoos design wallpaper.
My lust list...
A set of six blue and green Hester dining chairs from Habitat, or some Ebay chapel chairs that I may or may not get round to upcycling with paint and cushions.
Special interests...
Whiling away the weekends in National Trust homes and gardens, visiting the homes of great writers and often striking it lucky by combining the two. Never happier than when I'm by the sea with the prospect of a seafood supper to round off a perfect day.
Follow me:
Instagram @karen.darlow
Pippa Blenkinsop: Style Editor
After graduating in Art History I cut my teeth assisting stylists with their commercial, editorial and event projects working for brands like John Lewis, Habitat and Tesco, which gave me invaluable insight into the industry. After a long slog of internships, work experience placements and cover roles, I finally got my foot in the magazine door and the rest is history. Now as style editor at Period Living my role involves styling houses, writing features and managing decorating, news and shopping pages; basically an interior-lovers dream!
My interior style is...
A complete hotch-potch! My home is an eclectic mix of chipped vintage finds and floral fabrics, original artwork and contemporary artisan crafts in my signature palette of pastel and jewel hues. Some would call me a hoarder, but I prefer collector...
My next project...
I'm decorating my lounge and am currently on the hunt for the perfect sofa and vintage cabinet. I've only been on the hunt two years… ok, so I'm a bit picky.
My lust list....
Where to start? Whenever I have a spare penny or two I like to treat myself to an original artwork. I dream of owning an original Elaine Pamphilon painting and Mark Hearld print or an original piece of folk art.
Special interests:
My allotment is my happy place. I mainly grow flowers for cutting; it's so nice to have homegrown blooms on the kitchen table everyday. If I'm not there you'll find me bumbling around the Cotswolds visiting vintage fairs and farm shops, or running marathons and practicing yoga.
Follow me:
Instagram @pippa_janey_stylist
Twitter @Pippajaney
Holly Reaney: Sub-editor and Features Writer
Having recently graduated from University of Birmingham, Period Living marks my first foray into the working world.
My interior style is…
Evolving. I didn't think I had much of an interior style until I went on holiday and stayed in a lighthouse on the edge of Loch Ness. The highland cottage style was beautiful, lots of blankets, cushions and exposed wood. I loved the rich colours and fabrics and found myself taking pictures of practically every corner. I even took apart the cushion covers to work out how I could replicate them on the sewing machine when I got home!
My next project…
Having just survived the minefield that is student accommodation, I'm enjoying renting my own flat and being able to make it a bit more homely. With it being already furnished, I don't get a lot of say in how it looks so I've got to get a bit creative with putting my own stamp on things. Having just finished making cushions for the living room, I'm expanding my creative ambitions to re-upholster two old oak chairs I've inherited from my grandma.
My lust list...
It's very rare that do I not have a plant near the top of my list. Right now, I'm loving potted plants to make my new flat feel brighter and more interesting - I've recently bought a swiss cheese plant that I absolutely love! However, since starting work at Period Living my list is getting increasingly longer…
Special interests…
When I get the chance I love to get out and about, whether that's hiking through the countryside or exploring a new city. I get a lot of chance to explore when I'm writing the Heritage Weekend piece in the magazine. I really enjoy baking as well, and love to bring in sweet treats for the team to enjoy. I've spent the last year teaching myself to sew and make things for my home, there's lots of inspiration in Period Living as I'm constantly impressed by the DIYs that homeowners have done as part of their renovations.
Linda Clayton: Contributing Editor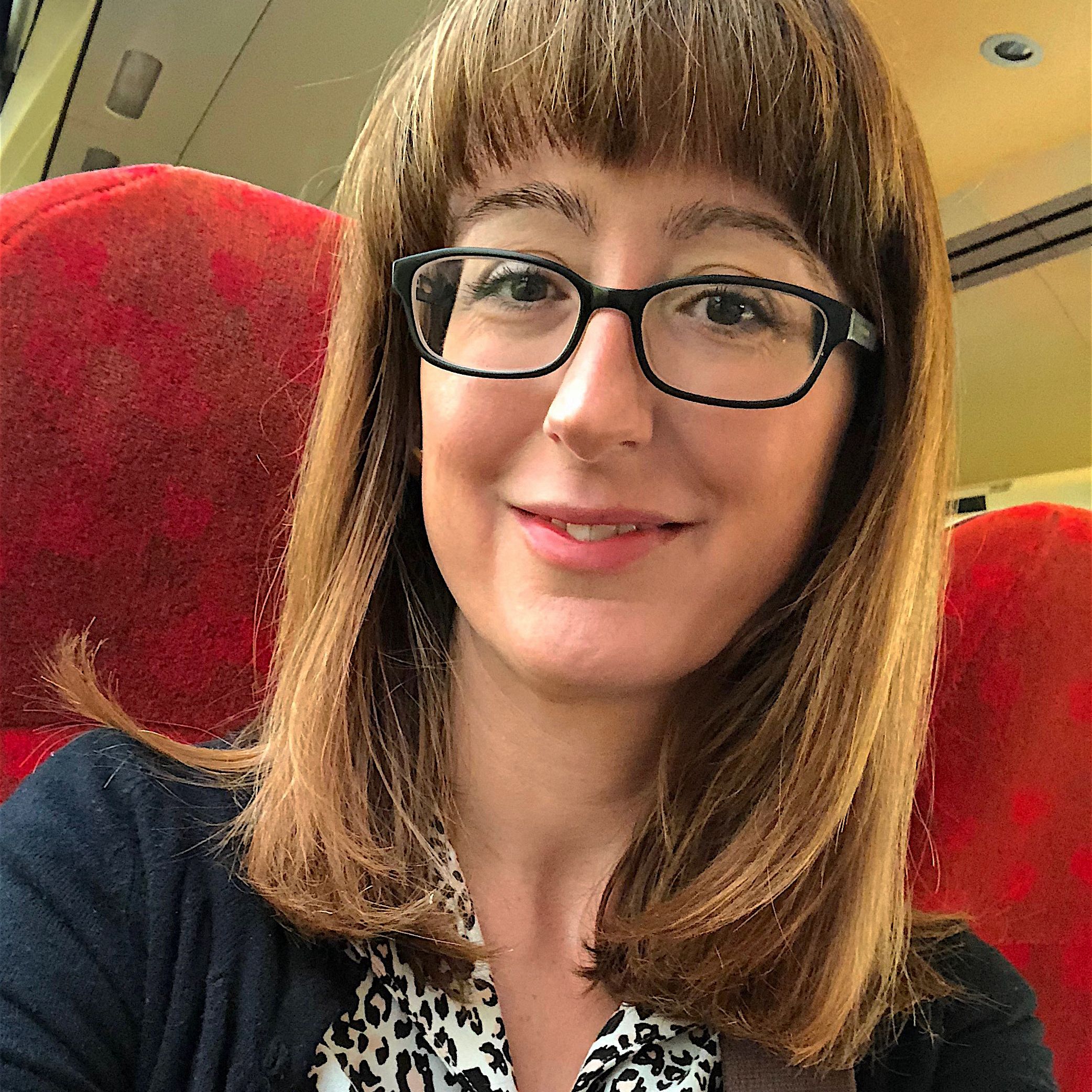 Linda is a freelance journalist who has specialised in homes and interiors for the past 19 years, beginning on a trade rag for the Daily Mail Group and now writing full-time for the likes of Homes & Gardens, Livingetc, Country Homes & Interiors, and of course Real Homes. Linda is our resident mattress reviewer. She spends at least a week on every mattress she tests for us, as does her ever-patient husband. In reviewing mattresses for us for more than a year, she has become something of a very opinionated expert. She lives in Devon with her cabinetmaker husband, two daughters and many pets, and is locked in an on-going battle to drag their red brick Victorian home out of 1970s swirly-carpet hell...
Instagram: @Lindaclaytonwrites
Twitter: @Lindaclayton
Sarah Warwick: Contributing Editor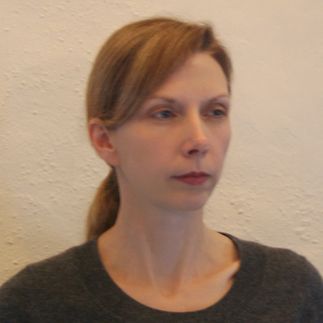 Sarah is a freelance journalist and editor writing for websites,
national newspapers, and magazines. She's spent most of her journalistic
career specialising in homes – long enough to see fridges become smart,
decorating fashions embrace both minimalism and maximalism, and
interiors that blur the indoor/outdoor link become a must-have. She
loves testing the latest home appliances, revealing the trends in
furnishings and fittings for every room, and investigating the benefits,
costs and practicalities of home improvement. It's no big surprise that
she likes to put what she writes about into practice, and is a serial
house revamper. For Realhomes.com, Sarah reviews coffee machines and vacuum cleaners, taking them through their paces at home to give us an honest, real life review and comparison of every model.
Website: Tailored Content
Verity Burns: Contributing Editor
Verity Burns is our smart home tech expert. She has been writing about technology for over a decade, and spends a lot of time tinkering with the latest in smart home tech for The Hub section of Realhomes.com. You may even spot her chatting about smart home best buys and top tips on The Real Homes Show (you can check that out here).
When she's not writing, reviewing or offering tech support to various members of her family, she's a mum of three - one real baby and two furry ones. You'll always find her in the living room, recalibrating terrible TV settings at parties.
Hayley Gilbert: Contributing Editor
Hayley is an interiors journalist with 24 years experience who has contributed to a huge range of consumer magazines, trade titles, newspapers and blogs. She has seen so many trends come and go - and come back round again - and has spent the last few years doing up her house in Hampshire. She loves the industrial look and is still a fan of grey in all its many forms. Hayley specialises in writing about kitchens and appliances – although can cover all interiors subjects with ease. For Realhomes.com, Hayley writes about small appliances and health and beauty gadgets.
Instagram: haylsgilbert
Twitter: @HaylGilbert
James Peckham: Contributing Editor
James is Phones Editor over at our sister (brother?) website TechRadar, and has a keen interest and plenty of experience with all areas of technology, including the smart home (the bit we're really interested in). If you've got a question about tech and how you can apply it in your home, James (may – his word, not ours) have the answer. James has been providing us with lots of smart home guides, info and advice over the past year or so, so that we can bring our readers expert, but jargon-free articles that even professed technophobes can access.
Gerald Lynch: Contributing Editor
Gerald Lynch is the Senior Editor for Homes and Lifestyle from our friends over at TechRadar.com, specialising in home cinema, gaming, smart home products, entertainment and audio gear. From eye-popping TV tech to futuristic connected home gadgetry, he literally wrote the book on how to make sure your pad is bang up-to-date with the latest technological advancements. And happily, like James, he writes normal homeowner-friendly, jargon-free guides for us. Thanks guys.
How to contact us
Get in touch to talk about collaborating with us, but please note we do not take part in link building. If you would like to advertise with us, read more about advertising opportunities.
There are lots of ways to get in touch with us:
Code of conduct
RealHomes is a member of the Independent Press Standards Organisation (which regulates the UK's magazine and newspaper industry). We abide by the Editors' Code of Practice and are committed to upholding the highest standards of journalism. If you think that we have not met those standards and want to make a complaint please contact realhomesdigital@futurenet.com or realhomes@futurenet.com for print matters. If we are unable to resolve your complaint, or if you would like more information about IPSO or the Editors' Code, contact IPSO on 0300 123 2220 or visit www.ipso.co.uk.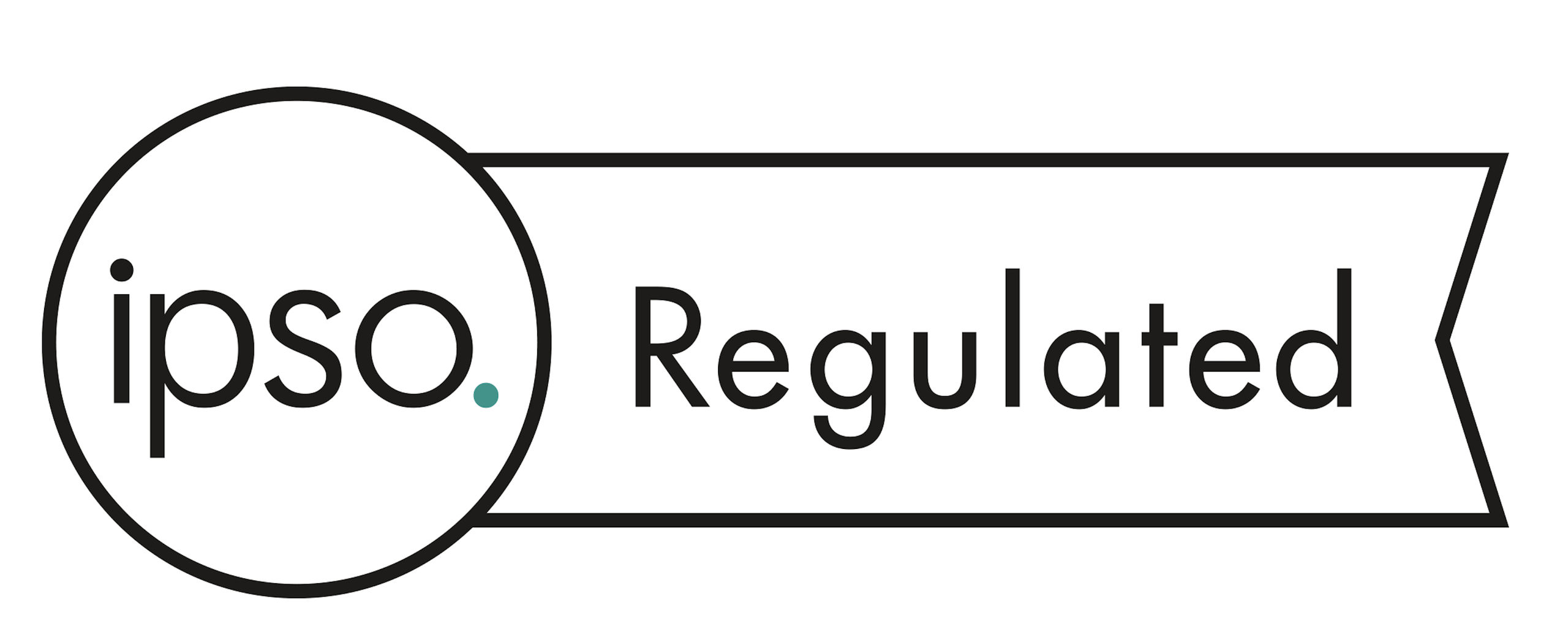 How do we reach a verdict in our buying guides?
There's no hiding it, the RealHomes.com team is unashamedly addicted to all things home- and garden-related. Together, we have years of experience in these subjects, and use our hard-won knowledge to bring you the very best products at the very best prices.
Our buying guide best buys are carefully chosen by our journalists based on a combination of our own experience, rigorous in-house testing and in-depth research into expert reviews, user reviews and ratings. In other words, it's just as important to us to know and to report what you, the consumer, thinks about a product once you get it home, as it is to base our guides on our own knowledge and experts' reviews.
Our guides include many of the retailers you shop with, including our trusted merchants, so that the unbiased shortlist we bring you includes the best products on the market at the time of writing.
We sort through thousands of deals to offer the best prices from the most trustworthy retailers. You can support us by clicking these independently selected links, as we may earn a commission on any purchase you make, at no extra cost to you.
Our reviews are rated on a system of 1-5 stars, based on the criteria of: design desirability – how good does it look, and does it meet our style aspirations; durabililty –likelihood to perform as well; performance – might be comfort (sofas), might be power (pressure washers), might be speed or accuracy (kettles); point of difference – how much does it add to the overall sum of product innovation, Is it noticeably pushing things forward, or is it a copyist me-too; value for money – Real Homes is all about making all of the above achievable to everyone (that's not necessarily a case of the cheaper the better, but products get judged on value).
Our experienced reviewers give each product a score out of 25 for the criteria leading to an overall percentage which translates to a star rating (products getting over 100 out of 125 get a 5-star rating).
Five stars - denotes an outstanding product in all of the above criteria. It is rarely awarded, although we do aim to review the best quality product possible and the various industries' leaders, to ensure you'll be buying the best products for your homes. These 5-star products are awarded a Real Homes Loves badge which you'll see dotted around the site.
Four stars - an excellent product that delivers on all the key criteria and would be a good investment for our audience.
Three stars - a good score that denotes the product has elements of all of the above criteria. It is the standard rating for products that could be enjoyed by most of our audience.
Two stars - denotes a product that significantly disappoints on one of the key criteria above - perhaps it's well-made but way overpriced, or looks good but feels uncomfortable.
One star - rarely used, but a one star review denotes a product we feel fails to deliver on several of the key criteria and is best avoided by most of our audience.
How do we source our news?
Our team is committed to bringing the latest relevant property news to our audience of homeowners and renters. We primarily do this by interpreting market analysis for our particular audience, but we also create original research through our Real Homes Reports strand.
All news labelled Real Homes Reports has been produced from surveys conducted by Future PLC's Audience Insight team, via The Illuminate Panel – our proprietary reader survey utility.