Whether you can't help but snack in bed or if the "no dog on the duvet" rule did not last as long as you'd intended, every bed is deserving of a good waterproof mattress protector. As the place where we rest, restore, and scroll through TikTok on the reg, of course, a good protector will shield your mattress from spills, crumbs, and all the rest that comes with spending so much time in this space.
From the obvious things you want to protect your mattress from to the less obvious like mold, mildew, muck, dust mites, and more (gross we know), mattress protectors are pretty hardcore. Although they can get a bad rep for being too noisy, as some are made from plastic, thankfully there are now more sustainable finds out there that won't interrupt your sleep. As big eco and sleep advocates at Real Homes, we've tested five top-rated picks on the market to see whether they truly pass the waterproof test all while supporting your sleep and eco cred.
The waterproof mattress protectors of 2023
Why you can trust Real Homes Our expert reviewers spend hours testing and comparing products and services so you can choose the best for you. Find out more about how we test.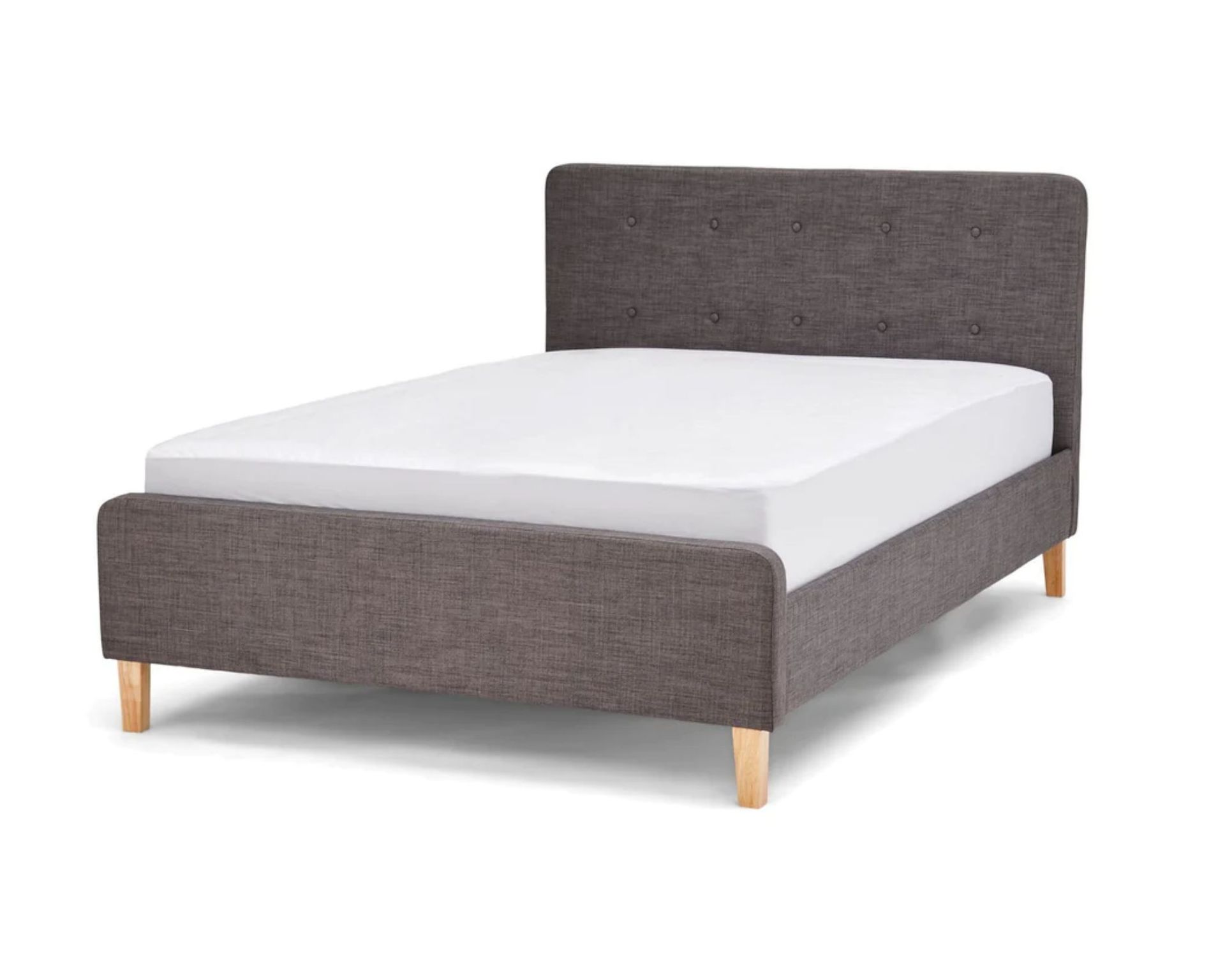 The Nectar Mattress Protector is a 100 percent waterproof, ultra-breathable mattress protector that doesn't feel like it: instead, Nectar has concentrated on delivering a comfortable surface, with a ton of bonus practical features.
Features
This mattress protector is comfortable to the touch. Made with Tencel (here's the science: it's extracted from natural wood cellulose and manufactured into a soft and ultra-breathable fabric), it's more absorbent than cotton and cooler than linen. Plus, Tencel is eco-friendly, which is a major bonus.
In testing
Forget that for a minute, though. This mattress protector is waterproof, so you can be sure that it'll protect your mattress. But if you think waterproof means stiff and plasticky? Think again. During testing Kaitlin, our US writer, found it to be silky to the touch, but interestingly, also quiet and stretchy. Plus it's resistant to allergens and dust, making it a good buy for both allergy sufferers and pet owners like Kaitlin who regularly returns home to find a furry friend on her bed.
We recently got our hands on the Casper mattress protector and we are super impressed. It's fully waterproof and still feels like the snuggly, comfortable bed sheets of our childhoods, setting it up to be one of the best waterproof mattress protector options.
Features
This mattress protector is made from the same waterproof material used in premium outdoor gear – and that's the genius of it: its microscopic pores are small enough to keep spills out but large enough to let air in. It can be machine washed on a gentle cycle with a mild detergent and – happily – tumble dried on a low setting (not all mattress protectors can).
In testing
Some of the waterproof mattress protectors we've tried feel crinkly – which means that when you move in bed it causes materials to move and make a crunching noise. Not this one. Kaitlin claims it feels more like terrycloth and it's designed to cling firmly to your mattress (even deep ones up to 15"). It's also so thin, she hardly knew it was there. If you love the feel of your mattress and don't want to alter it, this ones a keeper.
The perfect pick for those looking to marry sustainability with functionality, the Avocado organic waterproof mattress protector will let you rest easy knowing your mattress is covered both from spills and stains and in an environmentally friendly, nontoxic way.
Features
The Avocado organic waterproof mattress protector safeguards your mattress while adhering to the company's strict sustainability standards. To create a waterproof barrier, two layers of soft GOTS-certified organic cotton sandwich a thin, waterproof polyurethane film (which makes up only 5 percent of the overall construction). It's also made without vinyl, PVC, and phthalates, and small pores allow for breathability.
In testing
Kaitlin was keen to test whether this protector was worth the expensive price tag. Well, where this mattress is designed for Avocado mattresses, she was surprised that it would fit most mattresses between 6" - 16" deep, thanks to a deep pocket design. More so, a cotton, non-plastic layer that's waterproof? Wow, she loved how it felt so soft yet was so great at keeping water pills at bay. This mattress protector really gives the premium Avocado experience, without having to splurge on a mattress itself.
Hot sleeper? The SlumberCloud Core Mattress Protector will work wonders for your comfort levels, and it's one you'll find yourself discussing at the dinner table about how it changed your sleep (well, Kaitlin did, anyway). Made with a NASA-developed technology originally used to regulate the temperature in space suits, it's the best cooling mattress protector, of course!
Features
The mattress pad has a quilted HDPE / polyester blend cover, which encases a fabric lining treated with Outlast technology, deemed a Certified Space Technology by the Space Foundation. This space-aged tech is designed to keep the fabric at a certain temperature, meaning it absorbs heat when the fabric gets too warm and releases it when needed. It doesn't have any extra padding, but if comfort is what you're looking for, Slumber Cloud also makes a mattress pad version, but you will lose the waterproof feature.
In testing
With its thin, crinkle-free waterproof barrier, Kaitlin found this protector to work its magic on spills and accidents, and we would say sweat too, but the core Mattress pad kept her from overheating at all. It works double duty. And, even held tightly and securely to the mattress when she shifted positions during the night, on an adjustable base.
Don't miss our expert guide on the best cooling mattress pad and toppers, too.
If you're not looking to spend quite so much on a mattress protector, we feel confident in this pick from Saferest. Why? It's one of the most popular, if not the best-selling protector on Amazon. It's hypoallergenic and waterproof, but a queen size will still run you less than $40 (the price tends to fluctuate a bit, be sure to click above to check the best price on Amazon ). It's our best mattress protector for those looking for quality at a great price.
Features
It's water-proof, which is great for those who tend to sweat at night, or youngsters dealing with the occasional bedwetting situation– and yet it's made from cotton terry, so it's still super soft, which means there's no need to worry about it being uncomfortable, or crinkling as you sleep (because why would you want anything that disturbs your sleep). There's not much information about what the exclusive waterproof membrane layer is made of, though it's free of vinyl, PVC, phthalates, and fire retardant treatments.
In testing
We haven't had our hands on this one ourselves (surprising, we know, since so many out there do). But for that reason, we feel as though it still deserves a spot in this best mattress protectors guide. Customers on Amazon rate it an average 4.5 stars. The only complaint? The terry cotton meant some people did get a little hot in bed. Perfect for the winter time then.
---
Real Homes review process
At Real Homes, we like to review the best products for you, so we can try, before you buy. This means sleeping on, in or trying out the bedding buy for ourselves, looking at what other customers have to say and testing them against claims. We aim to test everything in person, which is true for all of the mattress protectors on this list.
For the ones we have and are currently reviewing, they've been put on our mattresses at home, washed after a few uses, and used again. We'll see how they feel, look, cost and wash. During the process, we are considering everything from longevity, materials used, sustainability, whether or not it is waterproof, and of course, the price.
Meet our waterproof mattress protector tester below:
I tested a fair few of the waterproof mattress protectors on this list. Which was great, as I got to compare and contrast the pros and cons of each. I have a double bed and share it with my husband, and as much as I hate the fortnightly bed-change routine, we came to look forward to swapping out and trying out different under-sheet protectors and pads.
I also have a black lab, who often ends up on our bed (not that we openly allow him), so making sure our mattress is protected is certainly a priority.
3 things to look for in a waterproof mattress protector
Waterproof: Okay, so it may sound simple, but make sure it's waterproof!! Many can claim to be waterproof but may in fact be water resistant or simply a sheet that sits on top of your mattress — which is no good if you're wanting to protect against any potential spills.
Material: Waterproof mattress protectors are usually available in a range of materials, like cotton, bamboo, Tencel, and polyester combined with a waterproof layer. The most advanced designs use polyurethane, a super-thin, flexible waterproof membrane that is undetectable and silent while you sleep. It's also super breathable. The downside is that this isn't eco-friendly.
Finish: This plays into what your waterproof mattress protector is made from. Some may be plastic or have a hard finish, which can cause a squeaky noise when you sleep and be generally quite uncomfortable. Vinyl, for example,l is excellent at repelling liquids and is easy to clean, but it runs hot and makes noise.
Why do you need a waterproof mattress protector?
A waterproof mattress protector will protect not just your mattress from liquid accidents but all kinds of nasties, which aren't worth losing sleep over. Yes, knowing how to clean a mattress is important, but protecting it in the first place is the best way to look after your bed.
One of these covers will have you sorted with an extra layer of padding and protection from potentially damaging liquids which have leaked or spilt. They'll also protect you from germs and allergies caused by dust mites. And lengthen your mattress's life, while protecting its warranty.
They can be used alongside a mattress topper or some mattress pads, if you're needing extra cushion. A topper might be able to add some sort of protection against dust mites and other allergens but it will lack the waterproof aspect.