Unlike a decade ago when our photos would be developed by a professional and carefully stored away in boxes, memories these days are usually relegated to Instagram and Facebook, barely looked at once they are pushed below the fold.
While there are plenty of online photo services, products like the Kodak Step Mini Printer aim to save you the time and money of getting someone else to develop your snaps. Simply load the paper, download an app, and you've got physical versions of your photos within seconds.
We tested the Kodak Step to see if it could deliver on the promise of near-instant photos. Keep reading to see what we thought, and head on over to our guide to the best small printers for more comparison.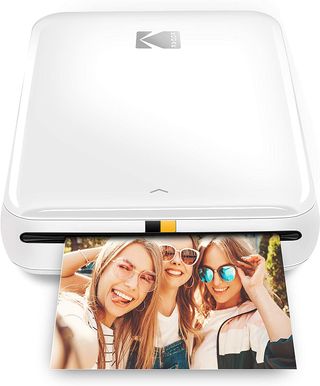 Kodak Step Mini Printer: key specs
Type: Photo
Technology: Zink
Print size: 2 x 3in
Print resolution: 313x400 DPI
Dimensions: 4.5 x 2.9 x 0.8in
Weight: 0.41lbs
Caroline is the smart home editor for Real Homes, trialling everything from the latest smart speakers to work from home essentials like the best small printers. As someone who spent her childhood and early teen years without instant access to the internet (dating herself), she is nostalgic for a world where photos were precious and best kept safely in the attic or in the form of a bedroom wall collage.
Kodak Step Mini Printer: set-up
The quick start guide provided with the printer is extremely minimal. A diagram pointing to the different buttons and lights and a QR code to download the app are all you get, but that's a testament to how simple the Kodak Step is to use.
Controls on the device are limited to 'reset' and 'power' buttons, while there are indicator lights for charging and status and a micro USB port on the back. To insert the paper, simply slide the top off as indicated by the small grey arrow. Then you just need to download the Kodak Step Prints app.
You can create an account in the app or bypass this if you want to go back to it later, and the service will bring up your phone's photo library. Then it's just a case of scrolling through until you find that perfect snap. Be selective, though. A replacement pack of printer paper for the Kodak step will set you back between $50–$60 for 100 sheets (and in the UK approximately £25 for 50) on the company's website, which is a significant chunk if you plan to use the printer frequently.
Kodak Step Mini Printer: performance
Once we had selected the photos we wanted to print, we had a huge array of customization options to choose from. The first is filters, which range from the subtle to the more artistic. Think old-school Instagram.
Frames and stickers allow you to adorn your pictures with fun borders and images, and you can also add text. Then there are ways to adjust the image's size, brightness, temperature, and sharpness. Basically, Kodak offers all of the basics plus some more whimsical options to personalize your printout.
It takes a few seconds for the printout to materialize, and it's essentially a miniature version of the normal 4x6" photo size rather than a Polaroid-style one. The photo has a slightly faded appearance, making it look lower quality than with other mini printers we've tried.
This is down to the technology used by the Kodak Step. Zink printing doesn't use ink (hence the name – zero ink) but rather creates the image by heating various existing layers in the paper. The benefits of this are that the pictures can be handled immediately, and a fun sticky back can be used for scrapbooking or just pinning it to the edge of a mirror.
The drawbacks are that color reproduction isn't as good. Still, the pictures look fine if you aren't too hung up on getting top quality results.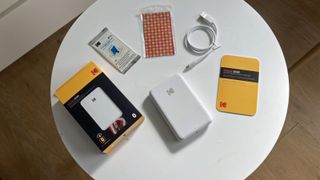 Kodak Step Mini Printer: design
The Kodak Step is a palm-sized little device that can easily be slipped into a handbag or side pocket, and weighing just 0.4lbs, you'll probably forget it's even there (in a good way!). The white case on our sample is simple but classy, with small black and yellow lines on the front and back for branding.
If you want something a little more exciting, the printer also comes in black, pink, and blue varieties – with the latter two bright and fun enough to please a younger teenager who wants a gadget to help immortalize those memories.
Though designed to be portable, you should be aware that the Kodak Step is neither water nor drop-proof, and there are warnings in the quick start guide letting you know that getting the printer wet or being too rough with it can lead to a broken device. It also doesn't respond well to dust or humidity, apparently.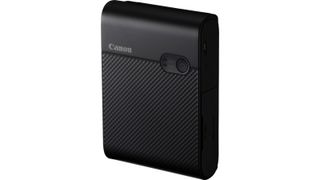 Kodak Step vs Canon Selphy Square QX10
Mini photo printers have become popular as we fall back in love with physical photos, but there are still only a select few to choose from. We also recently tested the Canon SELPHY Square QX10 and found it to be a fun way to get high-quality Polaroid-style prints. However, we had some reservations about its cost per use and slight temperamentality.
The QX10 is about twice as heavy as the Kodak Step, though still light enough to carry around easily, and it requires both replacement paper and ink. On the other hand, Kodak's Zink printer only needs paper. The overall quality of the prints from the Selphy Square QX10 was better, but we had trouble with an ink jam. The Step, meanwhile, operated smoothly throughout the testing process.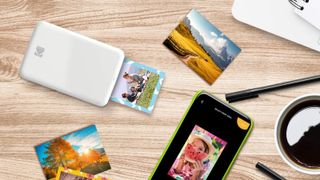 Kodak Step Mini Printer: our verdict
The Kodak Step Mini Printer would be a good pick for anyone who wants a portable way to print photos at home, with sticky-backed paper allowing you to go straight from your Instagram feed to a scrapbook. It's also available at a good price for this kind of device, but unfortunately, the quality of its Zinc prints isn't quite up to the standard of some competitors.
About this review
The Kodak Step Mini Printer was tested in the writer's home for a period of several weeks to ensure our opinions could be backed up by as much hands-on experience as possible. We used the iOS app to access our photo reel and choose photos to print. The Kodak Step was kindly provided for review purposes. For more on how we review products, read our guide on how we test.