As the property market changes, so do our attitudes towards it. It's becoming increasingly difficult for first-time buyers to get on the property ladder and, as a result, people are seeing rental accommodation as a long-term housing solution, rather than a temporary or quick fix.
It's predicted that 25% of UK households will be privately rented by 2025. With this in mind, Showerstoyou.co.uk has analysed findings from LSL Property Services, who surveyed over 3,000 tenants to find out what features and facilities they'd like to be included in their rental property, and how much they'd be willing to pay for them.
They found that:
The most important thing for renters is that their pets are allowed – 28% would pay an extra £24 per month to have their furry friends stay with them in rented accommodation.
21% would pay an extra £19 per month for high-speed internet.
41% would choose a communal gym over other communal facilities and would pay £20 per month to stay fit.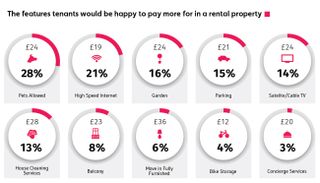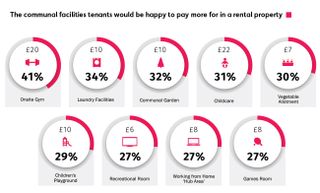 This shows that people are willing to spend more money to make their rented accommodation fit their lifestyle and feel like a long term home.
'Property prices have certainly been unattainable for those looking to get on the property ladder over the last few years,' says Martin, Managing Director of Showerstoyou.co.uk. 'Brits therefore have had no option but to rent. As a result, individuals have been applying similar criteria to renting as they would when seeking a property to buy. This research shows that there are features and facilities that renters really want and would pay a premium for.'