It feels like renting is forever getting more expensive, but this is not entirely true. Last month, renting platform Zumper released its National Index and revealed the median cost of a one-bedroom apartment across the US.
How much landlords are charging is usually a good indicator of what's happening with inflation more generally. So it's no surprise that rents ARE going up in the vast majority of cases.
But in five exception-to-the-rule cities, rents are actually going down. Scroll on to find out if you're renting in one of the lucky locations.
Cities where rents are going down
Milwaukee, Wisconsin, median monthly rent of a one-bedroom flat = $950
Chattanooga, Tennessee, $1,140
Raleigh, North Carolina, $1,150
New York, $3,100
Seattle, Washington, $1,730
The median rent for a one-bedroom flat in each of these cities had fallen by around 5%. Even though New York is still of course one of the most eye-wateringly expensive cities to live in in the US, the big apple has seen decrease in 4.9% month on month.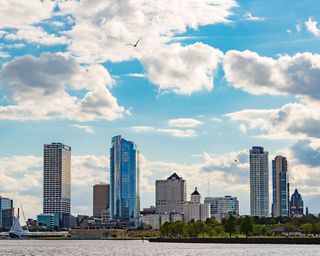 The report says that in many West Coast markets, the rental market has experienced a slight loss of population since the pandemic began in March 2020. 'Portland, OR, hasn't experienced the same level of rent growth as the rest of the country,' says Zumper.
'This falls in a line with a trend on the West Coast, where the largest cities aren't seeing rents pop the way home prices are.'
Most notably, San Francisco saw a large number of renters moving out of the city, and they've yet to come back. As a result, rent in San Francisco remains down 16% relative to March 2020.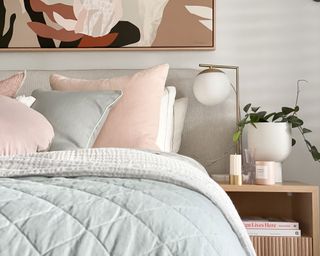 As we mentioned, rental data gives a good insight into where inflation is occurring the most. In January, the Consumer Price Index nationally was up 7.5% year-over-year, the highest since 1982.
Over the same period, Zumper's National Rent Index showed a 12 percent year-over-year increase in the median one-bedroom rent. Check out the full report on the Zumper website, which also reveals the places facing the biggest increases in rent.
If you're viewing a rental property in Shreverport, LA, Phoenix, AZ, or Chesapeake, VA, you'll be looking at higher rents than last month.