Everyone who's interested in the property market will have heard by now that the pandemic has made us crazy for gardens. And yet, ample outdoor space is actually not the most sought-after home feature this year, according to brand new research*. It turns out that the thing buyers now want in homes above all else – and they are prepared to pay more for it – is energy efficiency.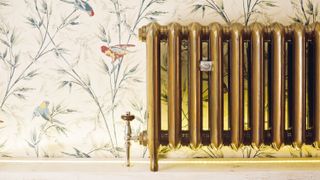 Searches for properties that are energy efficient online have gone up by an astonishing 136 per cent over the past year – and it really isn't difficult to guess why. The Covid-19 pandemic has created a situation where a huge number of people is spending nearly all of their time at home. Compare The Market reported back in May that UK dual-fuel (electricity and gas) energy bills would go up by a third – or £32 per month, and that was an estimate worked out before we ended up with the cold, snowy winter we're experiencing now. The projected average annual energy spend now stands at £1,421, up from £1,034.
At the same time, the energy regulator Ofgem has been talking for months about increasing household bills even further by making bill payers make up the difference from a massive shortfall of energy payments by those who no longer can afford them due to Covid-related financial difficulties and job losses. The energy cap that limits how much energy companies can charge per unit of energy could be lifted in April, resulting in a further £21 increase in bills per household. While isn't a huge number, it does add up, considering that most people are already experiencing substantial energy bill increases.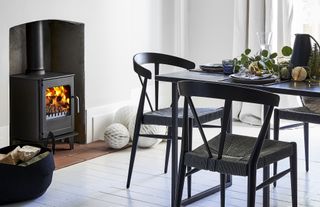 So, it's little wonder that house buyers are prioritising energy efficiency over the by-now proverbial gardens and home offies. Interestingly, there's an upsurge of interest in energy efficient homes among younger buyers, who apparently are willing to pay more for energy-efficient starter homes. There must be an element of environmental consciousness about this increased interest in using less energy, as well as the inescapable financial considerations.
The Green Homes Grant was launched last year in order to help the government meet its 2050 carbon targets, but the scheme will still only fund only two-thirds of a relevant home improvement, up to the total sum of £5,000. It is likely that most younger first-time buyers would rather move into a home that is already as energy-efficient and carbon-neutral as possible, rather than having to spend more and launch into a lengthy home improvement project. They are keen to start saving on bills as soon as they move in, while energy-saving home improvements can take years to begin paying off after the initial big spend.
And what's the most searched-for energy saving measure buyer look for? It's double glazing, up in popularity 46 per cent over the past year. While double glazing isn't the only – or even necessarily the most important – energy-saving home improvement, it clearly is the one most people associate with saving money.
*Research into most sought-for home features courtesy of Share to Buy.