Casting for The Home Edit season 2 is still open, so if Clea and Joanna coming round to organize your closet is what your dreams are made of, keep reading. The authors and co-founders of The Home Edit organization company are back for a second dose of editing, categorizing, containing and maintaining.
And you could be on the show - simply fill out the application form by Monday, April 12th, and you never know - you could be on the next series of the hit series.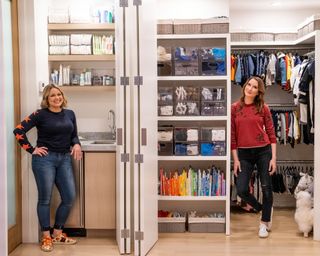 Clea Shearer and Joanna Teplin will soon be back on our TV screens taking on the challenge of transforming people's messy, cluttered homes. The famous duo with their rainbow-colored bookshelves have had big-name clients from Khloe Kardashian to Reese Witherspoon - and now you could be the one having a room of your home converted into a feat of organization.
You'll need to fill out some personal information, such as your occupation and address. Applicants will also need to send in a home video explaining why you're the perfect candidate, as well as a picture of yourself, and some pictures of the interior and exterior of the space in need of organization.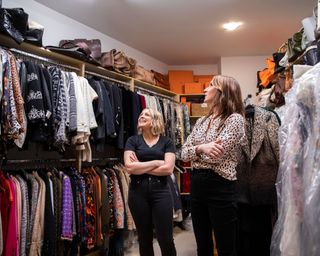 So it's really not too much to do to be in with the chance of bringing Clea and Joanna's expertise into your own home. Clea and Joanna could work their magic on that garage crammed top to bottom with junk and sentimental items, or that closet that's just never worked for you. If you're feeling inspired, check out our organization ideas for every room in the house and read how to create a #shelfie like The Home Edit.
Can you nominate someone else to be on The Home Edit season 2?
You can nominate someone else for the show instead of putting yourself forward if there's someone you know whose life would be changed by a room refresh. You will just need to fill out their details as well as your own when applying through the form linked above. So if you have a family member or friend who struggles to find the time or energy to keep a space organized, you can sign them up!
Will there be a season 2 of The Home Edit?
Netflix has confirmed that Get Organized with The Home Edit has been picked up for a second season. The second season will revisit organizers and authors Clea Shearer and Joanna Teplin. Much like the first season the show will explore how the business works and promises to feature even bigger organization projects from everyday people and celebrities.
How many seasons of The Home Edit are there?
The first season of The Home Edit hit Netflix in September 2020, with eight episodes. In the first season, Clea and Joanna took on the challenge of organizing the closet of a hard-working nurse and a Kardashian.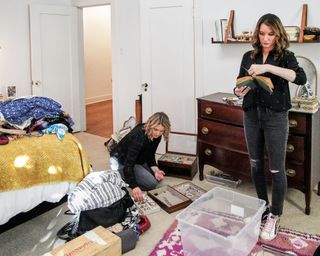 How much does it cost to hire The Home Edit?
The Home Edit offers local in-home services, but their help doesn't come cheap:
ATLANTA: $195 / hour
BAY AREA / SF: $250 / hour
DC METRO: $225 / hour
DETROIT: $185 / hour
LOS ANGELES: $250 / hour
NASHVILLE: $185 / hour
NEW YORK: $250 / hour
ORANGE COUNTY: $250 / hour
SOUTH FLORIDA: $195 / hour
You can also get their help on FaceTime for $250 an hour or $525 for three hours. These calls can be broken up, so if you opt for the hour-long session, for example, you can have two 30-minute chats.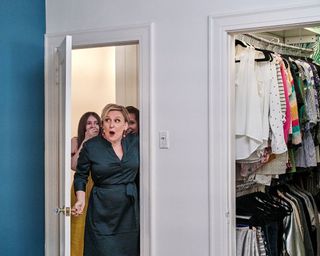 What can I watch while I'm waiting for the new season of The Home Edit?
While we wait for the authors of The Home Edit: A Guide to Organizing and Realizing Your House Goals to make their return, we'll be tuning into Master the Mess on YouTube. The show that came before The Home Edit sees Clea and Joanna bring their their form-meets-function approach to a range of clients.
What is The Home Edit rainbow color order?
The famous pair use the ROYGBIV rainbow-color acronym - red, orange, yellow, green, blue, indigo, violet - when ordering items by color.