What does it mean to buy sustainable furniture? And how do you find pieces that are both beautiful and sustainable? Sustainability mean several things when it comes to furniture, the most important of them being the material used to make the piece. Next is the overall environmental impact of the furniture piece, including any hazardous materials (e.g. glue) used during production, as well as the ease of recycling (a problem for sofas in particular). And, last but not least, the conditions of labour used to make the furniture also affects its sustainability.
There are lots of small, artisanal companies that excel on all fronts, using reclaimed or highly renewable woods, environmentally-friendly production methods, and ensuring that the furniture is made by people with decent working condition. The fact is, however, that the vast majority of these brands produce furniture that is very, very expensive (although lovely).
How do you shop for sustainable furniture without the mega budget? These are the brands that should be on your radar.
Find more advice on living more sustainably at our eco hub page.
1. Loaf: sustainable furniture, boho-style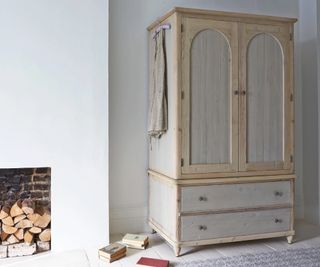 Loaf have an impressive range of furniture made from pine reclaimed from building sites – and it has just the right look for boho interiors. Think lime-washed wardrobes like the Haybarn and vintage-style writing desks.
2. Modish Living: for lovers of industrial furniture pieces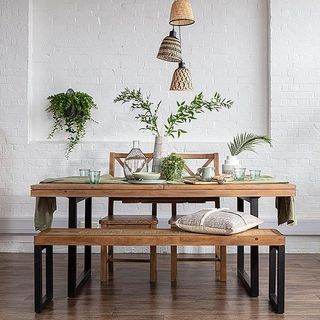 Those who like the clean geometric lines of industrial-style furniture will appreciate the reclaimed industrial range from Modish Living. We're especially fond of the bookcases and the roomy dining table and bench.
3. West Elm: the sustainable high street furniture brand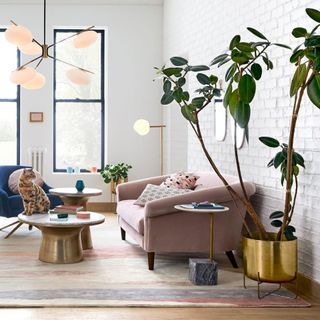 Finding a high-street furniture brand that has any sort of environmental policy can be a challenge, so it's refreshing to see that West Elm are taking steps in the right direction by sourcing wood for their mid-century furniture from FSC-managed forests, as well as prioritising organic cotton in their homewares and partnering with Fairtrade furniture workshops. It's not perfect (not all the materials are sustainable), but it's better than much that's out there.
Looks-wise, the Parlor Sofa gets our vote.
4. Adventures in furniture: for that big-ticket item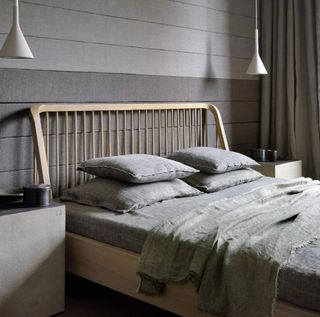 If you're looking for an exquisite investment furniture piece made with a serious commitment to sustainability, you should check out Adventures in Furniture. This is the only company we've been able to find that visits the workshops where the furniture is made and properly informs its customers about what they're buying: each furniture piece comes with a detailed rating (out of three stars) on the sustainability of materials, production methods, working conditions, and transportation. Impressive.
The Oak Spindle bed is our favourite from their website.