When it comes to looking for a new home on the rental market, a decent-sized room and friendly housemates usually comes top of the list of requirements. But what happens if you're vegetarian or vegan?
For many people on a plant-based diet, finding a house with a vegetarian-friendly mindset can be tricky. Small things like sharing pans and storing food can become an issue when your housemate enjoys greasy steaks and stockpiles raw meat.
Luckily, more housing agents and accommodation-finder websites are now advertising the homes that are 'vegetarian friendly' – helping more people find a property or room that accommodates their requirements.
Research from rehousing organisation Fast Homes has revealed that London as a whole excels other cities around the UK by offering the most veggie-friendly properties on the market.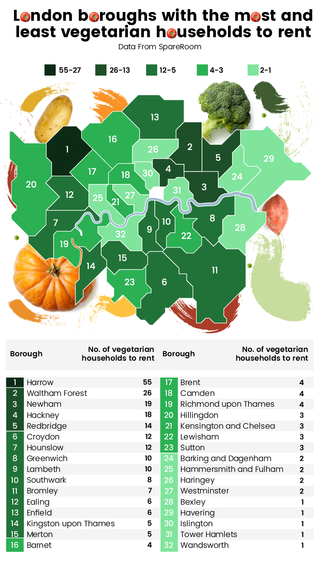 Using figures from spareroom.co.uk, Fast Homes revealed that Harrow, Waltham Forest and Newham were the top three London boroughs for vegetarian-friendly houses.
Outside of London, Manchester, Birmingham, Bristol and Glasgow performed well, while some of the other larger cities, including Liverpool and Leeds, racked up fewer than 10 vegetarian households each available to rent.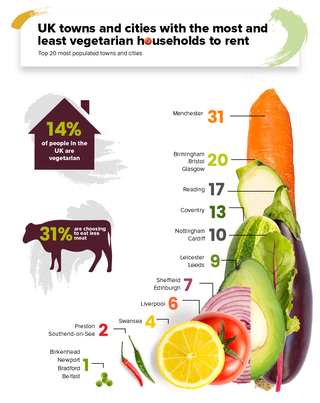 It's not all bad news, though: some areas are doing good work when it comes to catering for vegetarians. Fast Homes investigated the rental market for vegetarians, using figures from spareroom.co.uk to find out how many properties available to rent around the UK were 'vegetarian friendly'.
Whether you're squeamish about meat or just want some like-minded housemates, it looks like a 'veggie-friendly' filter might be the perfect way forward for vegetarian house-seekers.